Breastfeeding and pumping pods available at Children's Minnesota in Minneapolis and St. Paul
There are new options for breastfeeding or pumping moms at Children's Minnesota Minneapolis and St. Paul hospitals.  There are two pods at each location that are designed specifically for nursing and pumping in private, clean and comfortable spaces.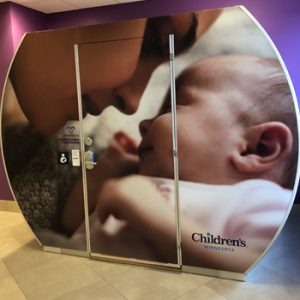 The pods are private and secure with roomy benches, space for a stroller, and a place to plug in a pump. The pods are equipped with Medela Symphony breast pumps, sinks, disinfectant wipes and more.
Moms can access the pods by downloading the Mamava app from the Google Play or Apple store. Mamava's SmartLock technology unlocks the pods, which are lockable when in use.
In Minneapolis the pods are located outside the Emergency Department in an alcove on the first floor and in the South Tower outside the elevator bay.
In St. Paul the pods are located in the Sky Tower near Surgery on the third floor and near the Welcome Desk on the second floor.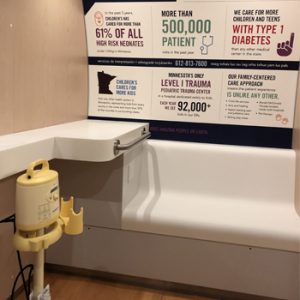 Laura Stokes