Celebrating National Volunteer Week
April 7-13, 2019 is National Volunteer Week!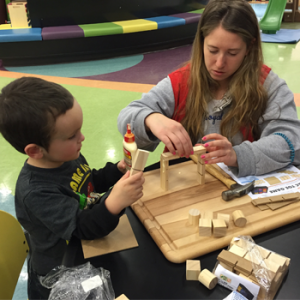 Volunteers make an enormous impact at Children's Minnesota by providing a warm greeting and wayfinding to families, encouraging patients to play and be kids, soothing crying babies, providing support to staff in multiple departments, distributing books, bingo cards, and art projects, or creating calm and normalcy as part of an animal team (PAWH).
In 2018, 2,287 volunteers gave over 51,781 hours to the patients, families and staff of Children's.
This week, we are celebrating our volunteers with treats and longevity recognition to thank them for their time, generosity and talent.
If you are interested in volunteering at Children's, you can learn more about our volunteer opportunities here.
Alexandra Rothstein