Why we wear orange on National Gun Violence Awareness Day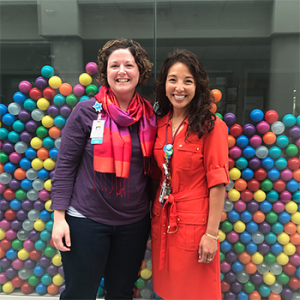 At Children's Minnesota, our goal is to put kids first and keep them safe. "As a Level I Pediatric Trauma Center, we want to prevent gun violence and accidental shootings," said Laura Plasencia, trauma services manager.
Parents can take a few simple steps to prevent fire-arm related injuries:
Make sure any firearms are stored unloaded and locked, and children don't have access to keys.
Store ammunition separately.
Disassemble firearms, or use cable and trigger locks.
However, having no guns in the home is the only guaranteed way to prevent accidents.
Source: Keeping Kids Safe from Gun Accidents: 6 Strategies for Families
In honor of National Gun Violence Awareness Day, many Children's employees wore orange to support firearm safety.
Kaitlyn Kamleiter