Work Here Wednesday: Sarah Hallstrom, Human Resources Consultant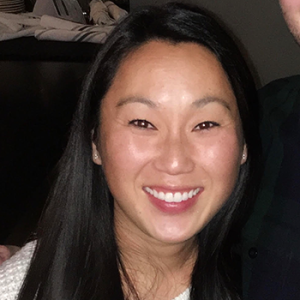 We work for our patients and families and we believe children come first. That goes for all the positions open at Children's Minnesota. Our doctors, nurses, support staff, custodial staff, cooks and more are all important to the mission of Children's.
We currently have an opening in our Human Resources department as a Human Resources Consultant.
To learn more about what it's like to work in Children's Human Resources department, we spoke with Sarah Hallstrom, Human Resources Consultant, about her role and what it's like to work at Children's.
Please describe your role.
I provide human resources consultation and guidance to patient care leaders within the nursing organization. I investigate complex employee relations issues and recommend solutions to leaders to address the root cause. I serve as the main point of contact for union contract interpretation to support consistency and I manage the grievance process. I coach leaders on performance management and ensure compliance with Children's policies and procedures. I partner with leaders on Family Medical Leave Act (FMLA), Americans with Disabilities Act (ADA), worker's compensation and unemployment. I don't really have a typical work day, which is one of the aspects of my job I like the most.
What do you love most about your job?
I love getting to know the people I work with and building connections with them!
What inspires you about working at Children's?
I'm inspired by the patients and families I see while working at the Children's Minnesota campuses. Even though I don't have direct patient care responsibilities, I know my work contributes to the organization's mission and values.
Do you have a favorite memory from working at Children's?
My favorite memory has been being able to walk in the Pride Parade on behalf of Children's in June. It was Children's first time participating and I enjoyed being able to meet people I don't normally have an opportunity to work with. I had a great time walking alongside our ambulance while handing out swag to everyone along the parade route.
Kaitlyn Kamleiter