Health Professional News, Mighty Blog
Children's Minnesota 2021 summer nurse internship program
Children's Minnesota is now accepting applications for our 2021 summer nurse internship program! Every summer, we welcome 12 summer student nurses to a 10-week paid internship at Children's Minnesota. In this program, student nurses work full time in a clinical setting, learning from experienced registered nurses (RN) as they perform clinical tasks, and patient and family centered care.
Under the direct supervision of a clinical RN, interns will gain experience in medical/surgical, neonatal, critical care, surgery, ambulatory or home care.
Seeking passionate student nurses
We are looking for student nurse interns who believe that children always come first. Want to bring the art and science of healing to families while providing exceptional care to kids? Keep reading to learn more about this program.
"As a not-for-profit health system dedicated to being every family's essential partner in raising healthier children, at Children's Minnesota we know that we can best serve the community when we better reflect that community. We are thus committed to recruiting and retaining a more diverse workforce, and creating a truly inclusive environment for our staff, patients, and families," said Dr. Marc Gorelick, president and CEO of Children's Minnesota.
Who is eligible?
This opportunity is open to junior or senior student nurses who are enrolled in a bachelor degree program. Students who are enrolled out of state are welcome to apply; however, applicants must enroll in a summer intern course at a Minnesota college or university for the duration of the internship, June 7-Aug. 13, 2021.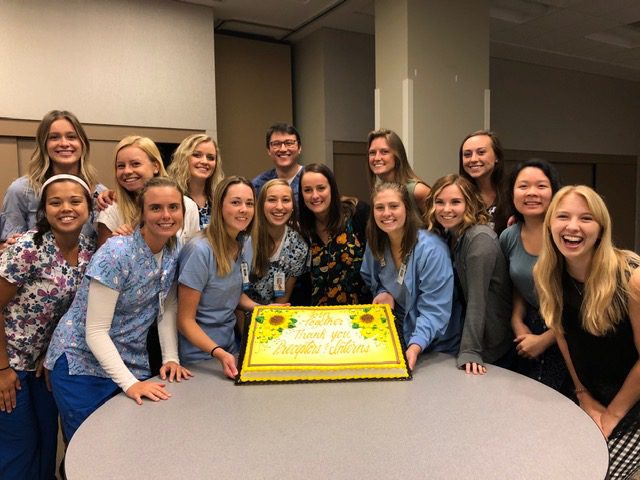 What is the application process?
Apply online before Dec. 11, 2020.
Children's Minnesota will screen and interview applicants throughout December 2020 and January 2021.
Internship offers will be made Feb. 2-12.
The internship will begin on June 7 and will continue through Aug. 13.
Why apply?
Dominique Dabu, a 2019 student nurse intern, said this program was a hugely valuable experience for her nursing education. "As a student nurse intern, my roles and responsibilities include so much more than I anticipated: Planning schedules, charting, caring for the patients and families in an emotional support role, full assessments and even getting the opportunity to be a lead cares for patients with my preceptor alongside me," she said.
In addition to practical education, the interns engage in weekly activities and discussions with nurse interns and preceptors from across the organization. These discussions not only satisfy the Society of Pediatric Nursing core competencies, but also the thematic requirements within the student's bachelor degree program. In 2019, these discussions included topics like bedside hand-off, nurse informatics, evidence-based practice, advocacy, health care policy, and safety and quality improvement.
"The benefits of this internship program are truly endless," said Dabu. "I'm so thankful for this opportunity. I feel so much more confident as a soon-to-be nurse going into my senior year of nursing school."
Work at Children's Minnesota
"This is the place I hope to work at after I graduate," explained Dabu. "And getting to know the organization and the teams here during my internship has simply reaffirmed it."
Children's Minnesota is the seventh largest pediatric health system in the United States, and the only health system in the state of Minnesota to provide care exclusively to children from birth through young adulthood. Ready to start your career at Children's Minnesota? Apply today.
Alexandra Rothstein