Find Children's Minnesota on People of Color Careers
At Children's Minnesota, we strive to make diversity and inclusion part of everything we do, whether it's in patient care or business operations. And we can't do that without connecting with talented professionals who are ready to support our vision of being every family's essential partner in raising healthier kids. Partnering with People of Color Careers helps us find the best candidates for our open positions.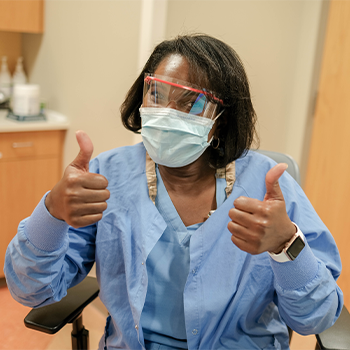 People of Color Careers
While the in-person People of Color Career Fair has been paused due to COVID-19, there are virtual ways to find your next career. The People of Color Careers platform helps connect professionals of color with employers who are committed to diversity, equity and inclusion (like Children's Minnesota!).
Get Noticed. Get Hired. Get Connected.
You may be wondering: 'How can I get involved?' It's easy! Follow these simple steps to find Children's Minnesota on the People of Color Careers platform.
Visit PeopleOfColorCareers.com.
Create an account.
Fill out your profile.
Find Children's Minnesota's employer page.
Browse careers, connect with recruiters, learn about employee resource groups or find out what it's like to work at Children's Minnesota.
We can't wait to connect with you!
Kaitlyn Kamleiter