Health Professional News, Voice for Kids Blog
Harm events beyond safety: The importance of measuring health equity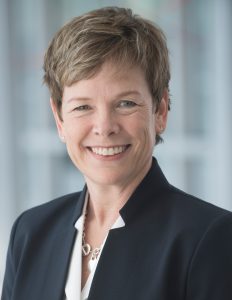 From the desks of Dr. Emily Chapman (left), chief medical officer at Children's Minnesota, and Dr. Gabrielle Hester (right), medical director of clinical outcomes at Children's Minnesota.
Across the country, and in Minn., a long history of structural racism and social injustice have birthed devastating disparities. This is true of adult health outcomes, of course, but it's no different in pediatric care.
Following an extensive review of existing literature, the American Academy of Pediatrics published a technical report in 2019 that outlined how prominent disparities in pediatric outcomes are widespread across the spectrum of health care. This included disparities in access to care, prevention, health status, chronic disease, special health care needs, quality of care and mortality. That's mortality, in children.
Let's talk about that "quality of care." Years ago, we began the conversation around quality care and how quality was defined. The Institute of Medicine framed it for us with seminal publications like "To Err is Human" and "Crossing the Quality Chasm." We began to slowly embrace the idea that we, in health care, are imperfect.
It started with addressing medical error and taking accountability for harm events we, somewhat euphemistically, call "health care associated conditions." At first, we argued that these were simply intrinsic to health care. If you needed surgery, surgical site infection was just the risk you took.
We didn't know how to prevent harm, so we declared that harm couldn't be prevented. Then we matured. We embraced systems thinking, best practice, measurement and, finally, accountability. Now, our structures around safety are robust, grounded in safety science, and they work.
So, what about the other domains of quality? Quality doesn't just mean safe, but it also means effective, timely, efficient, patient-centered and equitable.
Our response to addressing inequity in health care has been not unlike our initial response to the challenge of delivering safe care. "It can't be done." "It's not a problem in here; it's a problem out there." "It's a problem for our departments of Health and Human Services, Housing and Urban Development, or Education."
As health care providers, we are now comfortable talking about safety. So, let's use the language we know. Inequity is a harm event. Each outcome that is suboptimal as a result of a patient's difference – race, gender identity, primary language, disability – is a harm event. A lost opportunity to vaccinate a child of color is a harm event. Let's count it and drive it to zero as an institutional campaign like we do other harm events. To do that, we need to count it as we count other harm events like falls and central line infections.
Measuring equity and addressing disparities
Children's Minnesota is now doing exactly that. We created an equity dashboard similar to the safety dashboards to which all health care systems are now accustomed. Pulling from data we already tracked, we are now measuring gaps that have great impact on our patient families. The metrics identified for the dashboard needed to:
Address a topic generally agreed to be universally desirable (e.g. good control of asthma).
Have potential implications for action/intervention by multiple stakeholder groups (e.g. system-level).
Affect a significant proportion of patients.
After reviewing more than 56 potential metrics, a multidisciplinary workgroup chose four metrics with the most significant gaps to begin:
Delivery of childhood vaccinations (COMBO-10 vaccines)
Missed or "no-show" appointments
A measure related to procedural pain management ("Comfort Promise")
Rate of well-controlled asthma.
It's important to remember the real-life implications of the gaps that exist. Having experienced measles outbreaks in Minn., we certainly know the devastating impact of the 43 percent difference we found in up-to-date childhood vaccinations between our white patients and our Black patients.
We must be transparent about our shortcomings as health care institutions and actively work to address the implicit, institutional and structural biases that impact quality of care. Because only when we know what the problem is, can we begin to address it.
We recently published a perspective piece in Pediatrics and spoke with Becker's Healthcare Podcast, sharing our process for creating our pediatric health equity dashboard and its results. We want to be a model for other organizations to also systematically track and share their health equity outcomes. This dashboard is a very small piece of the substantial work ahead of all of us to bridge the alarming gaps we see, but it's a piece that emphasizes the accountability of every member of the care team to prevent the harm of disparities in the outcomes of the care we deliver.
We have each taken an oath to "first do no harm." We must live up to it.
Dina Elrashidy