Virtual Walk for Amazing: Walk. Jump. Play. Make a difference.
Every year, Walk for Amazing raises much-needed funds and awareness for Children's Minnesota. This year is no different.  It's a chance to connect with friends and family, a way to show your gratitude to the caregivers and medical providers of Children's Minnesota, and an opportunity to move, shake, and take part in something that makes a real difference.
How to get going
The official Virtual Walk for Amazing event will be from May 3–14, where go-getters and funseekers just like you will be dancing, running, hula-hooping, juggling and getting their move on to raise funds. Registration is free—all you have to do is commit to doing one healthy activity a day, every day for 10 days.
There are so many ways to get involved, and we've made it extra-easy to participate in this year's virtual event. Just register now, and start asking for donations and recruiting members for your team. And since it's a virtual event, it's a great chance to connect with friends and family, whether they're across town or across the country! Just want to make a donation? We've made that easy too!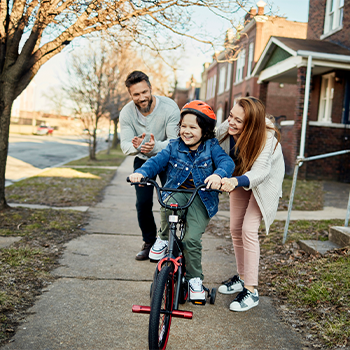 The real difference you'll make with every donation
As with every Walk for Amazing, participants can sign up as part of a team or as an individual, and raise donations to help Children's Minnesota continue its mission as a nonprofit health system. Every donation raised by the Walk for Amazing will support our most important initiatives:
No child turned away, ever. Nearly half our patients rely on Medicaid, which reimburses only 70¢ for every $1 of services. We rely on donations to cover the rest.
Supportive care services. We offer unique care beyond medical services, such as music therapy, interpreter services for non-English-speaking families, and specialized support designed to help patients and families in challenging times.
Clinical excellence. We deliver world-class pediatric care, right here in Minnesota, including cutting-edge technology, facilities and research that's changing—and saving—lives.
Start the fun today
In the weeks and days leading up to the Virtual Walk for Amazing, our Facebook page will be your best source for inspiration for fun activities, motivation to get going, and a way to see what other individuals and teams are up to. You can even share a photo or story about your Walk for Amazing journey! Join the Facebook Group today—and let the amazing fun begin.
Kaitlyn Kamleiter