The Mayo Clinic – Children's Minnesota collaborating to enhance cardiovascular fellowship education and deliver the best patient outcomes
What happens when two world-class health care institutions collaborate, recruit top-of-their class physicians, and share knowledge and expertise? You get the best possible care for pediatric cardiovascular patients – from fetal detection and treatment through adults with congenital heart disease.
Children's Minnesota and Mayo Clinic Children's Center have developed a unique cardiovascular collaboration that builds on each organization's passion for children and the complementary strengths of both programs. As part of the collaboration, physicians from each program provide services at the other's location, expanding coverage and improving research and education opportunities. As the collaboration's first cardiac intensive care fellow, Dr. Brittany Graham is experiencing the synergy and longstanding relationship between both organizations.
A University of Texas Medical Branch alum, Dr. Graham completed her residency in Memphis, Tennessee before landing a three-year pediatric cardiology fellowship at Mayo Clinic Children's Center in Rochester, Minnesota.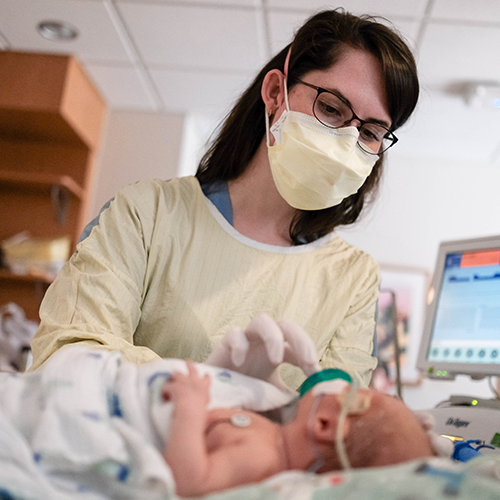 Rotating between inpatient service, the outpatient clinic, echocardiography laboratory and the cardiac catheterization laboratory, Dr. Graham has capitalized on the well-rounded experience and the proactive and encouraging mentorship of program director Dr. Nathaniel Taggart and division chairman Dr. Jonathan Johnson. A caring and kind soul, Dr. Graham found herself drawn to the neonatal cardiology population. Despite the challenges this specialty brings, she finds great reward in coaching a family through a complex diagnosis.
"The key to inspiring innovation in medicine today is knowledge sharing. No institutions are in a better place to do that than Children's Minnesota and Mayo Clinic Children's Center, both of which are home to leading physicians who I am honored to work alongside and learn from," said Dr. Brittany Graham. "The more expertise and research we share, the better we can treat the most vulnerable patients."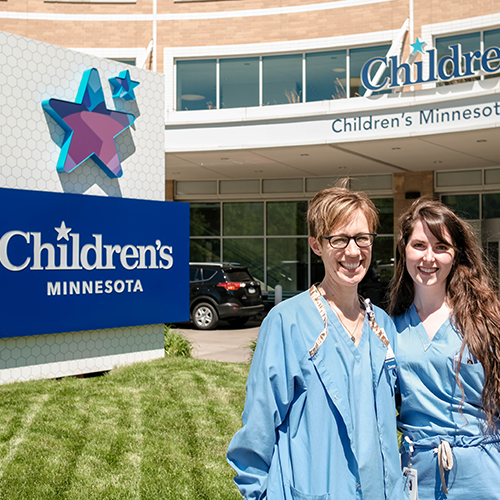 In May 2021, she spent an impactful time at Children's Minnesota, rotating between the cardiovascular intensive care and the neonatal intensive care units with Dr. Kendra Gram as her advisor. "Dr. Gram was very attentive to my education; she took the time to go through patient cases and their physiology, and trusted me to make decisions as a physician," said Dr. Graham. "Children's Minnesota felt like home and my colleagues felt like family."
This shared cardiac intensive care fellowship experience and cross-institutional approach to education is what makes the Mayo Clinic – Children's Minnesota Cardiovascular Collaboration remarkable.
Dr. Graham has certainly left her mark as the first dual fellow and she has an impressive journey ahead. The commitment that she and the institutions have made to advance their expertise and deliver the best patient outcomes is at the heart of their success.
About the Children's Minnesota Cardiovascular Program
Children's Minnesota's cardiovascular program provides comprehensive pediatric cardiovascular services – from routine care to advanced cardiac surgeries, from before birth and into adulthood. Our program treats the most pediatric cardiology patients in Minnesota and our outcomes are some of the best in the country. As the only heart program in the Midwest region dedicated solely to children, we specialize in a kid-focused brand of care. Children's Minnesota and Mayo Clinic Children's Center collaborate in the care of children with congenital heart disease and build on each organization's complementary strengths. The Mayo Clinic – Children's Minnesota Cardiovascular Collaborative is one of the largest and strongest pediatric cardiovascular collaborations in the country.
Alexandra Rothstein