Diwali is a festival that is celebrated around the world by Hindus, Sikhs, Jains and Buddhists on the fifteenth day of the eighth month in the Lunar calendar – typically in October or November. The festival runs for five days with the main event happening on the third day. This year, the third day falls on Thursday, Nov. 4, 2021.
Monisha Husom, neonatal nurse practitioner and educator, shares more about how she celebrates Diwali and talks more about her work at Children's Minnesota.
Get to know Monisha
Tell us about your role and how long you've worked at Children's Minnesota.
I've worked at Children's Minnesota for 20 years. I started as a nursing assistant, then as a new-grad RN in the Minneapolis NICU, went back to graduate school and became a neonatal nurse practitioner in 2007. I've been the educator for our advanced practice provider group for the past year and have held a leadership role for eight years previous to this.
What is your favorite part about your job?
My favorite part of being a neonatal nurse practitioner is attending deliveries! It is a humbling experience to see a baby take their first breath (or need help doing so). Each little one is precious and to be celebrated, even during the scariest of circumstances.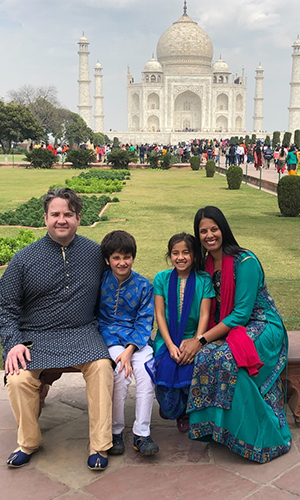 What does Diwali mean to you?
Diwali is a beautiful holiday celebrated by so many, and to me it is about being with family, exchanging gifts, decorating (flowers and lights!) and ushering in a prosperous and happy new year.
What are some traditional ways of celebrating Diwali that make you proud?
As a kid, when my parents would take me to India in the summer, I remember going with my cousins to decorate front door steps with flowers and candles – then we would ring the doorbells and run away!
What do you think makes kids amazing?
Kids are resilient and strong – they are at core the very best in humanity – I am always in awe of the tiny patients I care for, and my own children daily.
Alexandra Rothstein