Children's Minnesota in the News
Dr. Marc Gorelick honored as one of Becker's great leaders in health care
Congratulations to Dr. Marc Gorelick, president and CEO, for being recognized as one of the Great Leaders in Healthcare 2022 by Becker's Hospital Review. The publication honored 113 leaders at health organizations across the United States.
Becker's said the leaders on the list champion innovation and have built a solid cultural foundation for success in the future. At Children's Minnesota, Dr. Gorelick has championed the effort to make equity, diversity and inclusion a key area of organizational focus at Children's Minnesota – signing a pledge to advance diversity and include in the workplace. Recently, as COVID-19 cases surged again, Dr. Gorelick joined other Minnesota health system CEOs to issue a public plea to highlight the critical nature of the pandemic and encourage the public to get the COVID-19 vaccine and wear a mask.
Read Becker's full list of honorees here.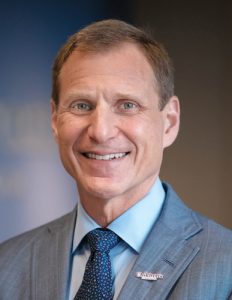 Nick Petersen