Celebrating Women's History Month: our CFO shares the importance
March marks Women's History Month – a month dedicated to commemorating and honoring the important role women have played in history. It's also a month to recognize and encourage the celebration of the women in your life.
The National Women's History Alliance selects a theme each year in celebration of this month. And, 2022's theme is, "Providing Healing, Promoting Hope." They said, "[The theme] is both a tribute to the ceaseless work of caregivers and frontline workers during this ongoing pandemic and also a recognition of the thousands of ways that women of all cultures have provided both healing and hope throughout history."
We talked with Brenda Mccormick, our SVP and chief financial officer here at Children's Minnesota, about her role and how she plans to celebrate this month.
Tell us about your role at Children's Minnesota.
I've had the pleasure to work at Children's Minnesota for the past two-and-a-half years. My favorite parts of the job are collaborating with my colleagues across the organization to advance our mission to champion the health needs of children.
As the chief financial officer, I'm responsible for the overall planning and management of our finances. I oversee the accounting and external reporting, investments, treasury, financial planning and analysis, payer contracting and credentialing, billing, financial counseling and health information management teams.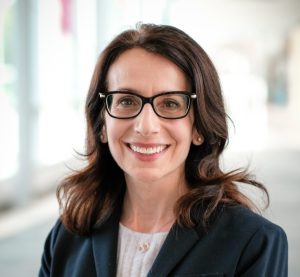 What inspired you to want to work at Children's Minnesota?
It's been a remarkable two-and-a-half years, and I'm inspired daily by the dedication and passion of my fellow colleagues. Both my son and daughter have received care at Children's Minnesota many times. As a parent, I'm so thankful to have this incredible resource in our state dedicated solely to pediatric health care. Working to give every patient and their care givers access to the best possible health care outcomes is why I joined the organization.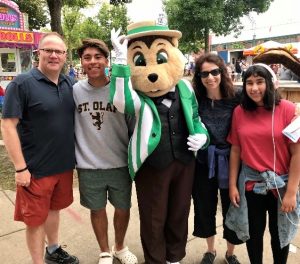 Do you have plans to celebrate Women's History Month this year?
This year's theme of "Providing Healing, Promoting Hope" in tribute to caregivers during this ongoing pandemic and in recognition to the healing and hope women have provided throughout history is a wonderful message.
I plan to recognize Women's History Month with my daughter, Maria. Maria is an amazing artist and we're going to check out the online exhibits of that National Museum of Women in the Arts. We are also registered to attend the National Women's History Museum's discussion of the book "All That She Carried," by Tiya Miles.
What do you think makes kids amazing?
Kids are the best and have a wonderful way of bringing joy to our day. I love their creativity, endless curiosity and how they remind us of how spectacular our world is. Being a parent of two amazing teenagers, I can attest that they grow up too fast!
What's the best piece of advice you've ever received?
Early in my career, a very wise senior leader told me that the key to success was a willingness to step out of your comfort zone and take opportunities that push you to grow.
Alexandra Rothstein