Children's Minnesota in the News
Children's Minnesota DEI executive shares expertise during forum on recruiting and retaining professionals of color
James Burroughs, senior vice president, government and community relations, chief equity and inclusion officer at Children's Minnesota, was one of four Twin Cities diversity, equity and inclusion (DEI) leaders selected for a panel discussion in July focusing on the importance of recruiting and retaining professionals of color. The Minneapolis/St. Business Journal's DEI Update forum covered many important topics surrounding the significance of establishing and maintaining an inclusive corporate culture – especially in the wake of George Floyd's murder and the COVID-19 pandemic.
During the forum in downtown Minneapolis, Burroughs highlighted the strategizes that helped Children's Minnesota diversify its Executive Leadership Team. He also shared how nearly a quarter of Children's Minnesota's employees are professionals of color, and the organization has a staffing goal to increase that amount to 34% by 2024.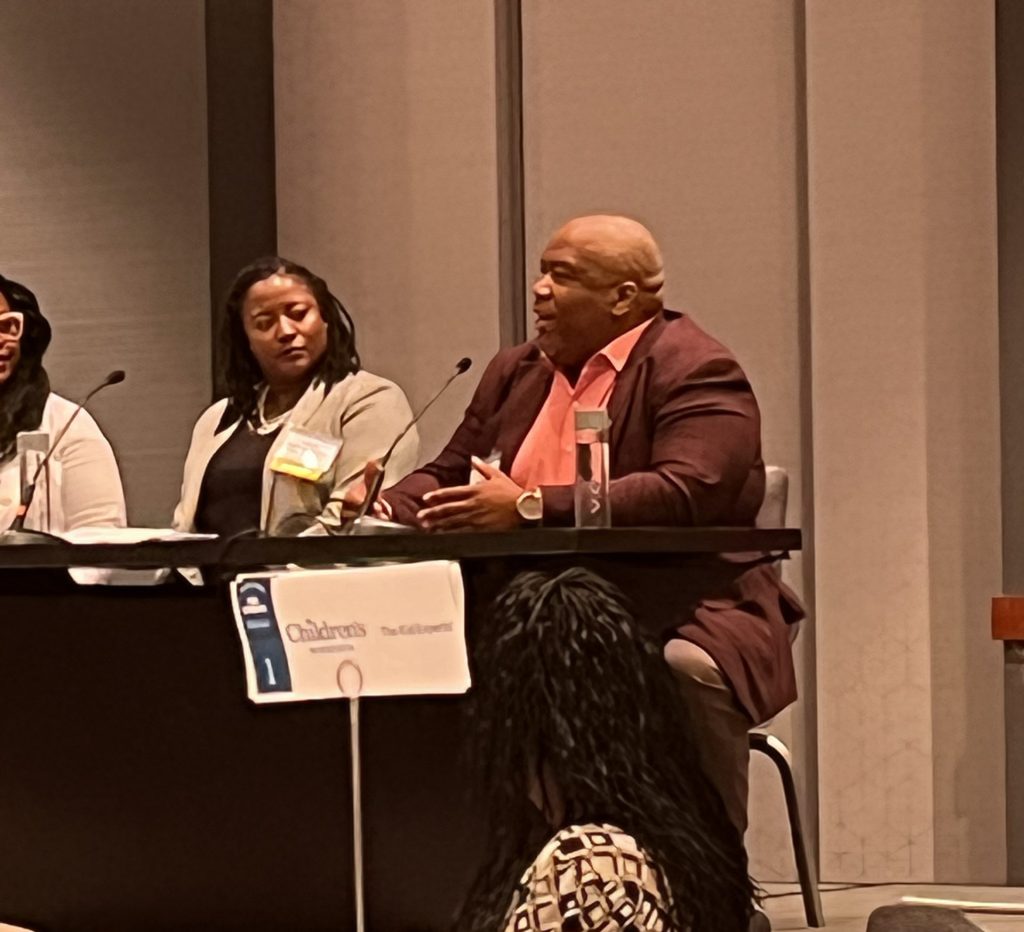 "Equity and inclusion must be a core part of all business practices, from break-time meals to corporate boardroom meetings, for DEI to become fully integrated — especially practices where minority groups are not in the room," Burroughs said during the event according to the Minneapolis/St. Paul Business Journal.
Burroughs' was joined on the panel by (pictured left to right):
Courtney Schroeder, director, diversity, equity and inclusion at General Mills Inc.
Colette Campbell, chief talent acquisition and diversity officer at Bremer Financial Corp.
Ieesha McKinzie Collins, managing director at ConnextMSP, Greater MSP Partnership
Cole Heath