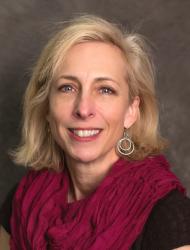 Bonnie Carlson-Green, LP PhD
Psychologist
(612) 813-6224
Specialties: Neuropsychology
Professional History
Professional Education
PhD - Georgia State University
Atlanta, GA
1993

MA - Georgia State University
Atlanta, GA
1989

Residency/Fellowship
Fellowship - University of Minnesota Medical School
Minneapolis, MN

Contact Information
Primary Location:
Childrens Minnesota Psychological Services
2545 Chicago AVE S STE 217
Minneapolis, MN 55404
(612)813-6224

Personal Biography
Bonnie Carlson-Green PhD, LP, is a Pediatric Neuropsychologist at Children's Minnesota. She earned her PhD from Georgia State University in Atlanta, completed her internship at Children's Memorial Medical Center (now Lurie Children's Hospital) in Chicago, followed by a 2-year fellowship in neuropsychology at the University of Minnesota Medical School. She remained there as a staff pediatric neuropsychologist until joining Children's in 1996 to develop the neuropsychology program for Hematology Oncology patients. In addition to her work with children with various forms of cancer, she sees a variety of patients with medical, learning and developmental disorders from infancy to young adults and enjoys the opportunity to follow her patients over the course of childhood into adulthood. Dr. Carlson-Green's active research efforts focus on improving neurocognitive outcomes in pediatric cancer survivors. Dr. Carlson-Green's interests include parent advocacy for students with special needs, transition planning, and neurodevelopmental outcomes after childhood cancer and cancer survivor issues. In her spare time, she enjoys reading, travel, Nordic skiing and open water swimming.