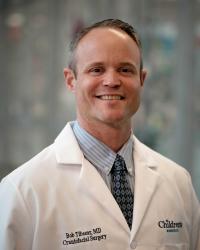 Robert James Tibesar, MD
Physician
(612) 874-1292
Specialties: Otolaryngology, Pediatric | ENT, Otolaryngology, Pediatric
Professional History
Board Certification
Otolaryngology - American Board of Otolaryngology

Medical Education
MD - University of Minnesota Medical School
Minneapolis, MN
2000

Residency/Fellowship
Residency - Mayo Medical School
Rochester, MN
2005

Fellowship - University of Minnesota and Pediatric ENT Associates
Minneapolis, MN
2009

Contact Information
Primary Location:
Childrens Minnesota ENT Facial Plastic Clinic
2530 Chicago Ave S STE 450
Minneapolis, MN 55404
(612) 874-1292

Secondary Location(s):
Childrens Minnesota Craniofacial Center
2530 Chicago AVE S STE 450
Minneapolis, MN 55404
(612)813-6888

Childrens Minnesota ENT Facial Plastic Clinic
347 N Smith Ave STE 600
St Paul, MN 55102
(612)874-1292

Personal Biography
Dr. Tibesar is certified by the American Board of Otolaryngology-Head and Neck Surgery and practices at Children's Hospital. He earned academic honors at the University of Minnesota Medical School and was elected to the AOA National Honor Medical Society. From there he completed an Otolaryngology residency at the Mayo Clinic. After residency he served as a practicing Otolaryngologist-Head and Neck Surgeon for the US Air Force. He then completed a fellowship in Pediatric Otolaryngology and Facial Plastic Surgery at Children's Minneapolis and University of Minnesota. He has published numerous articles in his field and has written a book chapter for the premier otolaryngology text. Dr. Tibesar is actively involved in the education of University of Minnesota medical students and residents. He has participated in multiple surgical mission trips abroad to care for children with cleft lip and palate and other craniofacial deformities. His clinical and research interests include craniosynostosis, pediatric facial plastic surgery, cleft lip and palate, craniofacial malformations, distraction osteogenesis, vascular malformations, thyroid surgery, and head and neck tumors.