All for Tyler: giving back to honor a little brother's life
Ashley Cohn hates running. Always has. So why is she training for yet another marathon?
Because some people never get the chance to. Like her little brother Tyler, who was just eight when he died from leukemia.
"I lace up for Ty, the strongest, happiest, goofiest kid. I'm running for those who have lost their battle and every child who continues to fight."
As the TC 10 Mile (part of the Twin Cities Marathon) approaches, Ashley is running every day. A few years ago, she joined Team Superstars, a group of amateur athletes who race to raise money for Children's. Along with running marathons, Ashley and her family give back to Children's — where her brother spent so much of his young life — in many ways.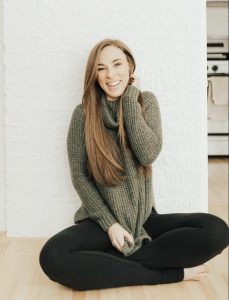 For them, giving back is not just a way to keep his memory alive but to make life better for other families facing a cancer diagnosis. Ashley is never short on inspiration. Her little brother was her hero.
"Ty was happy, free-spirited, and energetic kid. You would never have guessed he had cancer."
During the four years Ty underwent treatment, the siblings and the rest of the family made every moment count, vowing not to let cancer run their life. "Even throughout the years of treatment, tests, doctors and hospital stays we managed to make the best of the time together," she remembers. "Some of my fondest memories with Ty were the days we spent in the hospital playing intense games of UNO. The Child Life team was so good to us. I remember curling up next to him in bed watching a movie. Those memories are priceless."
Tyler Cohn would be turning 30 this year. While it's bittersweet for his family, Ashley says, "I love seeing his friends now getting married, having babies and living the life he would have had. They share stories of Ty and it lights up my life."
"To know that my brother, who had the biggest heart and contagious laugh, continues to live on after so many years, is all our family ever asked for."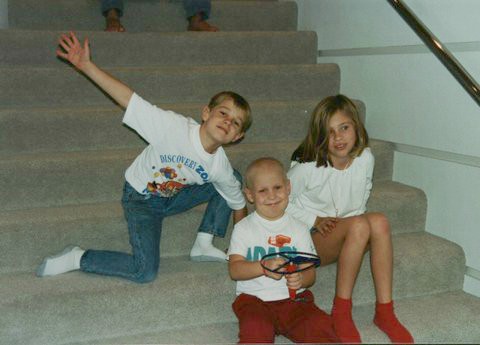 This month—Childhood Cancer Awareness Month—Ashley and her real estate team at Engel & Völkers Minneapolis are participating in Shine Bright for Kids by donating the entire commission from the sale of a home. Their generous gift supports the Cancer Kids Fund at Children's Minnesota, which helps local families with everything from meals to transportation to research.
Shine Bright for Kids this September, and help kids like Tyler. Participate today! 
BONUS: You can hear Ashley talk about Tyler and Children's Minnesota on a new iTunes Podcast! Ashley's real estate team, the Ditzler Group at Engel & Völkers, will donate to the Cancer Kids Fund for every unique download of these sessions. Listen now!
Kristin Tesmer