Work Here Wednesday: Social work
We are seeking masters-level educated clinicians (MSW) and clinically licensed (LICSW) by the Minnesota Board of Social Work, and licensed graduate social workers (LGSW). As a benefit for LGSW's Children's Minnesota provides free clinical supervision as they work to accrue hours toward clinical licensure.
View our open social work positions:
As a social worker at Children's Minnesota, you will assist patients and families with the physical, emotional and social issues or concerns that arise during hospitalization. By providing information about their health and illness, including grief and loss, social workers encourage patients and families to be active participants in their health care experience.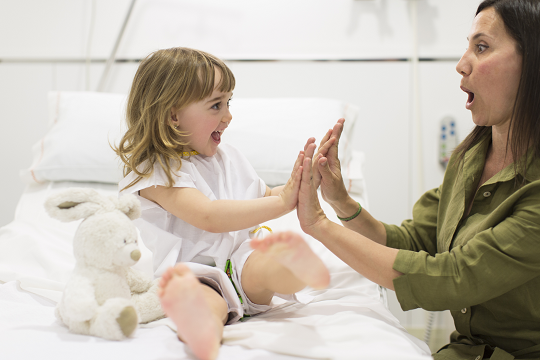 Services you may provide to families:
Crisis intervention.
Short-term counseling to patients and families to assist them with emotional and psychological distress.
Supportive counseling for patients and families as they adjust to a new diagnosis or chronic illness.
Comprehensive biopsychosocial assessments.
Addressing issues of family violence or abuse.
Grief, loss and bereavement care.
Advocacy for children and families in the community.
Information and referral to hospital and community resources.
Consultation with the medical team to assure the strengths and needs of the patient and family are recognized.
Social work at Children's Minnesota
Children's has a robust team of more than fifty social workers, offering services to patients and families any time they need them. In 2018 Children's social workers met with 9,943 individual patients and their families, contributing to more than 25,000 hours of clinical care.
Want to be part of our team but have skills in an area other than social work? We have a place for you, whether your expertise is in patient care, support services or business. View all our open positions and start your career working for the most amazing people on earth—Kids!
Kaitlyn Kamleiter