Children's Minnesota in the News, Health Professional News
Reinventing health care: Children's Minnesota responds to COVID-19
In the latest issue of MetroDoctors, the membership journal of the Twin Cities Medical Society, Dr. Razaan Byrne, primary care pediatrician at Children's Minnesota, writes about Children's Minnesota's response to COVID-19, and the organization's extensive efforts to reinvent health care to meet the changing needs of patients in the midst of the global pandemic.
"Thanks to the tireless work of leaders, nurses, physicians and other health care professionals, the organization has managed to change trajectory and has seen patient volumes begin to stabilize in many service lines, with immunizations back up to almost 90% year-to-date as of August 2020, compared to the same time last year," said Dr. Byrne in the November/December issue of MetroDoctors. "Along with extensively enhancing safety and sanitization measures, key initiatives have included innovating the primary and specialty care experience as well as pivoting the approach to clinical education."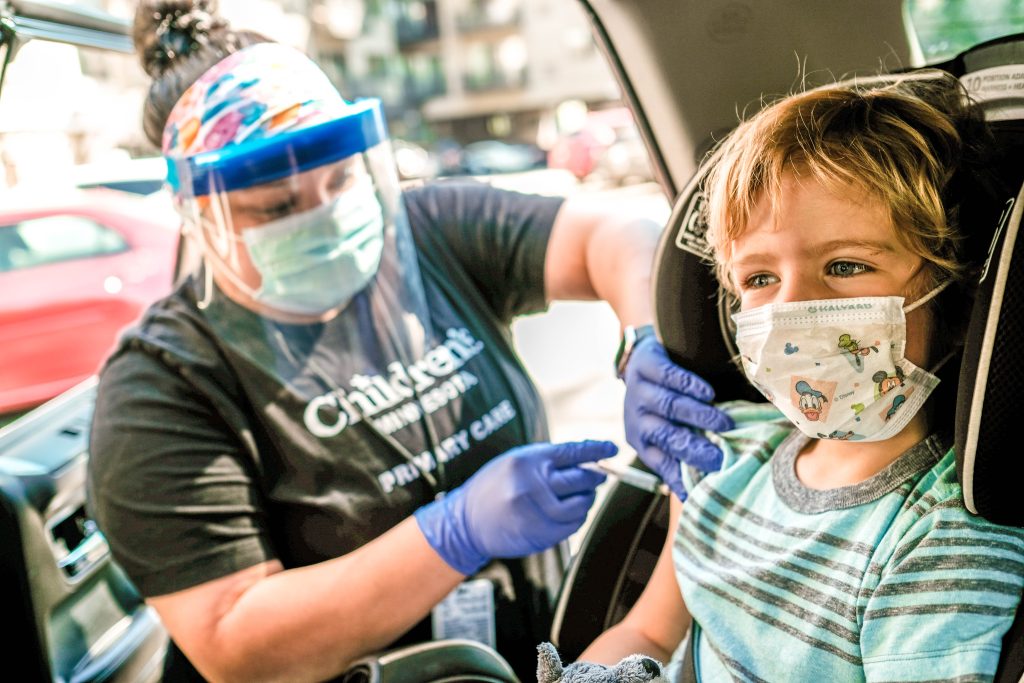 Among key initia­tives noted in the byline was Children's Minneso­ta Drive-Up Care initiative. The Drive-Up Care program offers fam­ilies the opportunity to follow the Amer­ican Academy of Pe­diatrics guidelines for immunizations with­out entering the clin­ic. This model is also used to administer injectable birth control, and Children's Minnesota clinics plan to add A1C testing for patients with diabetes. The concept and implementation of Children's Minnesota Drive-Up Care was completed within weeks of COVID-19's spread into the state. Dr. Byrne also noted the drastic increase in virtual services due to the pandemic.
"Prior to the pandemic, approximately 100 virtual visits would take place each month through the Children's Minnesota health care system. This climbed to more than 6,000 per month in April and May [of this year]. From March to July 2020, more than 20,000 virtual care services have taken place," said Dr. Byrne.
From primary to specialty care, Children's Minnesota pivoted its strategies to respond to rapidly shifting consumer behavior and preferences. To learn more about Children's Minnesota's response to COVID-19, read Dr. Byrne's full byline here. To read the full issue, visit the MetroDoctors.
Dina Elrashidy