Children's Minnesota welcomes cardiologist Dr. Adam Putschoegl to the heart failure and heart transplant program
Children's Minnesota is pleased to announce cardiologist Adam Putschoegl, DO, as a new physician with the heart failure and heart transplant program (HFHT). Dr. Putschoegl comes to Children's Minnesota from Children's Hospital and Medical Center in Omaha, Nebraska.
Dr. Putschoegl is no stranger to Minnesota. He grew up in a suburb of St. Paul and obtained a Bachelor of Arts in Biology from St. John's University in Collegeville, Minnesota. He received his Doctor of Osteopathic Medicine (DO) from A.T. Still University of Health Sciences in Kirksville, Missouri. He then moved to Portland, Maine, for his internal medicine and pediatrics residency. Dr. Putschoegl completed fellowships in pediatric cardiology at Mayo Clinic in Rochester, Minnesota and pediatric heart failure and transplantation at Children's Hospital Colorado.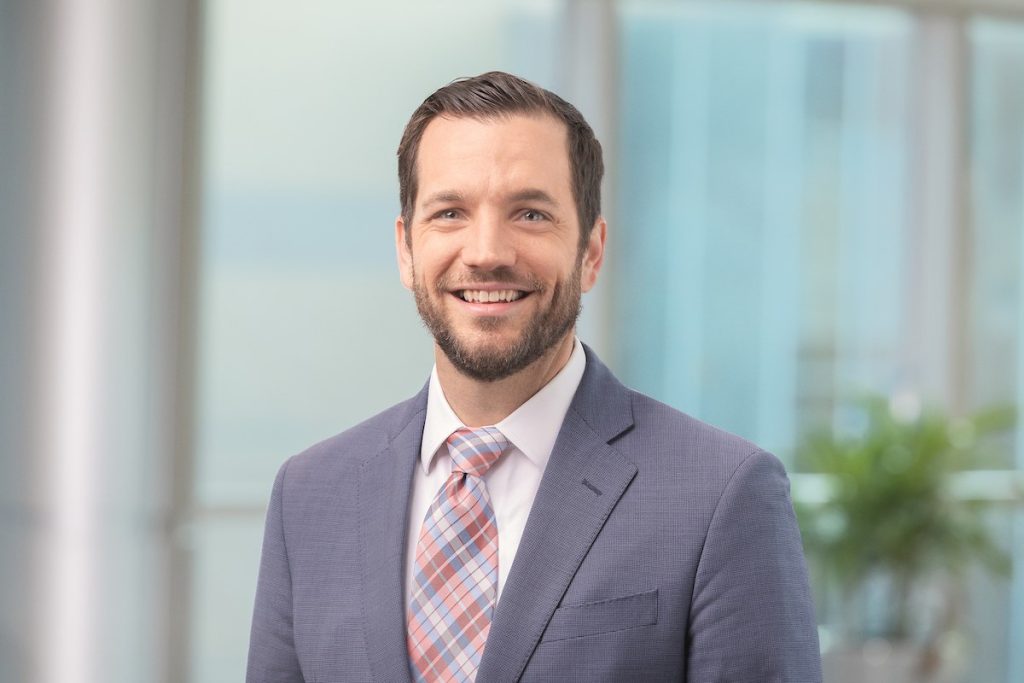 Get to know Dr. Putschoegl
What inspired you to become a clinician?
I always enjoyed science, even in elementary school, and enjoyed watching surgeries on TV — my mom was grossed out by it, but I never was. When I was in middle school I had a tumor surgically removed and had to do chemotherapy. That also gave me some inspiration to get into the medical field.
What drew you to pediatric heart failure and transplantation?
I enjoy working with kids and even taught tennis lessons when I was younger. Many people said I should go into pediatrics. Then, during my training I really loved the immunology of heart transplant. It's incredible to see patients experiencing heart failure and turnaround with medication or receiving a new heart through transplant.
What are you looking forward to at Children's Minnesota?
Being back home in Minnesota and working with people I know. I'm also excited to help grow the HFHT program and help children across the region in need of cardiovascular care. The team has accomplished so much since launching the program in 2018, including receiving certification from the Centers for Medicare and Medicaid Services (CMS) in 2021. I'm grateful to be joining one of the most comprehensive pediatric cardiology services in the region.
What do you enjoy most about your job?
I love working with the kids and their families. It's really difficult for families to hear their child in is heart failure. Their resilience and strength through a challenging diagnosis and medical journey inspires me every day. It's rewarding when we get to see a patient get better. I'm also looking forward to working with the rest of the cardiology team and our referring providers. I'm always willing to talk and answer questions — I want to be a resource for my colleagues inside and outside of Children's Minnesota.
On a personal note
I'm glad to be back in Minnesota and closer to family. My wife and I have three boys so being closer to the grandparents was a huge draw. We're embrace the Minnesota culture of being outdoors, even in winter — just have put on more layers!
Children's Minnesota Heart Failure and Heart Transplant program
Children's Minnesota provides comprehensive pediatric cardiology services to Minnesota and the region. When it comes to treating heart failure in children, we offer the best heart failure therapies – from medications to devices to transplants – to give them a long, healthy life.
Nick Petersen