Connecting families to autism services and resources: A conversation with Sheletta Brundidge
On Thursday, April 21, from 5:15-5:45, I am moderating a Facebook Live panel discussion about connecting families with a child or teen with autism to resources and services. Four Children's Minnesota kid experts and Sheletta Brundidge will talk more about Autism Acceptance Month and share tips for families with kids with autism.
The Facebook Live will take place on Children's Minnesota's Facebook page. All you have to do is go to their page at the time of the event and you'll find the video with the discussion happening live.
Let us know you can join in via the Facebook event and we'll see you on April 21 at 5:15 p.m.!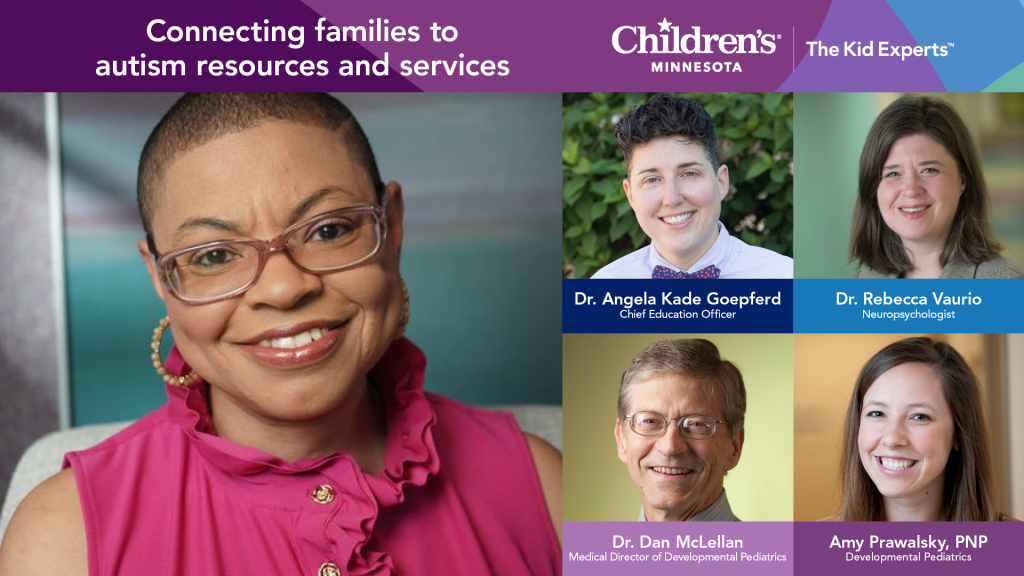 Topics we'll chat about:
Sheletta will share her story about having three kids diagnosed on the autism spectrum and the challenges she faced getting them the care and support they needed.
Ideas where parents can start if they believe their child is showing signs of developmental delays and think it might be autism.
How the kid experts at Children's Minnesota can help families living with autism navigate medical services, medications and support them as they grow.
Panelists:
Sheletta Brundidge
Sheletta Brundidge is a mother of four, an activist, an author and an Emmy Award-winning comedian. She started a podcasting production company in 2020 to share Black stories called ShelettaMakesMeLaugh.com, and hosts "The Sheletta Show" on 830-WCCO at 11 a.m. on Saturdays.
Dr. Rebecca Vaurio
Dr. Rebecca Vaurio, neuropsychologist at Children's Minnesota. Dr. Vaurio is the neuropsychologist all on assessment for autism. She makes first diagnosis and preliminary recommendations for a plan of care. In addition to assessment, she cares for many kids diagnosed with autism.
Dr. Dan McLellan
Dr. Dan McLellan, medical director of developmental pediatrics at Children's Minnesota. Experts in this program support kids with a variety of developmental, behavioral and social differences, including autism.
Amy Prawalsky
Amy Prawalsky, pediatric nurse practitioner in developmental pediatrics at Children's Minnesota. Amy has a passion for caring for children and their families, specifically those navigating life with global developmental delays, language delays, autism spectrum disorder, attention deficit hyperactivity disorder (ADHD), Down syndrome and other syndromes associated with developmental and behavioral differences. Amy is married and has three children.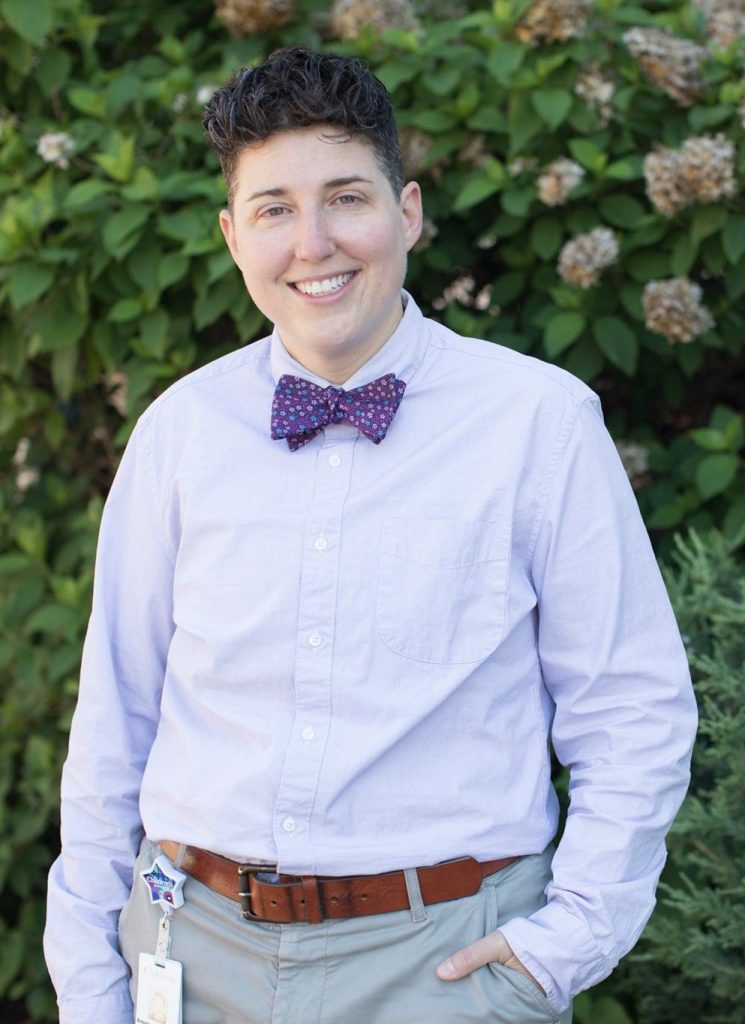 Dr. Angela Kade Goepferd, (they/she)
Chief education officer and medical director of the Gender Health program
Alexandra Rothstein