Testifying

for transgender and gender diverse youth
Every day that I'm in the Children's Minnesota Gender Health clinic, I hear from patients and families who wonder if they will have to flee our state in order to continue to love and support their transgender child. That's why I have been to the Minnesota State Capitol several times the past two months fighting to protect and support transgender and gender diverse youth. I am proud to join other Children's Minnesota providers in supporting a few different bills: 
I became a pediatrician because I firmly believe that all kids deserve to thrive; all kids deserve access to the health care they need to live their healthiest, happiest and most fulfilled lives. 
Prohibiting conversion therapy for kids and vulnerable adults
According to the American Psychiatric Association (APA), "'Reparative therapy' or 'conversion therapy' are commonly used umbrella terms that include sustained efforts to discourage or change behaviors related to LGBTQ+ identities and expressions (American Psychological Association, 2009a; Ashley, 2021). 
The APA, American Academy of Child & Adolescent Psychiatry (AACAP) and American Academy of Pediatrics (AAP) have found that the practice of conversation therapy for LGBTQ youth is not effective, evidenced-based or ethical. 
It is imperative that we speak up for those who cannot speak up for themselves. Differences in sexual orientation, gender identity and gender expression are a normal part of human development. The discredited practice of conversion therapy is harmful because it is rooted in the belief that these differences are wrong and should be fixed. 
I am proud to stand with Rep. Athena Hollins and Sen. Scott Dibble who are leading the effort to have Minnesota join the 20 states that have already banned conversion therapy. All of our LGBTQIA+ kids deserve to be loved and celebrated for who they are and for the gifts they bring to our communities. 
Gender affirming care is health care
At its root, gender-affirming care is listening to, understanding and supporting transgender young people and their families. And it includes both mental health care and medical care. 
There are thousands of families nervous and scared knowing that their child's life, and their family's future, depends on the outcome of the Trans Refuge Bill. 
I am here to let you know that gender affirming care is health care. It is specialized care provided by teams with training and expertise in evidence-based care, just like any other pediatric specialty that we provide for kids at Children's Minnesota. 
At Children's Minnesota, all of our care is age-appropriate and provided with parental consent.  We know that gender affirming care is lifesaving. The care we provide and the process we follow with each family is backed by every major medical and mental health organization in this country and the world. 
I was proud to join Rep. Leigh Finke and Sen. Erin Maye Quade in making history by introducing and advancing legislation to make Minnesota a sanctuary state for gender affirming care. 
It's time we send a strong message that ALL of our kids deserve the love, support and health care they need to thrive. We will be better as a society when we begin to celebrate the diversity of our identities, including our gender identities and expressions, because when we can show up with our full selves, we can bring all of our gifts to the table. 
What can you do?
Your legislators need to hear that their constituents support both of these important bills. And contacting them is easy: 
Click here

to find your Representative and Senator.

 

Send an email asking them to support HF16 / SF23 (prohibiting conversion therapy) and HF146 / SF63 (Trans Refuge Bill). Tell them why you support these bills, using information included in this post and/or personal stories.

 
Connecting with your lawmakers is the best way you can stand up for kids and families.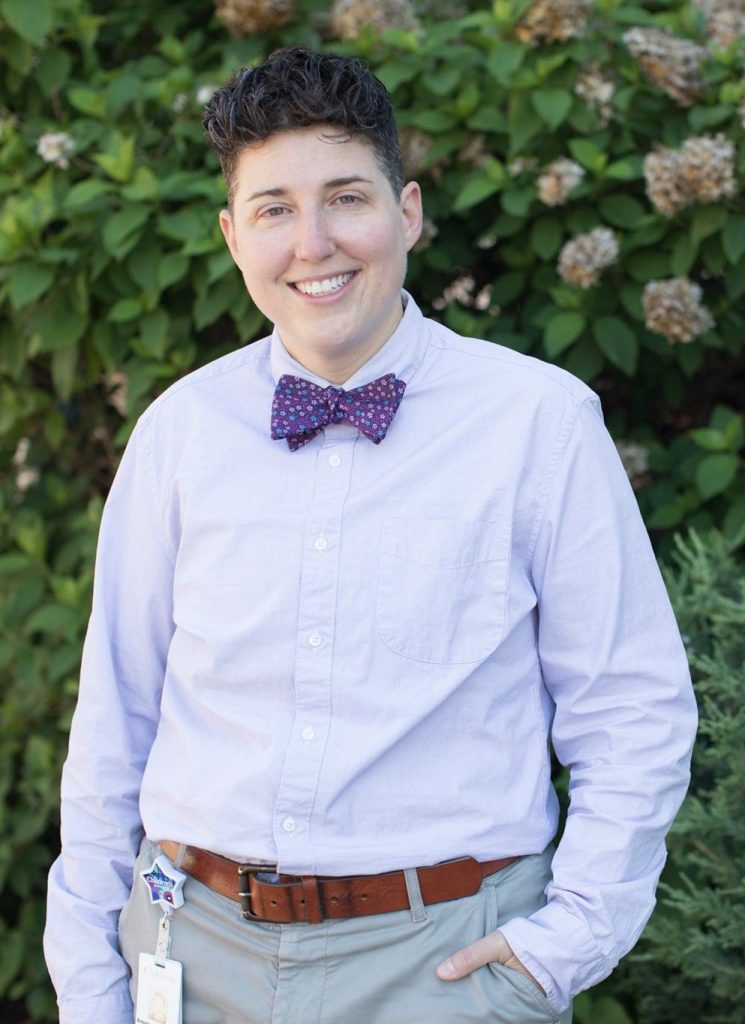 Dr. Angela Kade Goepferd, (they/she)
Chief education officer, chief of staff and medical director of the Gender Health program
Alexandra Rothstein