When mechanical circulatory support and transplantation are required to save a young life
Collaborative cardiovascular care turned a life-threatening condition into a second chance for a 17-year-old male who needed a left ventricular assist device as a bridge to heart transplantation.
This patient initially presented to a local emergency department with cold and flu-like symptoms that were suspicious for COVID-19 illness, but the patient also had an extreme level of edema affecting his legs and torso. Initial diagnostic imaging in the ED found troubling levels of fluid around the heart and lungs, which required immediate transfer to Children's Minnesota for advanced evaluation and treatment. Cardiac imaging led to the uncovering of a rare form of heart disease called restrictive cardiomyopathy. This disease precipitated his rapidly progressive symptoms of heart failure. Because of the etiology of the patient's cardiomyopathy, the only potential treatment was heart transplantation.
However, because of his advanced heart failure and the effect on his lungs, he required implantation of a left ventricular assist device to become a candidate for transplantation.
Fortunately, the patient required LVAD support for only a few weeks before his lungs improved enough to be considered a transplant candidate. A week after his listing for transplant, a matching donor organ became available.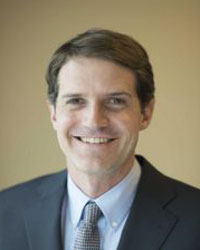 Children's Minnesota Clinician Digest
Count on the Clinician Digest for timely news and events from Children's Minnesota. You'll get the latest on new clinicians, service highlights, and helpful tips to navigate our health system.
Alexandra Rothstein