Clinical trials at Children's Minnesota give Lincoln and other kids access to new treatments
Any given day, you'll find 14-year-old Lincoln Johannsen on the move. He enjoys baseball, wrestling, basketball and jumping around on the family's trampoline. All that came to a near standstill when he was diagnosed with a blood disorder called immune thrombocytopenia or ITP. The diagnosis meant if Lincoln got injured or cut, his body could have trouble stopping the bleeding.
It was Thanksgiving weekend 2022 when Lincoln's family first heard about ITP. They were spending the holiday with his mom Sarah's parents in Wisconsin, a five-hour drive from their Minneapolis home. Lincoln was playing basketball with his brothers and cousins when Sarah noticed spots all over his body, like little bruises. Since he had also been dealing with a mild cold, Sarah thought it could be strep throat. She worried Lincoln might spread it to his grandparents, so they went to the local urgent care where they did some tests.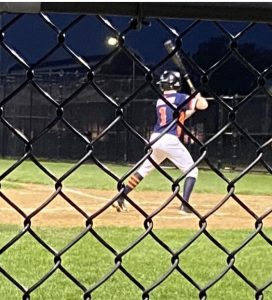 "At urgent care, the doctor came and said, 'He said he has zero platelets. Not low – zero,'" remembers Sarah.
The urgent care called Children's Minnesota, asked questions about Lincoln's symptoms and said he most likely had ITP.
"This was the first time we'd ever heard of it. They told us to keep him safe and get him to a hematologist as soon as possible. Our boys are very physical, and Lincoln is the most active and has a high pain tolerance. We had lots of fears and questions," describes Sarah.
With ITP, a person's blood has an abnormally low amount of platelets, which are the small sticky cells that help the body form blood clots to seal cuts, wounds and prevent excessive bleeding. There's evidence that suggests ITP is related to an overactive immune system. It happens more frequently after a viral infection like the flu or during pregnancy. It's also been linked to autoimmune disorders.
Lincoln was diagnosed with plaque psoriasis, an autoimmune disorder, when he was 10 years old. People who have one autoimmune disorder are at increased risk of having a second autoimmune disorder which is what happened with Lincoln.
In most cases involving kids, ITP goes away on its own without treatment. But it can be chronic, or lifelong.
Care from The Kid Experts®
The family came home from their Thanksgiving trip two days early and called the blood disorders program at Children's Minnesota to make an appointment. They were able to get in sooner than expected when the clinic in Minneapolis had a cancellation during a blizzard (thankfully the family lives just a few minutes away). That's when Lincoln and Sarah met Dr. Stephanie Fritch Lilla, who specializes in the management of ITP.
"Dr. Fritch Lilla is very nice. I had a million questions, and she was really good at explaining what was going on, what I could and couldn't do with ITP," remembers Lincoln.
There are a few possible upfront treatment options for ITP, including:
Medicines that stop the immune system from attacking platelets, such as:

Steroids.
An intravenous (IV) injection of antibodies.

Medicines to help the body make more platelets.
However, none of the treatments work for every patient and all of them have potential side effects. That was the case when Lincoln had a bad reaction to the IV given antibodies.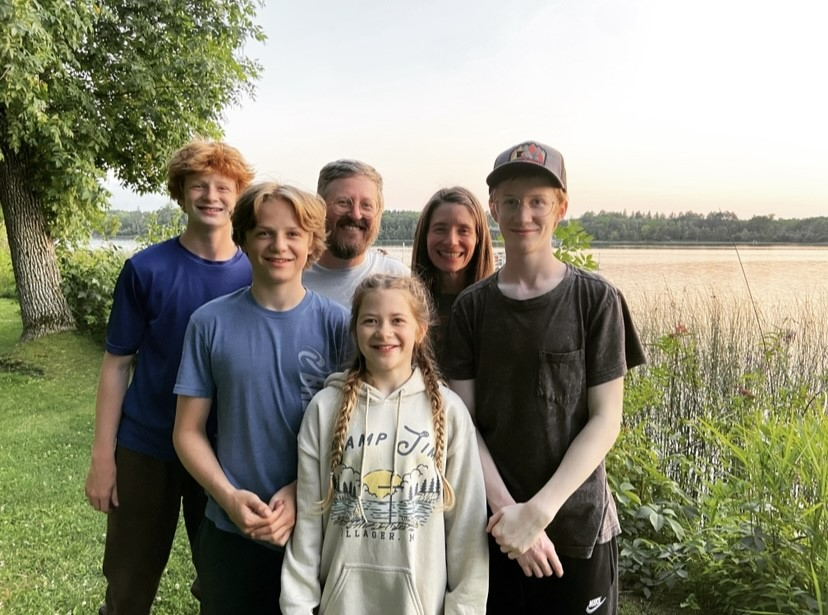 With this information, Dr. Fritch Lilla soon offered the family the opportunity to join a national study of a medication that's used by people with chronic ITP. The medication is designed to help patients maintain higher platelet counts more consistently than the other treatment options.
"I felt like we trusted and understood each other and if she thought the study was the way forward, we trusted that it was best course for us," says Sarah.
Research by The Kid Experts®
"Even when you think you might have [ITP] for a while, you have to be patient and find what works for you. It felt good to be part of the trial and help make treatments better," says Lincoln.
Dr. Fritch Lilla is the Principal Investigator for several ITP, sickle cell and thalassemia clinical trials at Children's Minnesota.
"The diagnosis of ITP can be devastating for active kids like Lincoln. It's heartbreaking to see how it impacts their life and motivates us to move forward with researching therapeutic options to alleviate the negative impact. The blood disorders we treat are rare which is why we collaborate on research studies with other health systems across the country. This helps ensures our kids have access to advanced treatments, before they're widely available," describes Dr. Fritch Lilla.
Fortunately for Lincoln he had a good response to the study medication and his platelet count gradually increased to normal allowing the medication to be weaned off when his body had recovered.
In June 2023, his ITP was in remission, and he was cleared to resume his activities – including playing basketball on the family trampoline! For Sarah, the journey has made the family more resilient.
"It's not like Lincoln didn't have a moment to be angry but he was brave, and we all got stronger," reflected Sarah. "It makes you realize there are things in life that you can't control. But your hands have to be open. We also know we're fortunate."