How to "rock" a brain tumor: Tate's story of recovery
One day in 2018, Tate Dillingham was going about his normal life – after school he went to hockey practice. During practice, he hit his head and started experiencing symptoms of a major concussion immediately after.
Tate stayed home from school for a few weeks and felt the residual effects of the concussion for about 6 months.
"I didn't know if it was like life-threatening, I didn't know what was going to happen, I didn't know if it was going to hurt me in some way," said Tate of his concussion.
Tate's family started to worry when they felt Tate wasn't the same as he was before his concussion.
From concussion to brain tumor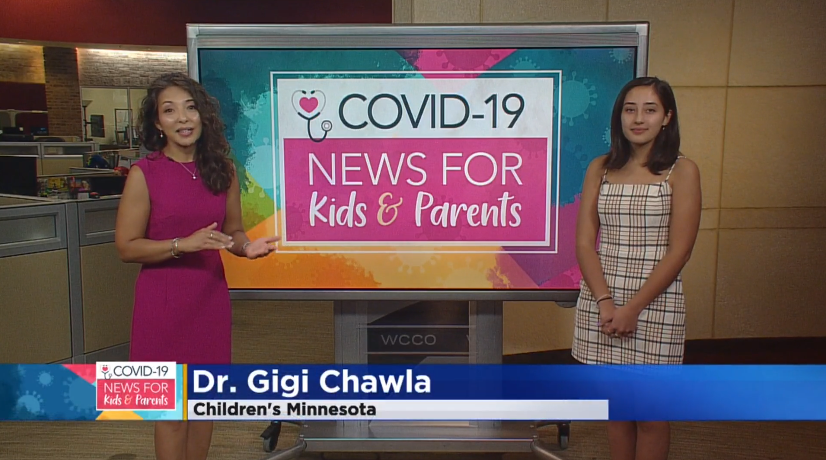 Tate's family took him to see a neurologist at Noran Neurological Clinic in Woodbury, Minnesota. The Dillingham family received a diagnosis no family wants to hear: Their son had a brain tumor. Tate's neurologist referred him to Dr. Meysam Ali Kebriaei, a pediatric neurosurgeon and physician at Children's Minnesota.
The Dillingham family was understandably worried about their son, but everything changed once they met Dr. Kebriaei, who immediately helped them feel more secure and positive despite the situation at hand.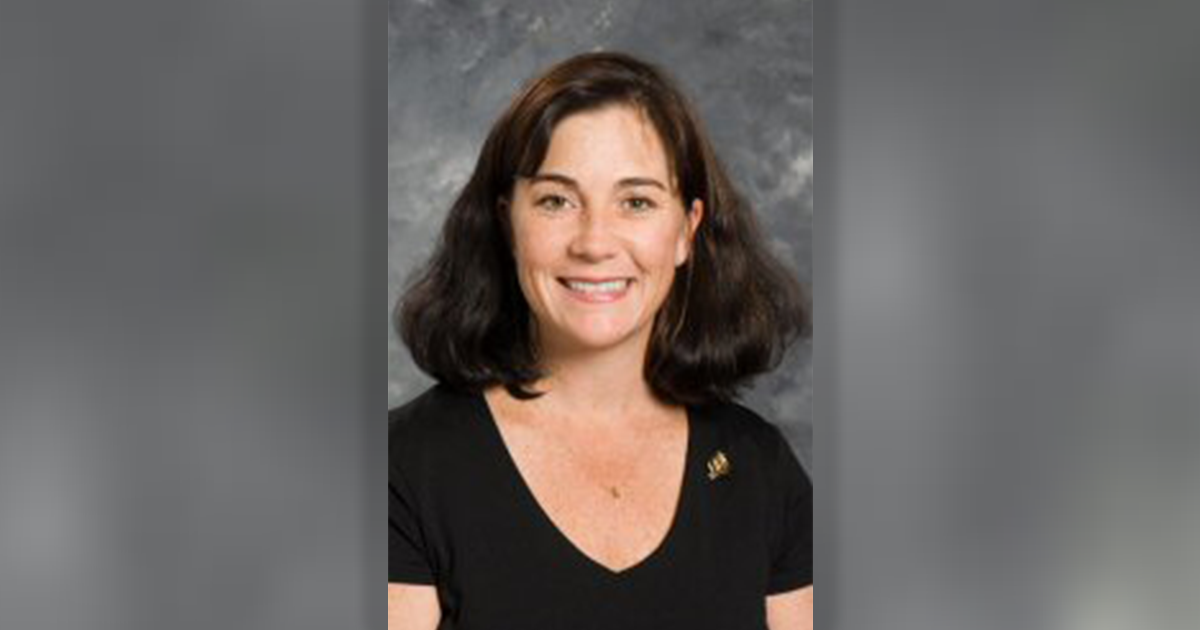 "Dr. Kebriaei is an amazing man," said Joel Dillingham, Tate's dad, when reflecting on that first office visit. "He took the time to explain everything, and reassured us that although his tumor was uncommon, it was slow growing and benign. He assured us that it was going to be okay, even telling us 'if you have a brain tumor, this is the one you want to get.'"
Thanks to Dr. Kebriaei's positive attitude, Tate was able to maintain a sense of humor and a positive outlook throughout his Children's experience and named his tumor 'Tommy the Tumor.'
"I'm totally rocking this brain tumor," Tate told his mom, Chris Dillingham, before going into surgery.
And Tate did rock his brain tumor. Only one day after surgery, he was feeling better and was even able to walk a little bit.
"You can tell that the people who work at Children's [Minnesota] are there because they feel passionately about their jobs and they feel passionately about children," said Chris Dillingham, Tate's mom.
Tate's recovery from brain surgery
"I'm feeling really good," said Tate months after his surgery. "I almost never get headaches after school."
When Dr. Kebriaei was asked how Tate was doing he said (with a beaming smile on his face), "He's doing great, in school he's doing great, he's playing soccer—doing the sports that he loves to do— and he's back to his baseline of doing better than ever."
When talking with Tate's parents, their faces say it all. You can see how fortunate they feel that their son feels healthy and normal after battling a brain tumor.
"So, to come through this situation with two of my children, my husband – we're healthy, we're thriving, I feel incredibly fortunate," said Chris.
Tate gives back to Children's Minnesota
To raise awareness and help other kids at Children's Minnesota, Tate and the rest of the Dillingham family hosted a benefit in 2019 called Tate's Tots in their hometown of Hudson, Wisconsin, during May to honor Brain Tumor Awareness Month. Tate set an ambitious goal to raise $10,000 for the neuroscience program at Children's Minnesota. Tate not only met but exceeded his goal—he raised more than $16,000 for kids at Children's Minnesota!
Read more: Tate, 11-year-old patient, raises $16,000 for Children's Minnesota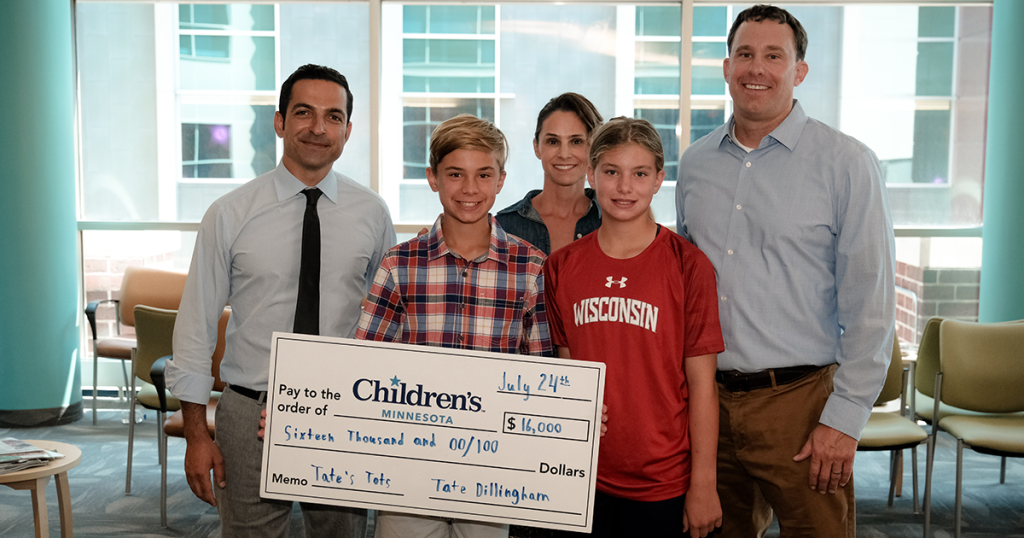 Children's Minnesota neuroscience and neurology programs
Neuroscience program
Children's Minnesota pediatric neuroscience program treats a range of nervous system illnesses and injuries in kids from birth to age 21. We know how to treat concussions, brain tumors and epilepsy as well rare disorders that many have never heard of.
Neurology program
Backed by the largest team of pediatric neurosurgeons and the most sophisticated technology, Children's cares for far more kids than any other program in the region. Children's Minnesota is verified as a Level I Children's Surgery Center by the American College of Surgeons (ACS) Children's Surgery Verification Quality Improvement Program.
Alexandra Rothstein