Our Teen Hematology Gynecology Program has a new name: Adolescent and Young Adult Hematology Gynecology Program
We're excited to announce our teen hematology gynecology program at Children's Minnesota has been renamed to the Adolescent and Young Adult (AYA) hematology gynecology program.
The National Hemophilia Foundation (NHF) estimates that today more than 2.5 million girls and women in the U.S. have an undiagnosed bleeding disorder that adversely affects their lives. Plus, research shows that young women with bleeding and clotting disorders often experience delays in diagnosis. That's exactly what our AYA hematology gynecology is here for – to help those young women with answers.
Care model: bringing together unique resources
This program specializes in helping adolescent and young adult women who experience heavy bleeding with their periods or have questions regarding blood clots and menstrual management. Patients can schedule visits that include both a pediatric hematologist and pediatric gynecologist.
When your child's primary care physician refers them to our AYA hematology gynecology program, we work with them to provide the best care possible. Plus, when you come in for an appointment, you will see both a pediatric hematologist and a pediatric gynecologist at the same appointment. This provides you with coordinated and efficient care, but also a better experience in our program.
Children's Minnesota houses the largest pediatric blood disorders program in Minnesota, providing care to more than 60% of children and teens with blood disorders. The pediatric and adolescent gynecology program at Children's Minnesota is the only one in the Upper Midwest with specialty trained pediatric and adolescent gynecologists. Bringing these two specialties together, the AYA hematology gynecology program is the only one of its kind in the region.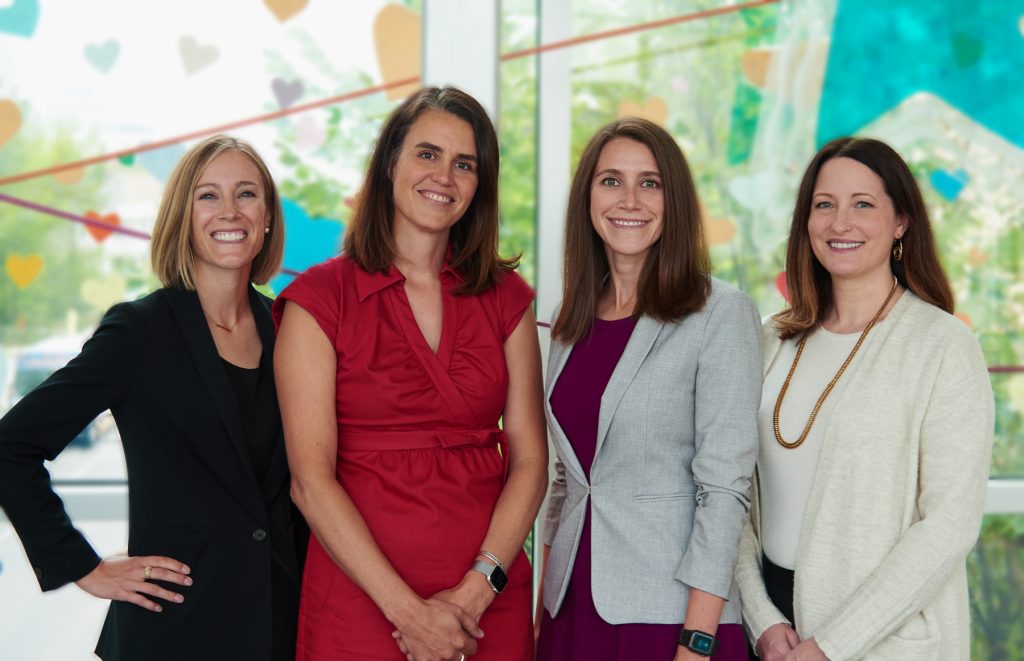 Helping young women manage their periods is key to their quality of life and overall health. When periods are heavy or painful, young women may miss school, be reluctant to participate in sports and avoid activities with friends and family. Additionally, they may be prone to iron deficiency, with or without anemia, without proper management.
With proper diagnoses and treatment, people with bleeding and clotting disorders can have an improved quality of life and more safely receive menstrual management, undergo surgery and other procedures, and even childbirth.
What does the AYA hematology gynecology program help with?
We offer evaluation and management for many common reasons, including:
Heavy or abnormal menstrual bleeding.
Menstrual suppression.
Complex contraceptive management.
Personal or family history of bleeding or clotting.
Iron deficiency and iron deficiency anemia.
Some of the more complex conditions associated with bleeding disorders treated include:
Endometriosis.
Ovarian cysts.
Coagulation management during gynecologic surgery.
Alexandra Rothstein