A day in the life of our child life specialists
Credit to: Association of Child Life Professionals, Diane Dingley, child life specialist at Children's Minnesota, Colleen Lacey, child life specialist at Children's Minnesota, and Lauren Yaeger, child life specialist at Children's Minnesota.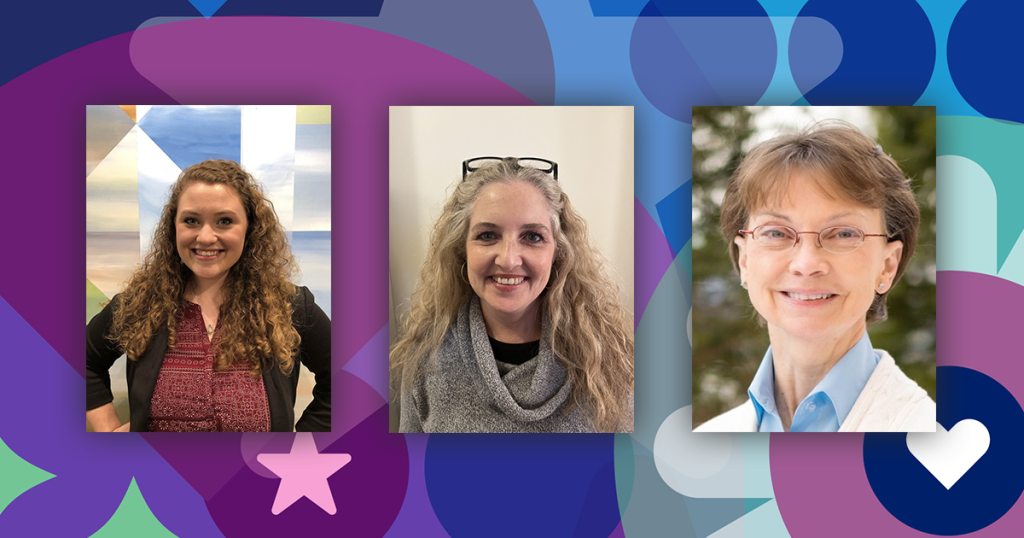 March is Child Life Month! Certified child life specialists (CCLS) work to promote children's understanding of, and ability to, cope with health care experiences, and that of their families. Additionally, child life works to promote normal growth and development and the ability for children and teens to explore, learn, enjoy and engage in and with their world.
Each day, CCLSs work alongside child life associates and music therapists in the same department. Child life associates have a background and knowledge in child development and focus on providing developmentally appropriate play activities and social opportunities for pediatric patients and their families. Music therapists promote positive coping by using clinical applications of music to meet non-musical goals.
Ever wondered what a day in the life of a child life specialist looks like?
A certified child life specialist's day
A CCLSs day-to-day schedule may look very different depending on the unit they are working in and their prioritization of patient interventions. One CCLS may spend a majority of their day focusing on mastering development goals by encouraging play, activity and socialization for patients and families. Some days, the need for therapeutic play is high and a CCLS will focus on medical play (as one example) to help minimize stress and increase feelings of control for the patient. Child life specialists and child life associates collaborate and determine the best way to reach these goals.
Other child life specialists spend their days focusing on specific medical events or procedures during a patient's health care experience and provide developmentally appropriate preparation and procedural support to help promote positive coping. Additionally, CCLSs can provide developmentally appropriate education regarding plans of care or a new diagnosis. On each unit, CCLSs seek out information and collaborate with other health care professionals to ensure optimal physical and emotional outcomes.
Other interventions that child life specialists may have on their daily schedule are legacy-building and bereavement support when there is a death of a patient. Ways in which child life can provide support during these anticipated, or unexpected, events include memory-making activities, education, sibling support and bereavement services.
Some child life specialists may travel during their week to do school visits which help bring awareness of life-altering events in a child's life to their classmates and teachers. Other CCLSs prioritize time in their day to plan and implement special events throughout the year for patients and their families. The child life department also accepts donations from the community, sorts them and ensures patients and families can be impacted by the generous donations.
Alexandra Rothstein