About the Child Life program
The child life program offers comfort and coping tools to help your child or patient prepare and distract for an upcoming procedure through art, music and play. Support also includes understanding the emotions children and adolescents have when they are sick, or in circumstances of grief or death. Child life staff promote healthy methods of emotional expression, encouraging patients to channel their feelings through play, dialogue, arts, crafts, music and other forms of expression. Learn more about how our program works:
Play
Play is integral in helping children and teens understand and cope with their medical care. Medical play facilitated by a child life specialist can enhance a child's understanding of his medical care and encourage expression of thoughts and emotions. We support play by creating play areas throughout the hospital and materials at the bedside for creative outlets.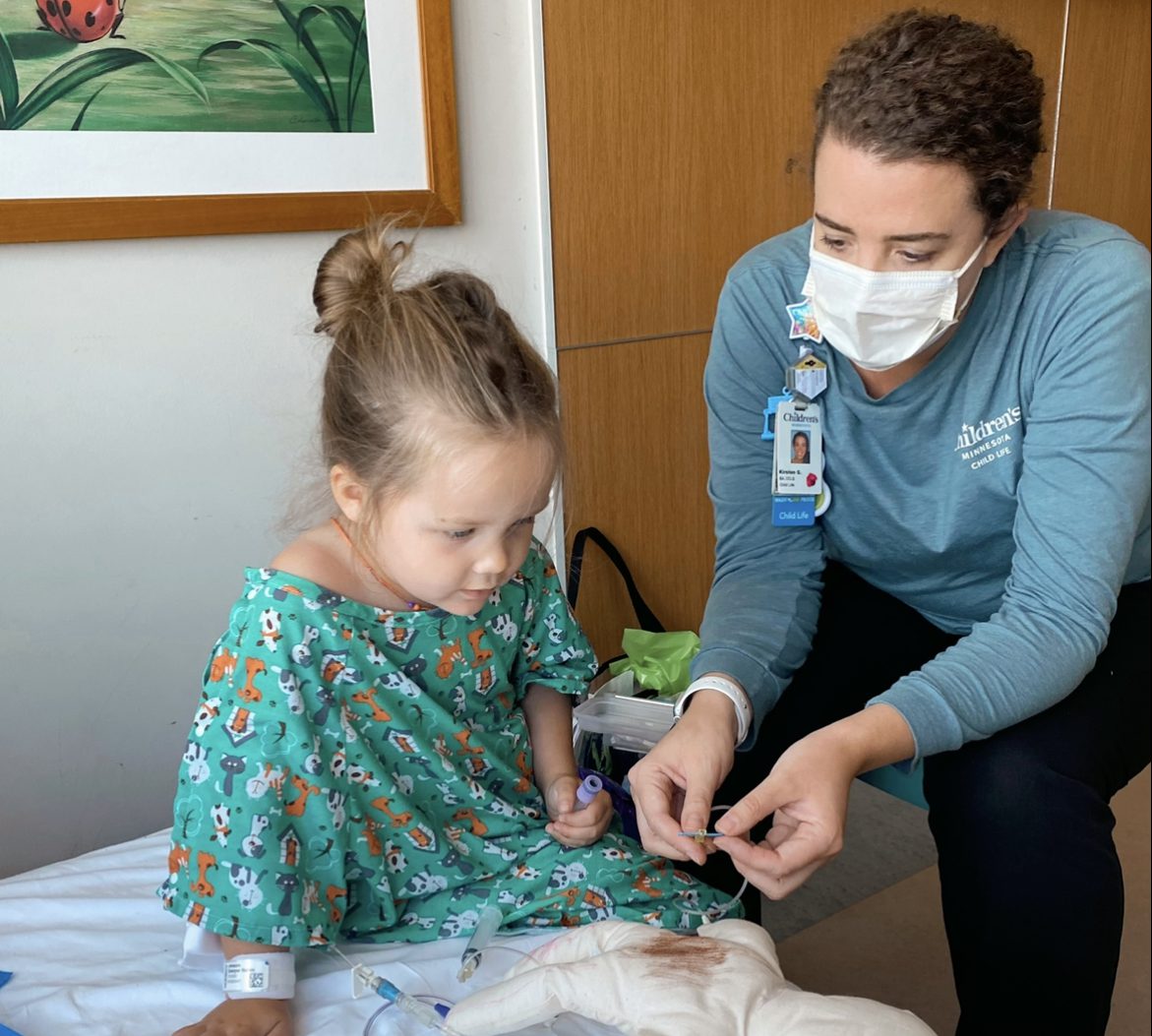 Preparation
Everyone handles new and unfamiliar situations better with information about what's going to happen. Children and adolescents are no different. Child life specialists prepare patients and their families, including siblings, for health care experiences. Some examples include:
Providing developmentally-appropriate information about what to expect.
Encouraging questions and the expression of emotions.
Developing trusting relationships with health care professionals.
Utilizing age appropriate, interactive education materials.
Support
Families are the most important source of support for children and adolescents. Child life staff partner closely with families throughout their health care experience to help identify techniques to manage pain and anxiety that are unique to their child or adolescent's strengths and interests. Age-appropriate distractions such as bubbles, light-and-sound-toys, tablets and mental imagery are used to re-focus attention during a stressful experience. Comfort positioning techniques are also used as part of Children's Comfort Promise.
You make possible
The most extraordinary health care