A request from the 2023 Twin Cities Pride Grand Marshal, Dr. Angela Kade Goepferd
Over the past year, transgender youth and their families have been under attack across the country, with attempts to limit transgender and gender diverse youth from using school bathrooms and facilities, keep them from playing on sports teams and ban their access to the specialized and life-saving health care they deserve. 
I am honored to be selected as the 2023 Grand Marshal for Twin Cities Pride, which should serve as a visible reminder to the young people of this community that they belong, and they deserve access to the health care they need to thrive. This is also a great opportunity to recognize and invest in the work of the Gender Health Program at Children's Minnesota to provide gender affirming health care. To celebrate, I am inviting you to support this critical work by making a donation to the Gender Health Program during the month of June.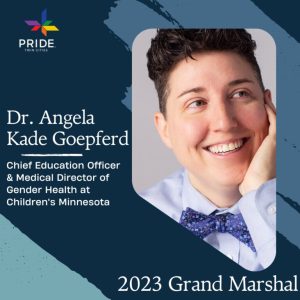 As the only exclusively pediatric, multispecialty team in the region that incorporates specialists in pediatrics, adolescent health, pediatric endocrinology, pediatric psychology and clinical social work, as well as support from colleagues in pediatrics and adolescent psychiatry and speech therapy, we are uniquely positioned to help support transgender and gender diverse young people and their families. As a result, demand is high, and wait times to access care and services are long. Last month, Gov. Walz signed into law the Trans Refuge Bill, protecting access to gender affirming care in Minnesota and making our state a safe haven for those from South Dakota, North Dakota, Iowa, Montana, Missouri and others to access health care that has been banned in their states.  
Access to care is so critical right now for the young people of our community and those beyond the borders of Minnesota, that investing in and expanding our ability to provide care can and will make a difference immediately in the lives of transgender youth and their families. Donations of any size will help kids and families access care when they need it from our interdisciplinary team of kid experts at Children's Minnesota.  
When transgender and gender diverse kids are seen, heard and believed, they do better. When we support kids to be who they are, we know they can grow up to be happy, healthy, safe and strong. All kids deserve to thrive and transgender and gender diverse kids are no exception. Join me today to show our patients and their families that we have a community cheering them on during Pride month and throughout the year!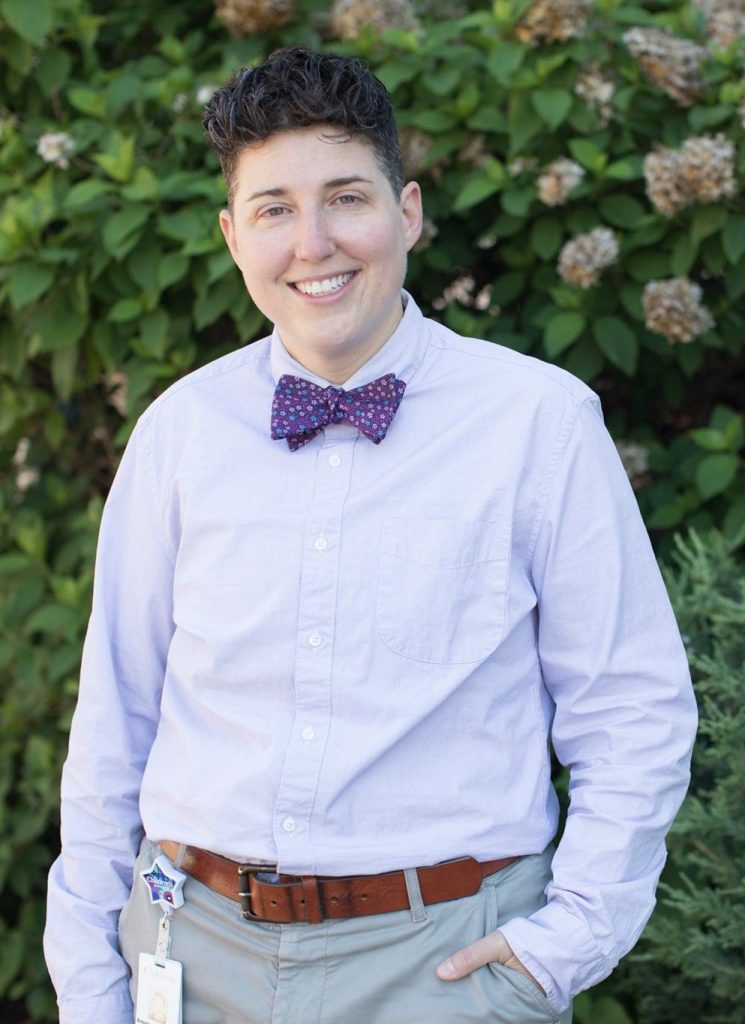 Dr. Angela Kade Goepferd, (they/she)
Chief education officer and medical director of the Gender Health program
Alexandra Rothstein