Children's Minnesota patient family participates in Family Advocacy Day
In June, a Children's Minnesota patient family traveled to Washington, D.C., to share their health journey with members of Congress and raise awareness about public policies that impact children's health. Alexa and her family were one of several families cared for at different children's hospitals across the country chosen to participate in the Children's Hospital Association's (CHA) Family Advocacy Day 2023.
Alexa was diagnosed with a sacrococcygeal teratoma (SCT) – a type of germ cell tumor – before she was born. Mom, Christie, and dad, Gus, got the news during an ultrasound at 19 weeks of pregnancy. The doctor referred them to the Midwest Fetal Care Center, a collaboration between Allina Health and Children's Minnesota. At 24 weeks of pregnancy, Christie had fetal surgery to remove as much of the tumor as possible. After Alexa was born, she had several surgeries in the first few weeks of her life and spent three months in the neonatal intensive care unit (NICU). Even though she was able to go home, she came back for additional surgeries and procedures.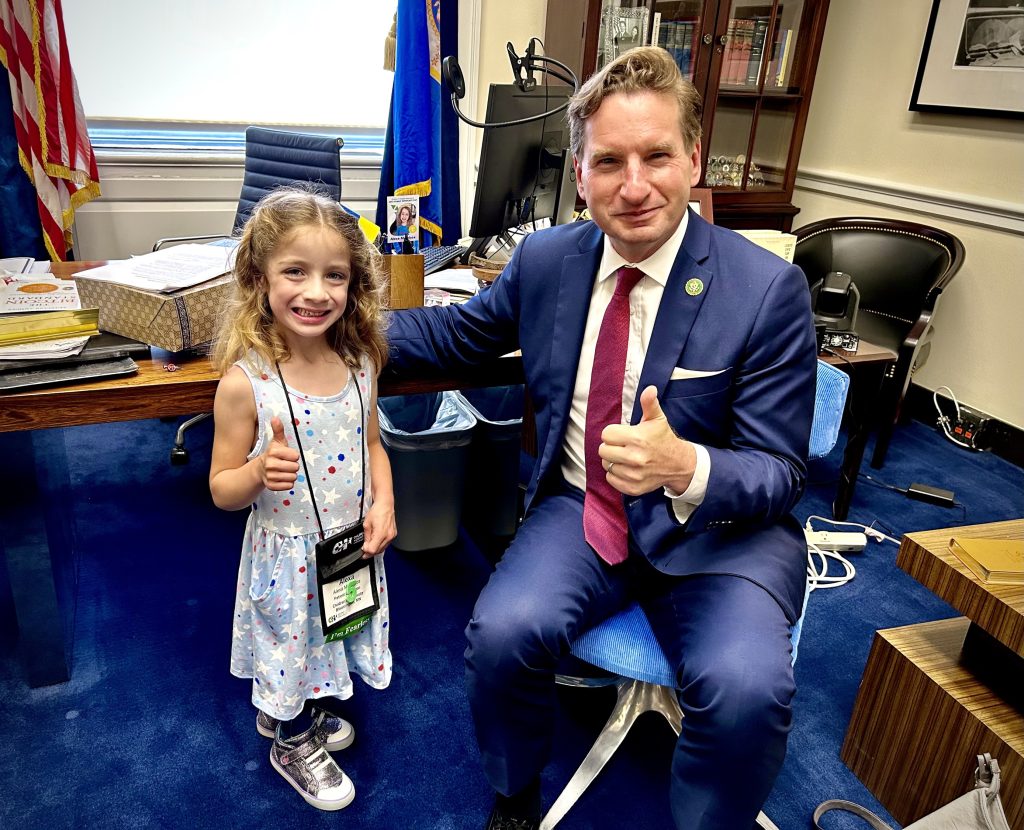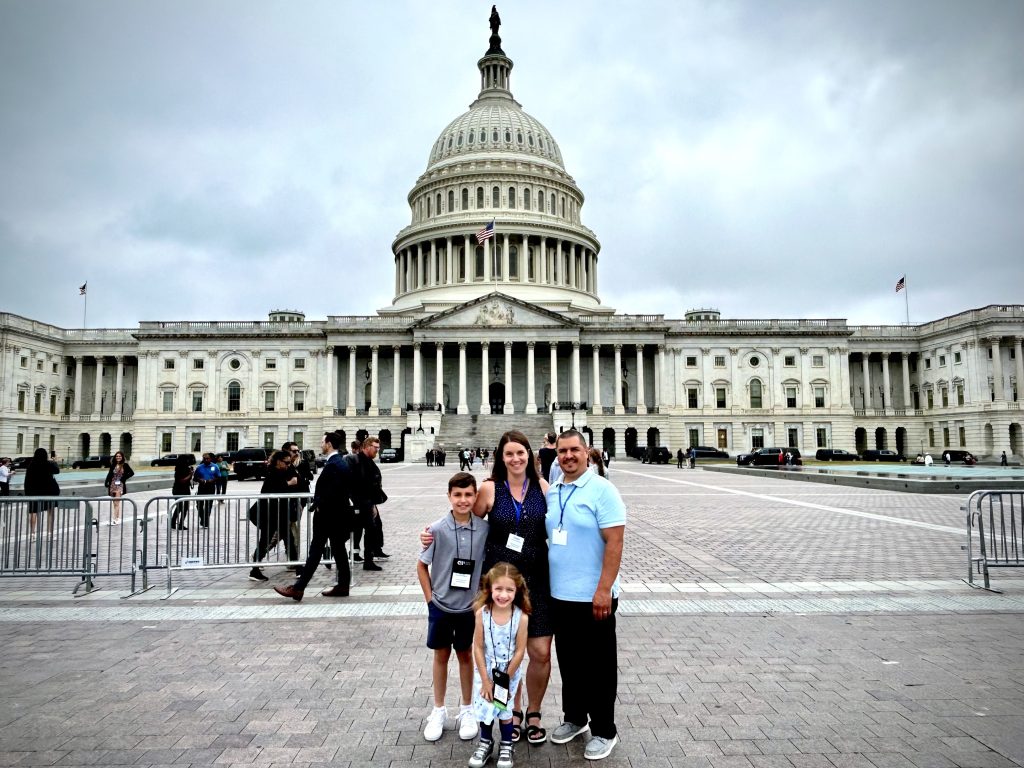 Alexa's family has private health insurance but were not aware of Tax Equity and Fiscal Responsibility Act (TEFRA) medical assistance coverage from the state of Minnesota during the first couple years of Alexa's medical journey. TEFRA, a federal program, provides a pathway to medical assistance for families of children with disabilities requiring high levels of support who do not qualify based on income alone. This meant the family had high out-of-pockets costs the first few years. The family's income was also lower due to Christie having to leave her job to care for Alexa. All that combined added significant financial stress.
During Family Advocacy Day, the family shared how important it is for families like theirs to be able to access TEFRA and made sure members of Congress knew that the Minnesota Legislature recently eliminated the TEFRA parental fee which will significantly expand access to care. They also advocated for funding that would allow children's hospitals to continue to train pediatric specialists like the ones who continue to care for Alexa.
Alexa and her family met with Rep. Dean Phillips, who represents them in Congress, as well as Rep. Ilhan Omar. They also met with staff from many other members of Minnesota's Congressional delegation including Sen. Amy Klobuchar, Sen. Tina Smith, Rep. Betty McCollum, Rep. Tom Emmer, Rep. Angie Craig and Rep. Brad Finstad.
Today, Alexa remains tumor free but still experiences daily challenges because of the teratoma. She wears orthotics on both legs but can walk despite dislocated hips and having a foot drop. She loves coloring and playing with animals. Christie is a member of the Family Advisory Council at Children's Minnesota. The council works with staff to promote and enhance patient- and family-centered care and to improve the family and patient experiences.
You can read more about the Mendoza's health journey on the CHA website.