Leftovers for Lunch
Last night's dinner was delicious, but what should you pack for lunch? These five recipes show you how to turn leftovers into lunch or to make a dinner that will pack well for lunch tomorrow. Four of the recipes can be eaten cold. The fifth — a soup — you'll want to serve warm by packing in a thermos.
Leftover roast beef gets sliced, wrapped, and drizzled with a spicy sauce to make a Roast Beef Wrap. Tuck in another food group — veggies — by adding a little sliced tomato and Romaine lettuce.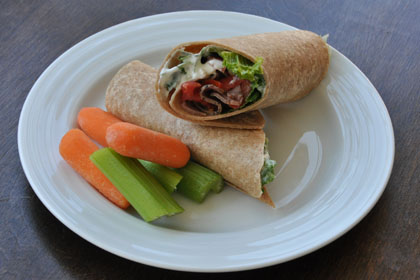 A frittata (say: frih-ta-ta) is a lot like an omelet or a quiche. This Pepper & Onion Frittata mixes eggs, veggies, and cheese. The mixture is first cooked in a pan, then broiled until it's brown and bubbly. Make this for dinner and pack a wedge for lunch.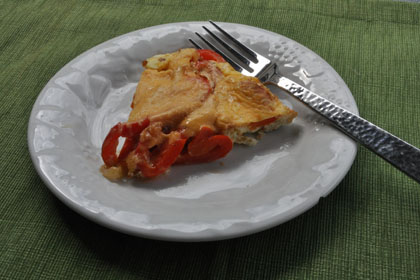 Whip up your own herb-flavored cream cheese for this Grilled Veggie Pita. You can use any leftover veggies you have on hand. Carrots, zucchini, and eggplant are especially good.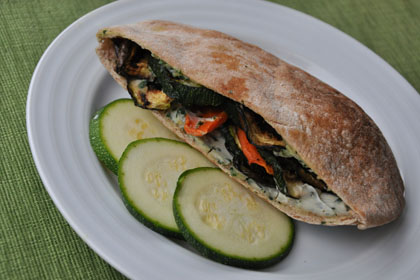 Transform last night's roasted chicken into Chicken Salad & Greens. Do you like celery, red onion, and raisins? All three go into the chicken salad that's served on top of Romaine lettuce.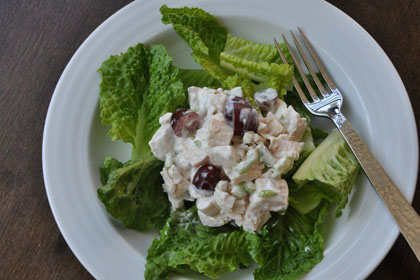 Italian Tomato Soup can be made for dinner and then packed for lunch. How? Have a grownup help warm up the soup in the morning and pack it in a thermos, which will keep it warm. Eat it with half a sandwich or a salad — yum!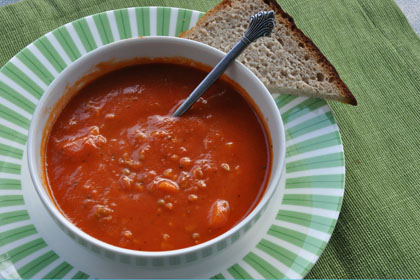 Note: All information is for educational purposes only. For specific medical advice, diagnoses, and treatment, consult your doctor.
© 1995-2023 KidsHealth ® All rights reserved. Images provided by iStock, Getty Images, Corbis, Veer, Science Photo Library, Science Source Images, Shutterstock, and Clipart.com