Midwest Fetal Care Center
In partnership with

Midwest Fetal Care Center combines years of experience for the diagnosis and treatment of complex fetal conditions. Our multidisciplinary team is dedicated to providing the most comprehensive care plans available while achieving excellent outcomes.
Our team of doctors, nurses and perinatal social workers coordinate all aspects of your care from diagnosis to postoperative recovery and long-term follow-up. It's this collaboration that allows us to create the very best care plan for your unique situation.
Saul Snowise, MD
Medical director
Maternal-fetal specialist
Lead fetal interventionist
Dr. Snowise is a board-certified maternal fetal medicine physician with subspecialty training in fetal surgery. As director of MWFCC, Dr. Snowise has clinical expertise in prenatal diagnosis and management of fetal anomalies, complicated twin pregnancies, and fetal intervention procedures. He performs both operative fetoscopy and open fetal surgery.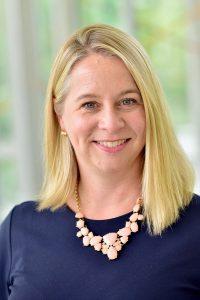 Lisa Howley, MD
Director of Fetal Cardiology
Pediatric and fetal cardiologist
Dr. Howley is a board-certified pediatric cardiologist with subspecialty training in pediatric and fetal echocardiography. Her expertise spans from prenatal cardiac diagnosis and management to cardiac monitoring during fetal surgery. In addition, Dr. Howley is a skilled cardiology educator and research investigator.
Joseph Lillegard, MD, PhD
Research Director
Pediatric Surgeon
Fetal Surgeon
Dr. Lillegard is a board-certified pediatric surgeon with subspecialty training in fetal surgery. His clinical expertise in open fetal repair of myelomeningocele, in utero tumor resections, and EXIT procedures. He is the MWFCC research director and actively involved in both single- and multi-center research studies.
James Fisher, MD
Assoc. research director
Pediatric surgeon
Fetal Surgeon
Dr. Fisher is a board-certified pediatric surgeon with subspecialty training in fetal surgery. His clinical expertise includes performing operative fetoscopy for Twin-Twin Transfusion Syndrome and open fetal surgery for open neural tube defects. In addition, Dr. fisher is involved in numerous fetal research studies.
Joseph Petronio, MD
Neurosurgeon
Dr. Petronio is a board-certified neurosurgeon with clinical expertise in caring for babies with suspected congenital malformations involving the brain and spine. He is an integral member of the MWFCC open fetal surgery team and leads the team during surgical closure of a neural tube defect.
Andrea Lampland, MD
Neonatologist
Neonatal Director
Dr. Andrea Lampland is a board-certified neonatologist with expertise in neonatal respiratory support, care of extremely preterm infants, neonatal transport and medical education. She has an extensive research background and continues to direct the research laboratory and neonatal research department.
A service of Abbott Northwestern Hospital