Award-Winning Cafeteria Recipes
If you like one of these recipes, recommend it to your school cafeteria! They can be made at home or they can be multiplied to make large amounts for use in a school cafeteria. All 10 recipes won a contest held by the U.S. Department of Agriculture and Let's Move, the national effort to help kids get healthier.
Chic' Penne
Weld School District in Greeley, Colorado, created Chic' Penne, a dish full of cheesy, chicken-y goodness. Whole-wheat pasta and broccoli pump up the nutrition and black pepper gives it a little kick.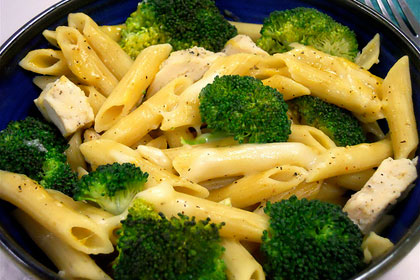 Porcupine Sliders
No, porcupine isn't one of the ingredients in Porcupine Sliders! These are actually turkey burgers created by the South Education Center Alternative School in Richfield, Minnesota.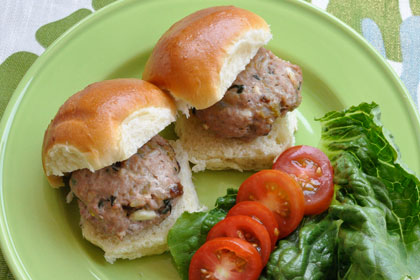 Lentils of the Southwest
What's not to love about lentils? Sweeney Elementary School in Santa Fe, New Mexico, came up with Lentils of the Southwest, a flavorful dish featuring onions, garlic, and spices.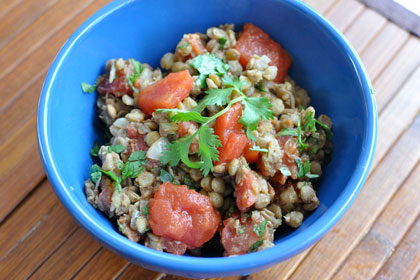 Mediterranean Quinoa Salad
Bellingham School District in Washington state might be far from the Mediterranean, but that didn't stop the recipe team from blending lemon, garlic, and feta cheese to create Mediterranean Quinoa Salad.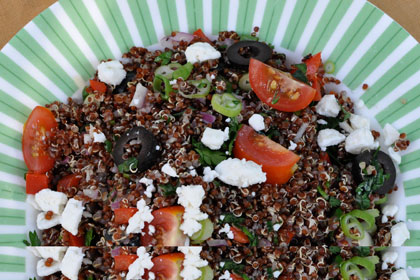 Crunchy Hawaiian Chicken Wrap
Mount Lebanon Elementary School in Pendleton, South Carolina, created a crunchy-spicy-sweet recipe with Hawaiian flair. Try their Crunchy Hawaiian Chicken Wraps!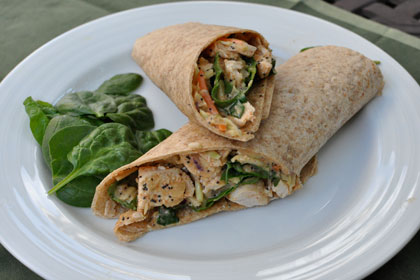 Central Valley Harvest Bake
Joshua Cowell School in Manteca, California, created Central Valley Harvest Bake, a side dish that features butternut squash grown in their home state. The recipe below feeds six people, but if your school cafeteria wants to make it, there's also a recipe that will feed 50. They'll need 10 pounds of squash!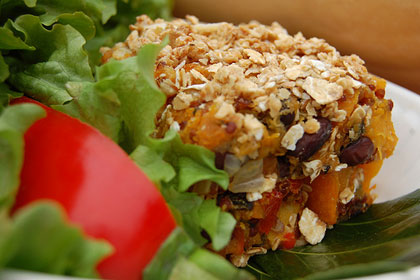 Tasty Tots
Move over tater tots, here come Tasty Tots. A team from Bellingham, Massachusetts, came up with this recipe, which was a hit with students. Would you believe the secret ingredient is chick peas?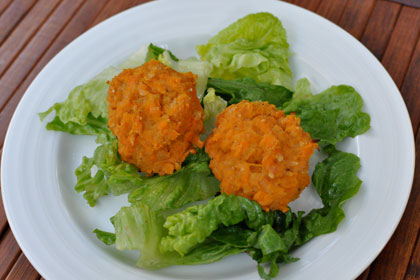 Confetti Soup
Burke Middle and High School in Charleston, South Carolina, created Confetti Soup, which they call "winter wonder soup."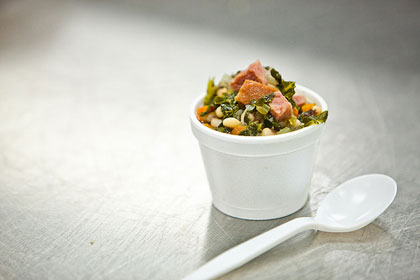 Stir-Fry Fajita Chicken
Kayenta United School District in Arizona combined Southwest flavors with an Asian technique — stir frying. A fajita usually comes with a tortillas, but this recipe for Stir-Fry Fajita Chicken serves it over rice, which you should prepare before starting this dish.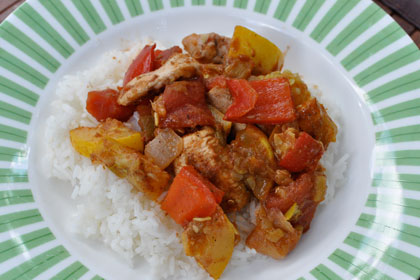 Tuscan Smoked Turkey & Bean Soup
Ira B. Jones Elementary School in Asheville, North Carolina, cooked up Tuscan Smoked Turkey & Bean Soup, a warm-you-up soup that blends smoky turkey with braised vegetables.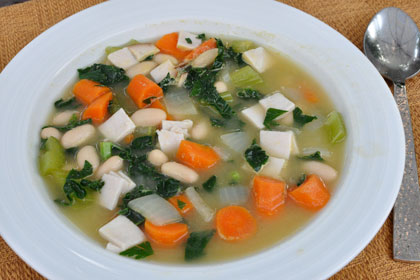 Note: All information is for educational purposes only. For specific medical advice, diagnoses, and treatment, consult your doctor.
© 1995-2023 KidsHealth ® All rights reserved. Images provided by iStock, Getty Images, Corbis, Veer, Science Photo Library, Science Source Images, Shutterstock, and Clipart.com