Head back to school safely and well-informed about COVID-19 prevention
As we get ready to start the new school year, many parents are already familiar with the extra steps involved to keep kids as safe as possible when it comes to COVID-19. However, amid concerns about an uptick in COVID-19 cases driven by the delta variant, we need to remain vigilant in our efforts and follow the latest recommendations from the experts.
Experts from the Centers for Disease Control and Prevention (CDC), Minnesota Department of Health (MDH) and the American Association of Pediatrics (AAP) agree: the goal for this school year is keep everyone safe and go back to school in-person.
Here's a helpful summary of the most important things you should know as you prepare your family to head back to school.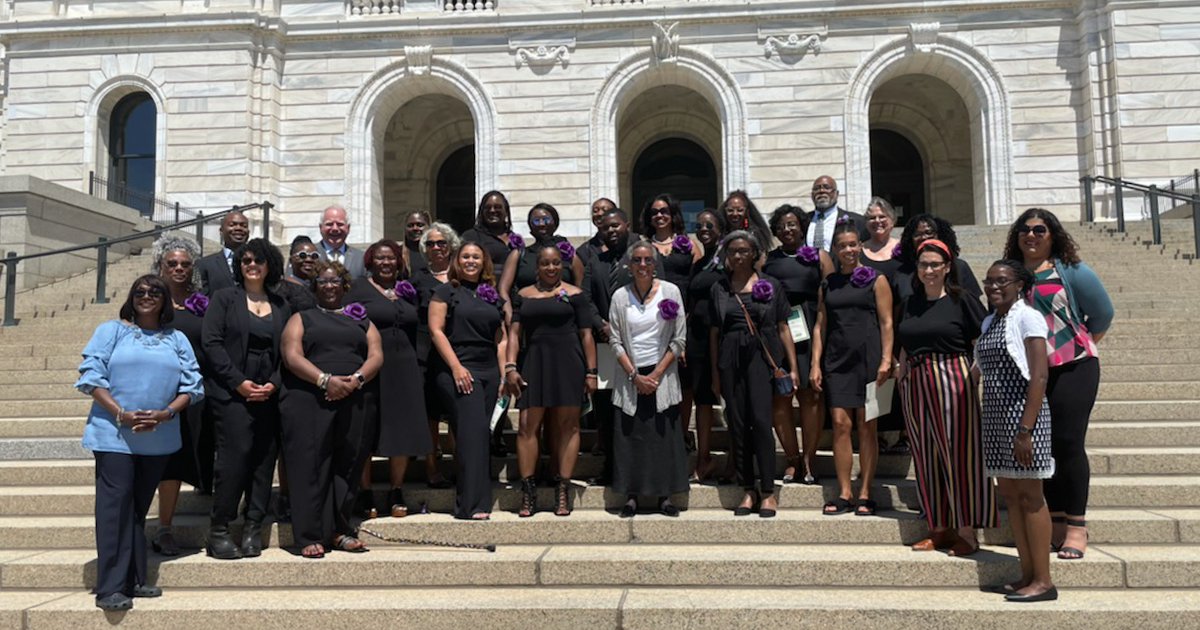 Universal indoor masking is recommended for all people in the school setting (ages 2 years and older), including teachers, staff, students and visitors to schools, regardless of vaccination status. (Mask-wearing exceptions remain for people who are medically or developmentally unable.)
In general, people do not need to wear masks when outdoors. However, masks are advised for people who are not fully vaccinated and in crowded outdoor settings or during activities that involve sustained close contact with other people who are not fully vaccinated.
Mask-wearing also protects those who cannot yet be vaccinated or who remain at higher risk because of immune-compromised status or other health conditions.
Vaccines for everyone who is eligible
All people ages 12 years and older should get vaccinated for COVID-19 before returning to in-person school, sports, or other activities to protect themselves and people around them who cannot get vaccinated.
Because children under 12 years of age are not yet eligible to be vaccinated and children age 12 to 15 are only recently eligible, there is an increased risk of COVID-19 transmission in school settings. People who are not fully vaccinated and returning to in-person school, sports or extracurricular activities (and their families) should get tested regularly for COVID-19.
Three more important reminders
Wash your hands. Everyone should practice good handwashing and respiratory etiquette (covering coughs and sneezes) to keep from getting and spreading infectious illnesses, including COVID-19.
Social distance. To reduce transmission risk in the school setting, CDC recommends maintaining 6 feet of physical distance between students and staff whenever feasible, and a minimum of 3 feet of physical distance in the classroom.
Have symptoms? Stay home! Staying home when sick with symptoms of COVID-19 or other cold and flu symptoms is essential to keep infectious diseases, such as influenza and COVID-19, out of the school setting. If you or your child exhibit any symptoms of COVID-19, contact your health care provider for testing and care.
In-person school is a priority
The benefits of in-person school outweigh the risks in almost all circumstances. Schools and school-supported programs are fundamental to child and adolescent development and well-being. When proper COVID-19 prevention measures are used – including masks, regular hand washing and social distancing – there are fairly low rates of in-school transmission.
Schools and school-supported programs provide our children and adolescents with academic instruction, social and emotional skills, safety, reliable nutrition, physical/occupational/speech therapy, mental health services, health services, and opportunities for physical activity, among other benefits. It is critical to do everything we can to keep kids safely and physically in school.
Watch for COVID-19 guidance updates
One of the biggest lessons we've all learned during the past year and a half is COVID-19 health recommendations will periodically change. We're committed to providing you with the most up-to-date health guidelines so you can keep your family safe and make the most of the school year ahead.
Tips for mask-wearing
Here are some helpful ideas for making mask-wearing a little easier for everyone:
Alexandra Rothstein