Care at Children's Minnesota during COVID-19
I think my child has COVID-19.
We urge you to stay home and call before coming to an emergency room or clinic, and know that we are ready to help if you do need to come in.
Testing
COVID-19 testing is available at all 12 primary care clinics for:
Children with or without symptoms, who can be swab tested based on the provider's recommendation at the office visit. Children with symptoms can receive results in an hour. Convenient options include walk-in COVID-19 testing at 6 clinics and drive-up testing in Minneapolis. Both of these options require a provider visit as part of the testing.
Children who had symptoms that resolved at least 14 days ago, who can get an antibody test (blood test). Schedule an in-person or virtual care visit with a provider first to confirm your child's need for testing.
CDC COVID-19 symptoms
Loss of sense of taste or smell.
Scratchy throat.
Body aches.
Headaches.
Cough.
Fever.
My child needs emergency, primary, or other care.
Our pediatricians urge families to not wait to get care like critical vaccinations and treatment for injuries. Families may be worried about bringing their children to a hospital or clinic to receive care. But we want you to know that we're here for you and have taken many extra steps so we can safely care for your child, including virtual care options.
Emergency rooms
Our emergency rooms are open and safe to come to. Do not delay emergency care, since doing so can be dangerous.
Walk-in / Urgent care
We offer walk-ins for ill visits and COVID-19 testing for children at some locations. Please limit who comes with your child.
Vaccinations
We urge you to keep current on your child's immunizations and well-child check-ups.
Well-child check-ups
You can still bring your child in for well-child check-ups, which are essential to the growth and development of children.
Behavioral health
Virtual visits are available for many appointments, and in-person visits are available for other urgent care.
What is Children's Minnesota doing to keep families safe?
At Children's Minnesota, we have taken additional precautions to prevent the spread of diseases like COVID-19 (coronavirus) within our locations, and within the community. Children's Minnesota is committed to caring for all children in the community, as well as to ensuring the safety and well-being of patients, families, staff and guests.
"
Quote: If your child needs to come to Children's Minnesota, we're here for you and we'll keep you safe."
– Marc Gorelick, CEO of Children's Minnesota
Visiting standards during COVID-19
Two consistent parents/legal guardians may be present at the bedside during a patient's hospital stay. No other visitors will be permitted, including siblings. Two parents/legal guardians are also allowed to come with children to primary care and specialty clinic visits, and to same-day procedures, such as surgery. Parents/legal guardians must be well and will be screened for symptoms of illness daily, and must wear a mask.
Hospital amenities during COVID-19
Amenities such as cafeterias and group spaces have also changed during COVID-19.
Clinic visitor standards
When bringing your child into the clinic, up to two parents or guardians are allowed to accompany them. Everyone over the age of 2 must wear a mask while in the clinic.
Safety measures we're taking
Enhanced sanitization including surface cleaning, processing fresh air through UV light, rapidly expelling air with potential droplets, and disinfecting rooms with UV light
Providing virtual care visits to keep families home, and using "telebuddies" to let doctors visit with hospital patients remotely
Following PPE best practices, including universal masking for all staff and face shields for all patient-facing staff
All staff self-screening before coming to work and being screened on-site, and many non-clinical staff working from home
COVID-19 information from our pediatric experts
FAQs
Coronavirus, or COVID-19, is an illness that looks similar to common respiratory diseases like the common cold, influenza or pneumonia. Experts believe the virus spreads person-to-person through close contact. It can also spread through surfaces, especially if a person touches something with the virus on it then touches their mouth, nose or eyes before washing their hands.
Most people with COVID-19, including children, do not have serious problems. After seeing a doctor, most get better with rest and fluids. People who are very ill get care in a hospital with breathing help, IV fluids and other treatments.
Children can get COVID-19 but generally experience milder symptoms than adults do. Their symptoms are more like the common cold.
While experts do not yet fully understand the relationship, they currently believe that the virus may cause a rare inflammatory response in a child's body, resulting in what is being called Multisystem Inflammatory Syndrome in Children (MIS-C). Read more about MIS-C.
Caring for kids with preexisting conditions can be extra stressful during the time of COVID-19. Experts from our clinics that specialize in the care of kids with various conditions have compiled resources for your family during this difficult time:
Wash your hands with soap and water often.
Avoid touching your face.
Stay home when you are sick and avoid others who are sick.
Clean surfaces in your home with usual household cleaners and disinfectants.
Social distancing is important. Try and stand 6 feet away from others, do not shake hands and avoid crowds.
Handwashing 101 – good vs. bad techniques
Tips to prevent the spread of COVID-19
Handwashing 101 – soap vs. sanitizer
News and articles from Children's Minnesota experts
Support our work
Children's Minnesota needs your philanthropic support more than ever.
Please consider donating to Children's Minnesota's Urgent Needs fund. This allows us to place philanthropic support where it's needed most, as soon as we receive the funds. Some examples of how we are using funds right now:
Supplies to keep our patients and staff safe and healthy.
Technological support for services like virtual care to allow patients to heal from the safety of their own homes.
Financial support for families who have a child with health needs but are also facing the reality of being out of work due to the virus.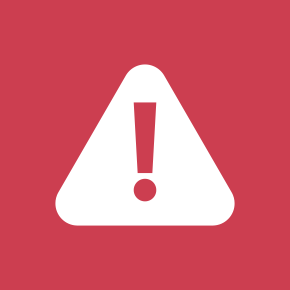 Give Now
to immediately support the most urgent needs at Children's Minnesota.