Matthew John Pafko tribute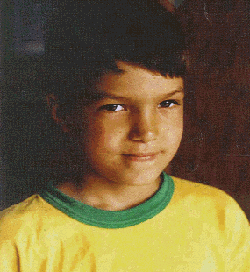 In Loving Memory of Matthew John Pafko
Date of Birth: Jan 24, 1993
Date of Death: July 20, 2009
This is Matthew's story.
Matthew was 16 years old when he passed away from progressed, recurrent medulloblastoma (brain and spinal cancer). www.caringbridge.org/visit/matthewpafko
Matthew raised nearly $7,000 for Sharing and Caring Hands. This is a Minneapolis homeless shelter run by Mary Jo Copeland. We sold green (favorite color) silicone bracelets that said "Matthew's Way".
Matthew played Blaine football, soccer and baseball.
Loving and missing Matthew tremendously this holiday season are parents Jay and Debora, siblings Andrew (22), Jessica (21), Alexandra (20), Ashley (14) and Jason (12). Matthew's last words were "Ohh, I feel horrible. Don't leave me. I love you the most!"