Noah Johnson tribute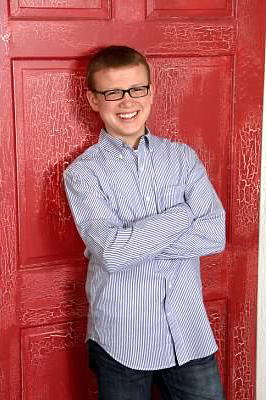 Noah came into this world sooner than we expected. He was born about ten days before his due date. He was ready to meet the world and take it on. He was so curious and active. As a baby he loved his baby swing and he always had to have some noise along with the movement.
As a toddler, Noah was a typical little boy. He loved getting into kitchen cupboards and rearranging everything. He would not stop exploring until his body just had to rest. Sleep was not a favorite past time for Noah, but sometimes he could not fight it no matter where he was, like in his high chair during dinner.
Pre-teen years found Noah hanging out with friends in the neighborhood. Many games of baseball and kickball were played in our front yard. He loved to be outside even when his friends were inside playing video games.
Bowling became a favorite sport for Noah as he grew into his teen years. Countless hours were spent at the local bowling alley. After he got his driver's license, he would meet his friends at the local fast food restaurants or go out for half-price appetizers. Even as Noah got older, he continued to be on the move and would not stop until his body just had to rest. Many naps were spent on the bathroom rug before or after his shower.
Noah accepted Jesus as his savior and started volunteering at our church. He looked forward to spending time there with the adults making dinner on Wednesday nights. Noah made a big impact on so many people — young and old.
Noah always had a big smile. He had funny one-liners he wanted to try out on girls. "Do you work at Little Caesars because you're hot and I'm ready?!" He loved making people laugh — even his teachers at school.
Noah's bedtime ritual was always the same — no matter how old he was. There were lots of hugs and "I love you" was said multiple times. That is what we miss the most along with his big smile.
Noah had such a sensitive and caring heart. He had a hard time living in this cruel world. Depression and anxiety filled much of his life. Many hours of therapy and several attempts with various medications could not take away his pain. Our unending love and support could not take away his pain. Only Jesus could take away his pain. Noah is "happy, happy, happy" and at home with Jesus now. A piece of our heart is with Jesus, too. We are attempting to put the rest of the pieces of our lives together moment by moment. We find our peace knowing that Noah is now at peace. We love you and miss you like crazy, Noah!