Children's Minnesota announces Sam Githinji as Chief Information Security Officer
MINNEAPOLIS/ST. PAUL (Dec. 21, 2021) – Children's Minnesota is pleased to announce Sam Githinji has accepted the role of chief information security officer (CISO). As CISO, Sam will be responsible for ensuring Children's Minnesota has the processes and procedures in place to protect patient, employee and business information. Sam has successfully led this function on an interim basis since March 2021, and is transitioning to this permanent role, effective Dec. 25, 2021.
"I'm delighted that Sam has accepted this position. An effective information security function is more critical than ever as many health systems are facing an increased risk of ransomware and other attacks," said Maria Christu, chief legal officer, senior vice president of Advocacy and Health Policy at Children's Minnesota. "I am confident in Sam, and the talented information security team he leads, to perform this work for Children's Minnesota.
Sam has over 18 years of experience in the information technology and security fields, including 14 years in leadership roles. Sam joined Children's Minnesota in October 2017 as manager of information security and compliance.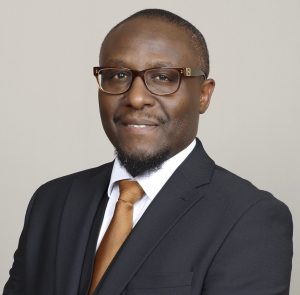 Nick Petersen