We are Children's Minnesota

Annual Report 2021
We're putting the pieces in place that will position us as every family's essential partner in raising healthier children for years to come."
Marc H. Gorelick, MD, MSCE
President and Chief Executive Officer
Children's Minnesota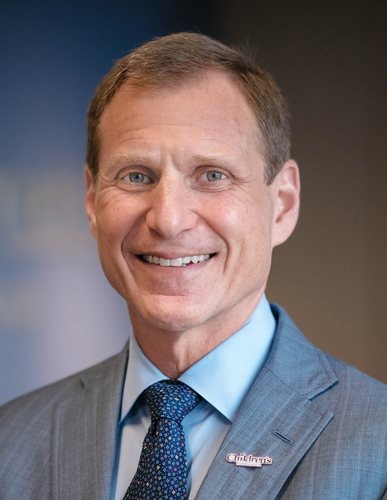 Numbers and news
The numbers we're reporting for 2021 tell a story about the impact Children's Minnesota has on the community. From patient visits to surgeries completed to volunteer hours, these stats underscore the power of a dedicated team working with, and for, our patient families.
*doesn't include primary care patients
20,525
Surgical procedures
75,905
Emergency Department visits
One of the largest freestanding pediatric health systems in the United States, Children's Minnesota has two hospitals, nine primary care clinics, six rehabilitation sites and nine specialty care sites.
391,098
Outpatient clinic visits
12,814
Hours of volunteer service
The following services would not be provided without the generosity of donors:
4,023
families served by the amenities cart
9,503
books/magazines gifted to patients
29,502
meal vouchers distributed
448,790
Child life encounters
3,400
PAWH pet therapy encounters
1,458
Star Studio calls from patient rooms
We care for kids from across the upper Midwest, drawing patients from not just Minnesota but also Wisconsin, Iowa, North Dakota, South Dakota and beyond.
Children's Minnesota patients by county
93,971-234,929
46,986-93,970
4,699-46,985
470-4,698
3-469
No patient encounters
Contributions to community benefit*
In millions
Unreimbursed costs of serving Medicaid patients
$111.2
Subsidized health programs
$21.6
Community health improvement services
$12.5
Health professions education
$5.0
Research
$3.8
Charitable patient care
$0.9
Total community benefit
$155
*These figures are from 2020; 2021 figures will be reported in the 2022 annual report
Heart transplant certification
In 2021, Children's Minnesota received certification for its newly launched heart transplant program. Specifically, the Center for Medicare and Medicaid Services (CMS) certified the Heart Failure and Heart Transplant program, which is among the most comprehensive pediatric cardiology services provider in the region. The program originally launched in 2018, and the first heart transplant surgery at Children's Minnesota was performed later that year. Since then, surgeons have successfully completed six transplants. As part of the program, Children's Minnesota also began offering ventricular assist device (VAD) therapies as a bridge-to-transplant for kids waiting for a donor heart.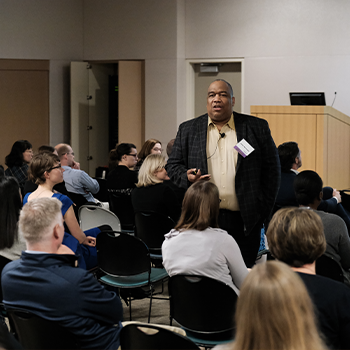 Record-breaking preemie
The neonatal care units of Children's Minnesota welcome the tiniest babies. Like Richard: Born at just 21 weeks' gestation and weighing less than 12 ounces — roughly the weight of a soup can — the Wisconsin preemie spent more than six months in our Minneapolis NICU, which provides Level IV (the highest distinction) care. After he reached his first birthday, Richard was recognized by the Guinness Book of World Records as the most premature baby to survive (a record he now shares with a child born in Georgia). Today he is home and thriving, a normal toddler who loves to climb, play and explore.
Cancer care for teens and young adults
Adolescents and young adults (AYA) fighting cancer have distinct needs — and research shows that tailoring care to those needs can significantly improve outcomes. That's why Children's Minnesota invests in its AYA cancer program, providing specialized treatments, research initiatives and hospital spaces designed for teens and young adults. The multidisciplinary care team supports patients with not only medical expertise but also age-specific emotional and social support along the journey. Programs like these help Children's Minnesota deliver some of the best outcomes among leading U.S. children's hospitals treating patients with cancer and blood disorders.
Xenia's partner in complex care
When it comes to neurosurgery, pediatric specialization matters. Children with conditions like epilepsy or brain tumors need experts in the complexities of those still-developing brains. For three-year-old Xenia, the neurosurgery team at Children's Minnesota has been a lifelong partner — through several surgeries, unexpected complications and a search for answers. "All in all, we have a kid who's thriving," says mom Joy. "We don't love that we have a neurosurgeon in our lives, but if we have to have one, we are so, so grateful for the team at Children's Minnesota."
Award-winning pediatric care
In 2021, U.S. News & World Report once again recognized Children's Minnesota for nationally ranked excellence in pulmonology and lung surgery, diabetes and endocrinology, and nephrology. Children's Minnesota held the status of LGBTQ Health Care Equality Top Performer in the Human Rights Campaign Foundation's Healthcare Equality Index, and also carried the distinctions as a Level I pediatric trauma center and Level I children's surgery center. Local honors included the recognition of nearly 200 Children's Minnesota physicians as Top Doctors by Mpls. St.Paul Magazine.
Brinley
Neurology
Four-year-old Brinley has cerebral palsy, a condition that affects her ability to control her muscles, movements and balance. She's adapting, and learning to live more independently, with the help of a unique physical therapy program at Children's Minnesota called constraint-induced movement therapy (CIMT). How it works: a constraint, typically a cast, is put on her stronger arm and hand to limit movement during treatment; this encourages movement of the weaker side of her body. Brinley also receives therapy through the gait clinic, a program that helps children with mobility issues walk more easily.
Jagger
Neonatology
Every birth is a big deal — but Jagger's was especially dramatic. Diagnosed in utero with a large tumor growing out of his mouth that threatened to block his airway, he would need surgery immediately at birth. Jagger was born via an EXIT procedure, in which his head and arms were delivered while the rest of his body remained attached to his mom's placenta and the largest portion of the tumor was removed. This allowed the baby to get the oxygen and nutrients he needed to survive the critical operation. Now a year old, Jagger is home and doing great, receiving special follow-up care to make sure nothing keeps him from enjoying a healthy childhood.
Raelen
Cancer and blood disorders
Raelen lives with sickle cell disease, a painful condition that primarily affects people of African descent. She receives care at the nationally recognized sickle cell program at Children's Minnesota, which provides patients with a full team of caregivers, from pulmonologists to social workers to massage therapists. Genuinely grateful for the specialized, compassionate care she receives, Raelen says, "I feel validated because they truly understand it or they try to understand it and not push me to the side. I love Children's Minnesota. I am gonna be so sad the day that I have my last appointment."
Watch Raelen's story
Anders
Cardiovascular
Anders was born with a congenital heart defect called pulmonary stenosis, a condition that eventually requires open-heart surgery. When that time finally came, Anders was a teenager — and a cutting-edge alternative had just been approved by the FDA: the Harmony implant, a non-surgical heart valve that improves blood flow to the lungs without the burden and risk associated with major surgery. In December 2021, Anders was the youngest person in Minnesota to receive the device. It was implanted on a Wednesday and he went home the next day; the following week he was back to school and sports with no complications.
Donor listing
As a charitable organization, Children's Minnesota relies on financial donations to help us improve kids' health and enhance the patient care experience. Many thanks to all donors for their passion and commitment to helping us provide the very best for kids.
Because of donors, no child is turned away, regardless of a family's ability to pay and we are able to provide the family-centered, specialized clinical care that makes us The Kid Experts. Thank you!"
Jennifer L. Soderholm
SVP and Chief Development Officer
President, Children's Minnesota Foundation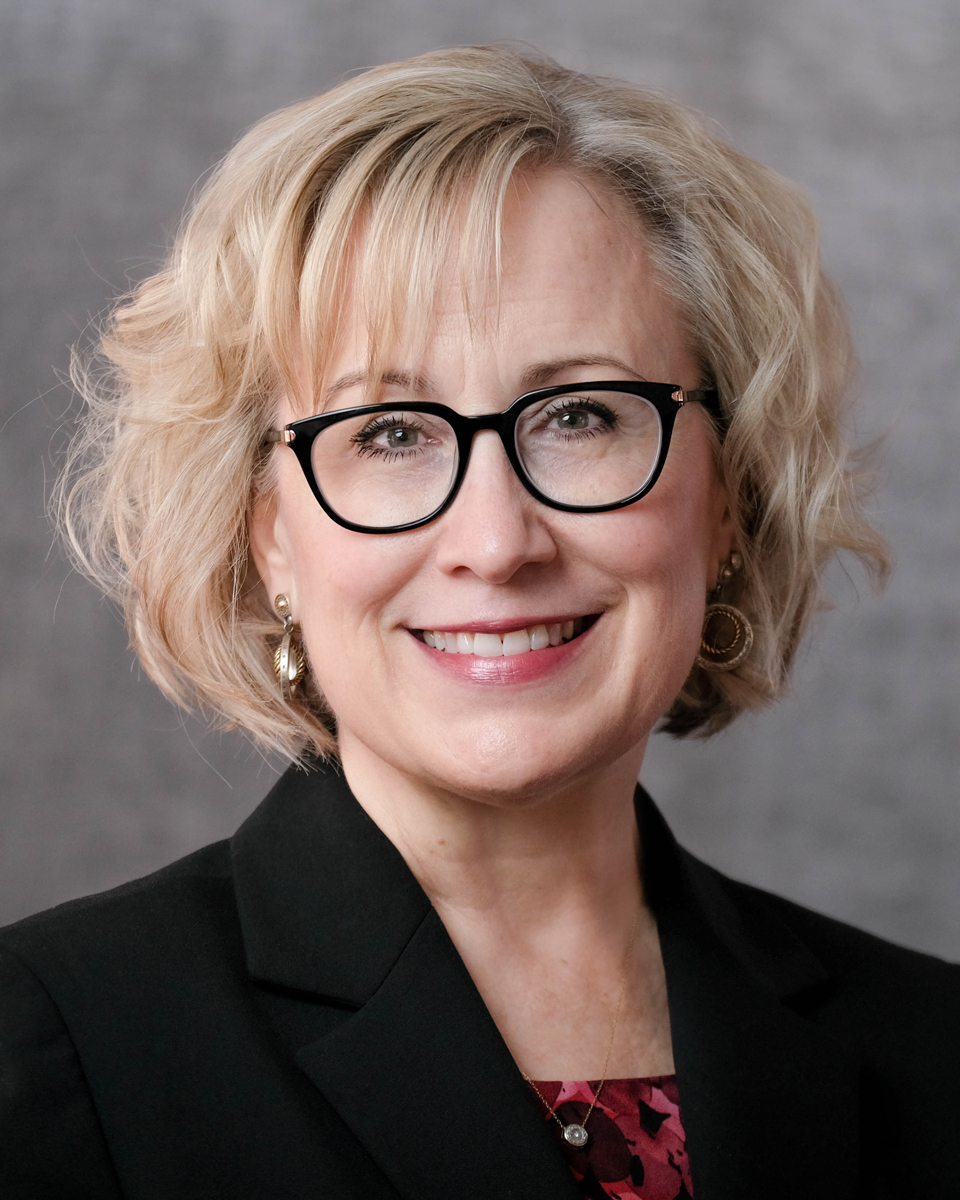 The lists below recognize our donors from 2021 and highlight just a few of the thousands of generous contributors who show their support each year.
+ Cumulative Lifetime Giving Donors
+ Circles of Giving Donors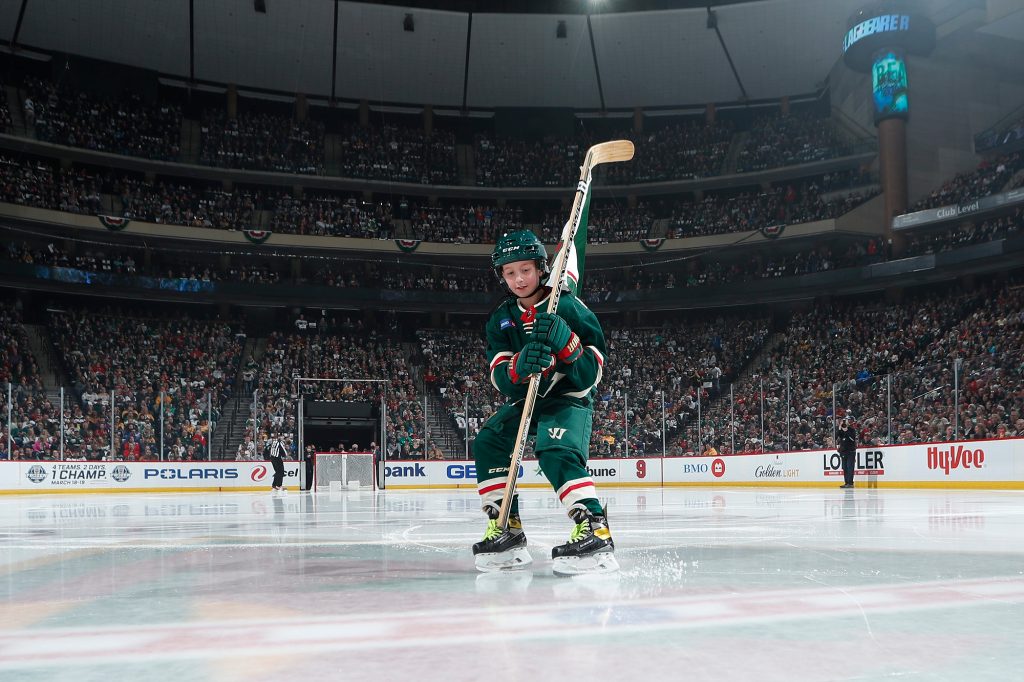 Minnesota Wild: a source of strength for patients and families
The Minnesota Wild supports Children's Minnesota in many ways, from hospital visits and exciting game experiences for patients, to advocacy and fundraising and awareness campaigns. Wild About Children, the annual signature fundraising event of the Minnesota Wild Foundation, rallies Wild fans, inspires patients and supports frontline heroes. In 2021 Wild About Children benefited the cancer and blood disorders program at Children's Minnesota.
The Minnesota Wild Foundation exists to support the game of hockey and improve the lives of families in the State of Hockey. With generous support from Wild players, corporate sponsors, fans and donors, the Minnesota Wild Foundation is committed to supporting pediatric medical causes. Since 2003, Wild About Children has raised more than $2.5 million for charity, with more than $1.6 million benefiting Children's Minnesota.
"We've been partners for 20 years," said Rachel Schuldt, executive director of Minnesota Wild Foundation. "The Children's Minnesota St. Paul hospital is just a few blocks from the arena. So when the club formed, our leadership always planned to partner and give back to the community in this way. Before we even had players with the club, we were with Children's Minnesota."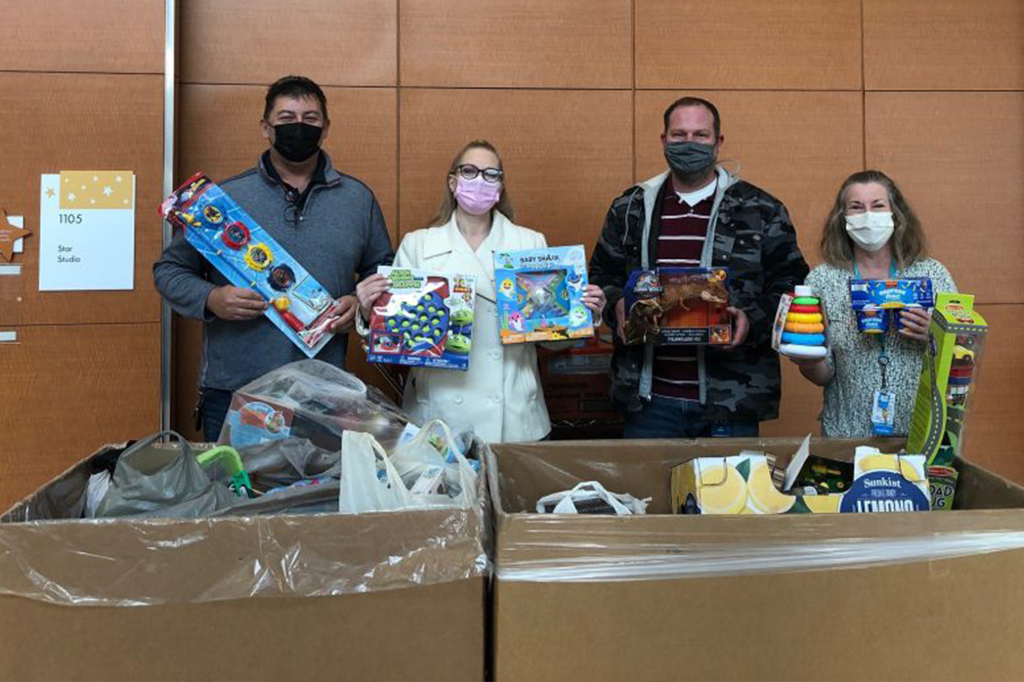 CoBank supports telehealth lifeline for newborns
CoBank's funding of telehealth increases access to Children's Minnesota physicians and specialists, and helps ensure that babies in the region receive the right care, at the right place, at the right time. Physicians across the region are able to access vital health care expertise through videoconferencing, remote monitoring and electronic consultations with Children's Minnesota neonatal specialists. This expands the reach of our kid experts and ensures that even more babies receive care closer to home.
CoBank's commitment brings answers and peace of mind to families and helps Children's Minnesota fulfill one of its chief commitments: that all kids deserve top-quality pediatric care, no matter where they live. The convenience, ease of use and access to telehealth has been so successful that Children's Minnesota will continue to offer robust telemedicine capabilities as part of its regular services, long after the pandemic recedes. Telemedicine allows pediatric specialists to identify health complications earlier and to create more effective treatment plans. It drastically reduces the significant barriers rural patients encounter when they need to access high-quality care, by alleviating challenges related to transportation, access, scheduling and inclement weather.
An additional commitment to Children's Minnesota comes directly from CoBank employees, who give their time and treasure with monthly donations to support the families we serve in the hospitals.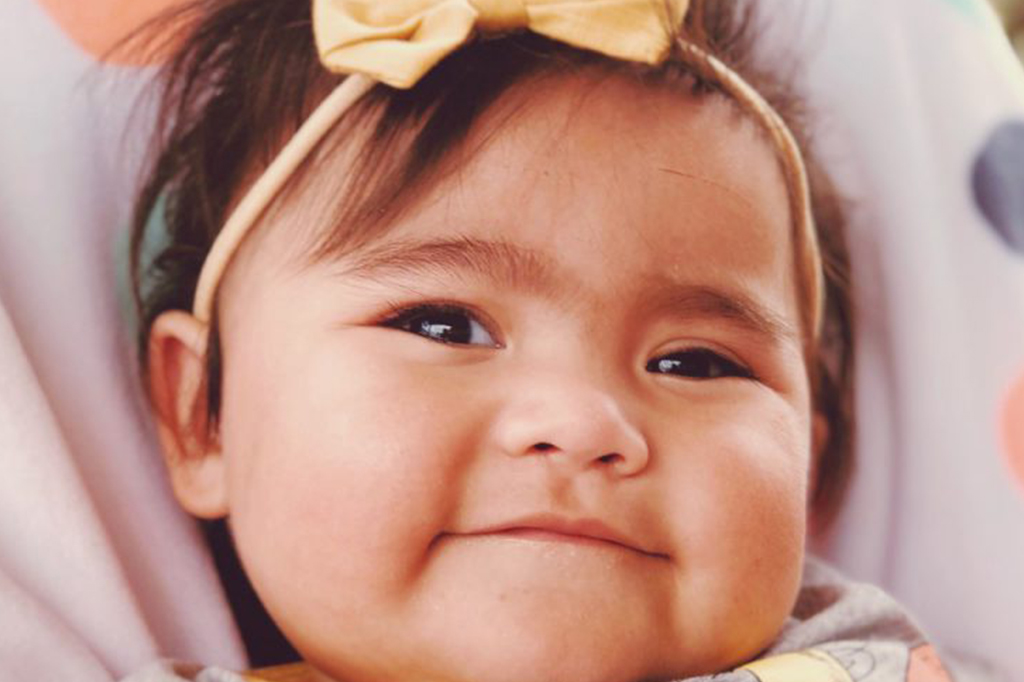 A gift of gratitude from the Peters family
When John and Kelly Peters adopted a beautiful baby girl, their hearts were full. But their daughter Nora started to miss milestones. Unexplained spasms followed. Their search for answers eventually led them to Children's Minnesota, where neurologists diagnosed Nora with lissencephaly, a rare and terminal brain disorder. During their stays in the pediatric ICU at Children's Minnesota, her parents say her caregivers became a second family.
Nora passed away peacefully in her parents' arms in January 2021. To honor her memory, John and Kelly Peters made a generous gift to the pain, palliative care and integrative medicine program and the pediatric ICU at Children's Minnesota. "It's our hope that our gift will give a sense of comfort to other families that sit in the same room where we sat," explained Kelly. "Our sweet girl filled our hearts with a unique kind of love, the kind of love that one hopes to feel in a lifetime."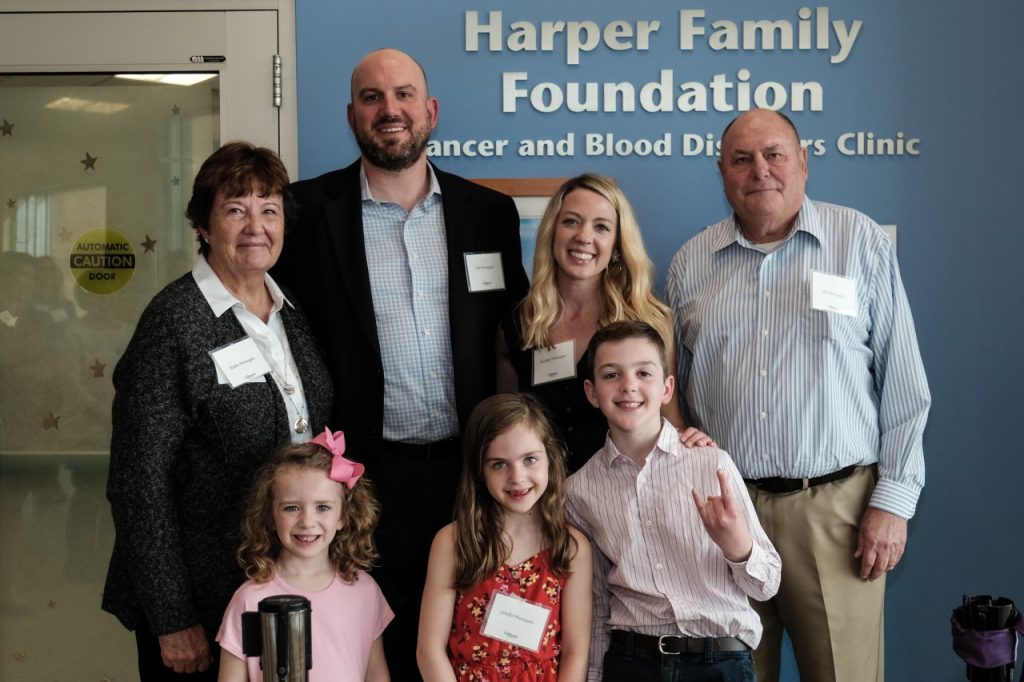 Harper Family Foundation endows a chair in cancer and blood disorders
In 2021 the Harper Family Foundation made the second of two transformational gifts to the cancer and blood disorders program at Children's Minnesota. This new commitment establishes an endowed chair with a focus on advancing novel therapies.
"During our son's journey with cancer, our family had a front-row seat to the lifesaving work Children's Minnesota does on a daily basis," explained Jeff Wenngatz, whose son Alex has fought cancer twice. Alex's care inspired them to support other kids and families going through a similar experience. "We wanted to ensure that as many of these kids as possible can get back to living their best lives," added Alex's mom Lindsey. "The Harper Family Foundation is thrilled to support the amazing research being done by the oncology team at Children's Minnesota, which will help kids like Alex by providing the latest therapies and advancements in pediatric oncology."
Top corporate donors of 2021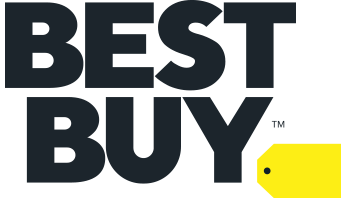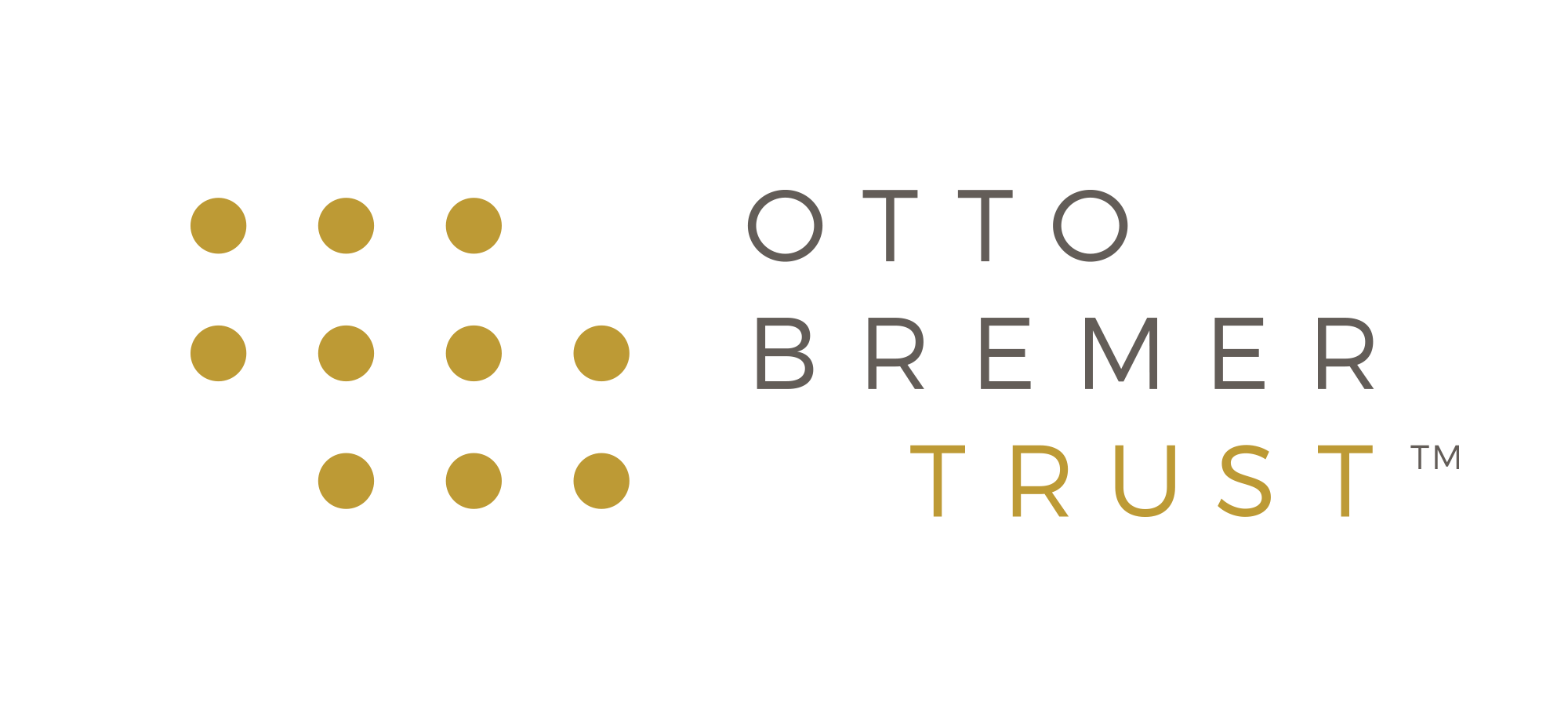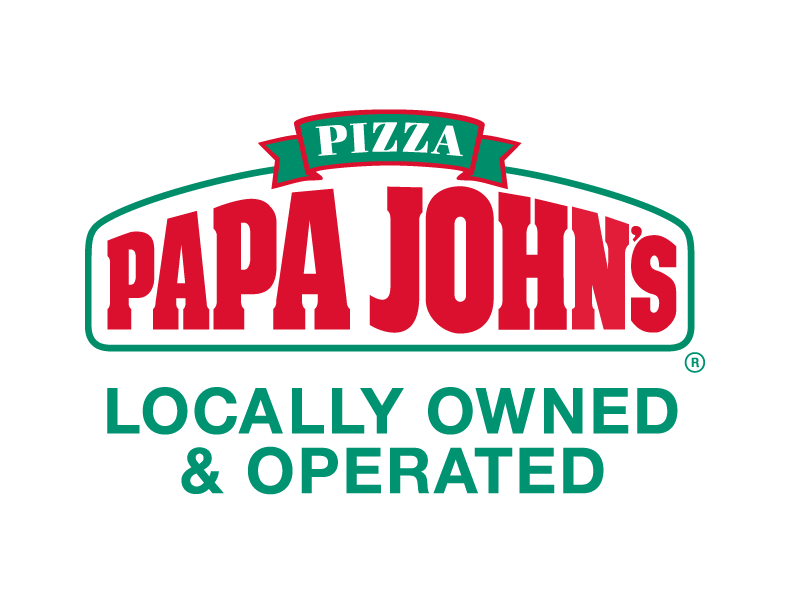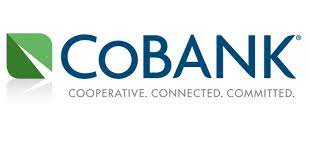 Support Children's Minnesota
Give Now
Help us raise 'em up. Children's Minnesota is building a better future for all kids — but we can't do it without you. Please give today. So every child can reach their best health.