CAREER GUIDES: MEDICAL LAB
Medical lab technician pathways and careers
A medical lab technician career is a rewarding and attainable option with lots of projected job openings in the next ten years. If you are wondering how much does a lab tech make or what the best advancement opportunities are, you're in the right place.
What Does it Take to Become a Medical Laboratory Technician?

How to Become a Medical Lab Tech

Job Outlook for Medical Lab Technicians

How Much Does a Medical Lab Tech Make?

Lab Technician Requirements

Opportunities for Advancement Beyond Lab Tech

MLT Jobs at Children's Minnesota
Medical lab techs collect medical samples such as blood or tissue and run diagnostic tests on them. If you have ever had to get blood drawn, then you have likely interacted with a medical lab technician. They are an essential part of the health care team, working closely with doctors, nurses, and patients.
In this guide, we will answer vital questions about a medical lab technician career including 'Are lab technicians in demand?' and 'How much does a medical laboratory technician make?'
What Does it Take to Become a Medical Laboratory Technician?
Working as a medical laboratory technician means interacting with patients every day. Job duties include drawing and labeling blood samples, using lab equipment to analyze samples, and interpreting test results in a way patients can understand. 
Entry-level laboratory assistants often focus more on collecting samples than analyzing them. More advanced analysis and diagnosis is often the job of more advanced technicians or technologists. As a medical lab employee, you will work on a team of other medical professionals. The job is usually full-time and often requires night and weekend shifts, especially for entry-level positions. 
Medical Lab Tech vs Clinical Lab Tech
What is a clinical laboratory technician? Medical & clinical laboratory technicians are the same jobs. Some hospitals or health care facilities may prefer to use one of these titles over the other, but medical lab techs and clinical lab techs do the exact same work. Don't let the synonymous job titles confuse you. 
Clinical lab tech is short for clinical laboratory technician. This is different from a clinical lab technologist. A technician requires less schooling and is typically paid less than a technologist.
Medical Lab Technician vs Technologist: What's the Difference?
If you are debating between a career as a medical lab technician vs technologist, there are several important factors to consider. Technologists are more advanced than technicians. That means they stand to make more money, and they may perform more advanced tests than technicians. They also hold more management positions, often supervising or training technicians in the lab. 
Several terms are used interchangeably to describe medical technologists:
Medical lab technologist

Clinical lab technologist

Medical lab scientist

MLS
Is Being a Medical Tech a Good Path?
The medical technician job outlook for the next ten years is very promising according to data from the Bureau of Labor Statistics (BLS). The project job growth for MLTs is much faster than the average job growth across all occupations. Approximately 25,900 new job openings for medical laboratory technicians and technologists are expected each year for the next ten years. The data below is for both lab technician jobs and lab technologist jobs. 
Estimate of jobs available:

335,500

Rate of projected job growth

: 11%, faster than average

New jobs to be added in the next 10-years:

25,900 per year

Highest paying states:

New York, Rhode Island, Connecticut, Oregon, and California
How to Become a Medical Lab Tech
Becoming a medical lab tech is a much faster process than becoming a nurse or doctor. Lab technician requirements include a high school diploma, a two-year degree, and a certification from a credentialing organization. Getting your lab tech certification also requires passing a national exam. 
High school diploma:

Complete high school or earn a GED.

College degree:

Earn a medical lab tech associate degree.

Certification:

Apply for official certification from the

American Society for Clinical Pathology

or the

American Medical Technologists

. Once you submit your application, you will need to take and pass the MLT exam before receiving your certification. 

License:

Complete any specific medical lab technician requirements for your state. Some states require lab techs to get a license from the state's health department or other licensing agency. 
Why Become a Medical Lab Tech at Children's Minnesota
Children's Minnesota is currently hiring medical lab techs in our hospitals and clinics. If you are interested in working with other passionate health care providers who put the needs of children first and foremost, then come meet our recruiters! Children's MN believes that holistically supporting our employees allows them to flourish in their roles and better serve our young patients. That's why we provide a benefits package to promote a healthy work/life balance with fitness incentives, help with childcare, and continued professional development opportunities.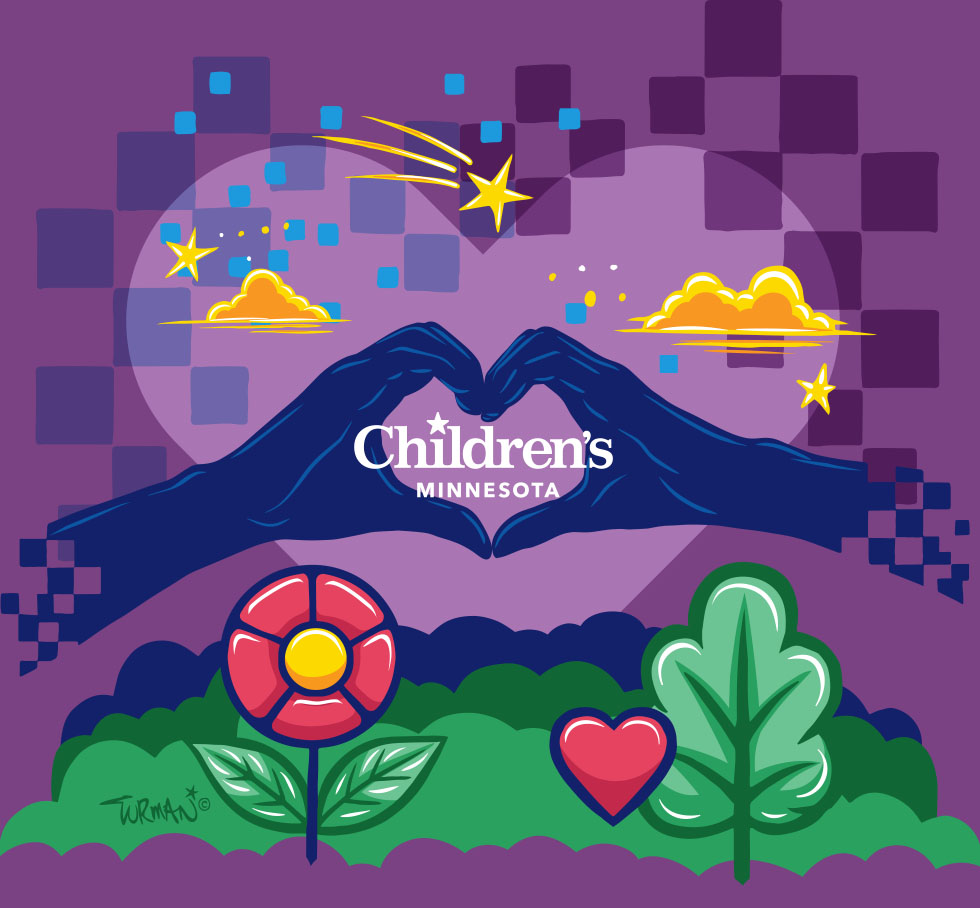 How to Become a Medical Lab Technician in Minnesota
There are many community and technical colleges in Minnesota that offer a medical laboratory technician associate degree and/or certificate. Some are two-year schools while others offer four-year degrees. Minnesota does not require a state license to practice as an MLT, but it is recommended that you get a certification through one of the national organizations. Your degree program can help you navigate that process.
Lab Technician programs in Minnesota
Saint Paul College

: The Medical Laboratory Technician Associate of Applied Science (AAS) degree prepares you with the skills you need for the day-to-day job responsibilities of a medical lab tech in any health care setting. 

Minnesota State

: Choosing M State for your AAS in Medical Laboratory Technology is a smart choice if there is a chance you might want to continue your education to get a bachelor's degree. There are also four different campuses plus hybrid and online learning programs to choose from. 

North Hennepin Community College:

Because the MLT and medical laboratory scientist job outlooks are so promising, North Hennepin offers a scholarship specifically for their MLT applied associate degree program. Furthermore, you can easily transfer to St. Cloud State University if you want to earn a bachelor's degree.
Lab Technician Requirements
As outlined above, the lab technician education requirement is an associates degree in a medical lab tech program. This usually takes two years to complete. To increase your options when applying for jobs, we highly recommend getting credentialed and licensed in your state even if it isn't required. You may also want to transition from medical lab technician to technologist someday, so it may be a good idea to complete a four-year bachelor's degree in a health-related field. 
There are two credentialing boards for lab technicians – the American Society for Clinical Pathology (ASCP)  and the American Medical Technologists (AMT). Both organizations list the requirements to get an MLT certification on their websites, and both include passing a test on the skills and knowledge needed for medical lab technician jobs. Getting an MLT certification could increase your lab technician salary, so it's worth the extra time, effort, and cost. 
Do You Need a Degree to be a Medical Lab Tech?
While many medical or clinical lab techs do choose to obtain a bachelor's degree, it is usually not required. Unlike many medical career pathways, becoming a medical lab technician or technologist does not require going to medical school. Technicians need an associate degree and technologists need a bachelor's degree (generally speaking). 
Alternative routes to becoming a lab tech include 50 weeks of training in a U.S. military medical lab or three years of experience working full-time as a clinical lab tech or assistant. You can use the ASCP Examination Eligibility tool to determine if you qualify for alternative certification.
Lab Technician Qualifications: Skills and Experience
Medical laboratory technicians work with a team of people and spend a lot of time interacting with patients, so they need to be friendly, professional, and articulate. To get more of an idea of the day-to-day experiences of medical lab techs, read the descriptions of our laboratory job openings. 
Skills needed to succeed as a medical lab tech:
Good bedside manner

Attention to detail

Ability to collaborate with others  

Technological savvy 

Physical stamina
Opportunities for Advancement Beyond Lab Tech
It's a good idea to choose a career path with advancement opportunities. We have already mentioned technologists several times, so you may be wondering, can a medical lab technician become a technologist? The answer: absolutely! In fact, this is the most common advancement path for lab techs. 
If your clinical laboratory assistant salary just isn't cutting it anymore, consider advancing to a more senior-level position. There are numerous exciting career options and advancement opportunities  at Children's Minnesota.
Medical Laboratory Scientists
Medical lab scientist is another name for a technologist, so this position is a step up from technician. Children's Minnesota has full-service facilities to evaluate and treat pediatric disorders, so you will be working directly in our hospital. 
Manager of Client Lab Services
If you already have experience as a medical lab tech and are interested in more of a leadership position, consider applying to be a manager or lead for one of our laboratory departments such as phlebotomy. 
Sleep Technologist
This unique position at Children's MN involves running diagnostic tests on patients in our sleep lab. The goal of the tests is to help mitigate respiration and other issues during sleep. 
Medical Laboratory Technician Jobs at Children's Minnesota
Medical Laboratory Technician
Children's Minnesota is a great place to start your medical lab technician career. You will receive opportunities for continued professional development including choosing a specialization area such as chemistry, microbiology, or pathology. 
Phlebotomist
A phlebotomist is like a medical lab tech, but they work exclusively with blood. They draw blood, run blood tests, and help monitor patients with blood-related health conditions such as diabetes. If you want to help children with diabetes, this may be the perfect position for you. 
Referral Testing Technician
Although we are a full-service hospital, sometimes samples do need to be sent out to other labs for additional testing or diagnosis. Referral testing technicians prepare and send samples. This position requires communication with different labs and agencies and extreme attention to detail.
Maria Hernandez-Chaire