Zucchini Cornbread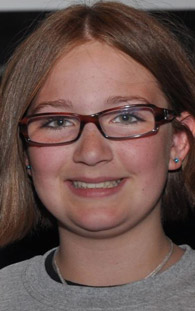 Note: This recipe, created by Breeze Petty of Wyoming, won a national contest and was served at a White House lunch for kids. Her zucchini cornbread was served at the White House! (If you try this recipe, get a grownup's help because it requires using the oven.)

Prep time: 45 minutes
What you need:
½ cup unbleached all-purpose flour
1½ cups cornmeal
¼ cup sugar
1 teaspoon baking soda
½ teaspoon salt
1 cup plain nonfat yogurt
2 large eggs, beaten
1 cup shredded zucchini
Cooking spray
Equipment and supplies:
Measuring cups and spoons
Knife
Large bowl
Whisk
8" x 8" pan
Oven
What to do:
Preheat the oven to 400°F (204°C).
Spray the pan with cooking spray.
In a large bowl, whisk together the flour, cornmeal, sugar, baking soda, and salt.
Stir in the yogurt, eggs, and shredded zucchini. Be careful not to overmix — stir only until just blended.
Pour the batter into the prepared pan.
Bake for 20-25 minutes, until the center springs back when gently pressed.
How much does this recipe make?
Note: All information is for educational purposes only. For specific medical advice, diagnoses, and treatment, consult your doctor.
© 1995-2022 KidsHealth ® All rights reserved. Images provided by iStock, Getty Images, Corbis, Veer, Science Photo Library, Science Source Images, Shutterstock, and Clipart.com