White House Lunch Recipes
Can you imagine having lunch at the White House? That dream came true for 54 kids who won a healthy recipe contest. The Healthy Lunchtime Challenge asked kids from every state to create original, tasty, and healthy lunchtime recipes. More than 1,300 recipes were submitted.
The winners were invited to the Kids State Dinner at the White House, where they met First Lady Michelle Obama and some recipes were served for lunch. Even President Barack Obama stopped by to say hello.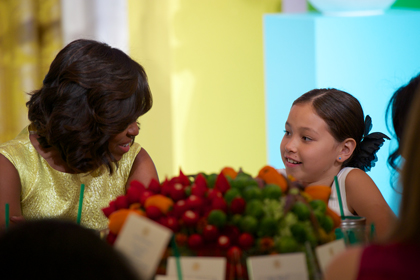 Would you like to make your own White House lunch? Try these recipes from the 2013 Healthy Lunchtime Challenge Cookbook and you'll get a taste of what was served at the White House. Grab an adult assistant and get cooking! (Thanks to the White House and Epicurious magazine, which supplied some of the photos.)
Zucchini Cornbread
Breeze Petty, 11, of Wyoming, upped the nutrition and fiber in this recipe by adding zucchini and creating Zucchini Cornbread. It was served as an appetizer at the Kids' State Dinner.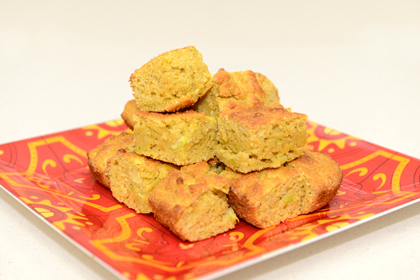 Spring Rolls
These Spring Rolls let you get a lot of vegetables all in one dish. Vijay Dey, 12, of North Carolina, incorporated bean sprouts, mushrooms, carrots, cabbage, and more into this meal.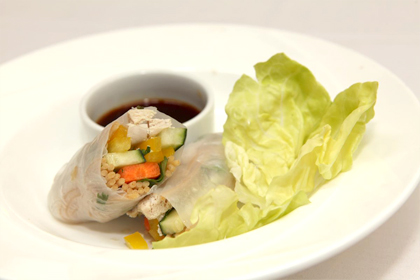 Strawberry–Banana Smoothie
Mmmm ... try this Strawberry–Banana Smoothie, created by New Hampshire's Olivia Beauchesne, 12. She packed three fruits into this refreshing drink. The recipe also includes orange juice.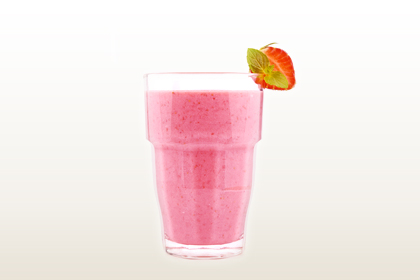 Fun Mini Pizzas With Veggies
Olivia Neely, 10, of Kansas, cleverly included veggies both in her pizza crust and on top of it. Her Fun Mini Pizza With Veggies start with a cauliflower crust and include a long list of toppings, including lean ground beef, squash, mushrooms, spinach, tomatoes, and almonds.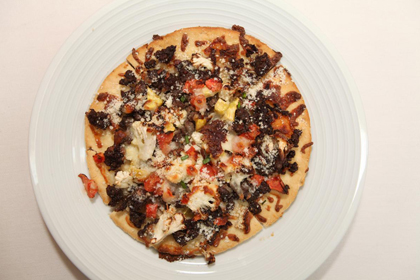 Veggie Barley Salad
Put a twist on pasta salad with Veggie Barley Salad, submitted by Mac Wirth, 8, of Idaho. Barley is a whole grain that adds texture to this refrigerated salad that includes peppers, tomatoes, spinach, and an orange juice/honey dressing.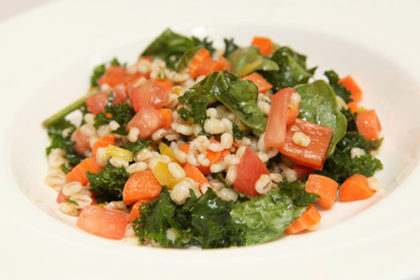 Lucky Lettuce Cups
Whip up this chicken and vegetable stir-fry and serve it in Lucky Lettuce Cups submitted by Cecily Asplund, 10, of Utah. Soy sauce, ginger, and peanuts help supply the flavor and crunch.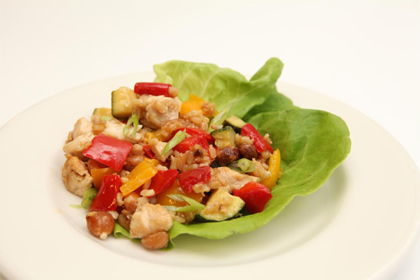 Taste of the Tropics Fruit Bowl
Hawaii's Eleanor Cowell, 8, brought a taste of home to her Taste of the Tropics Fruit Bowl. More than just a fruit salad, it's topped with apricots, strawberries, and bananas plus a dollop of yogurt and a sprinkle of coconut.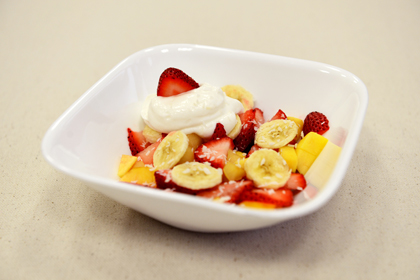 Passion Fruit–Banana Smoothie
Have you ever tried passion fruit? Sakari Clendinen, 8, from the U.S. Virgin Islands, whips it up into a fruity drink with her Passion Fruit–Banana Smoothie.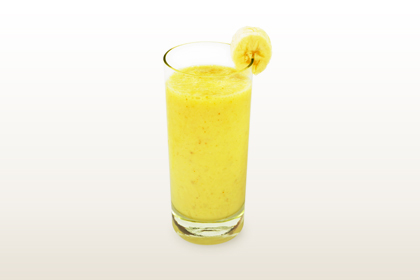 Makenna's Bodacious Banana Muffins
Banana muffins make an excellent sweet treat. And these Bodacious Banana Muffins are even sweeter because of Makenna. She and her mom bake these and sell them to raise money for Down Syndrome research.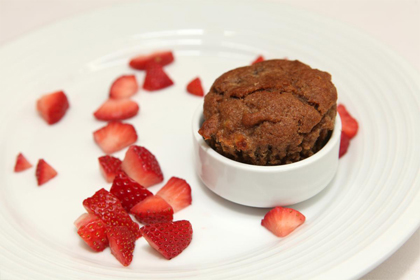 Note: All information is for educational purposes only. For specific medical advice, diagnoses, and treatment, consult your doctor.
© 1995-2022 KidsHealth ® All rights reserved. Images provided by iStock, Getty Images, Corbis, Veer, Science Photo Library, Science Source Images, Shutterstock, and Clipart.com