A Week of Healthy Breakfasts
Article Translations: (Spanish)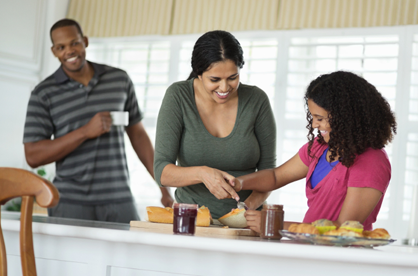 Set a goal to eat breakfast every day. Use our 7-day breakfast plan as your guide. Each meal has about 350 calories, is packed with morning energy, and takes less than 5 minutes to prepare.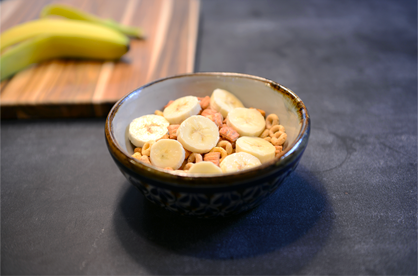 Goodbye, Kid Cereal. Graduate to whole-grain cereal — the fiber helps you feel full. A cup of cereal, ½ cup of low-fat milk, and half a banana will give you the energy to keep going all morning.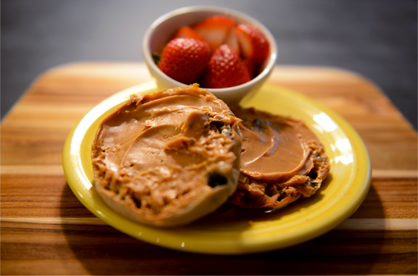 PB & Berries. Spread 2 tablespoons of peanut butter on a whole-grain English muffin. Serve with a cup of strawberries — they help you feel full longer than jelly does.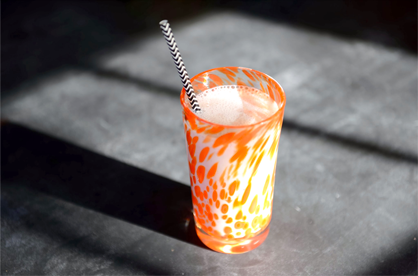 Start the Day Smoothie-ly. Put ¾ cup of low-fat plain yogurt, a cup of peaches (or other fruit), and 1 cup of low-fat milk in the blender. Blend and pour in a cup or a travel mug to drink on the go.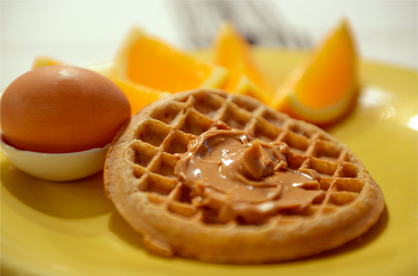 Protein Power. Here's a midweek energy boost: A whole-grain waffle with 1 tablespoon of peanut butter, plus a medium-sized orange, and a hardboiled egg on the side.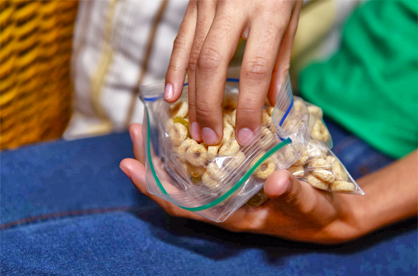 Hit-the-Trail Mix. Here's a portable breakfast for those days when you eat on the run: Mix 23 almonds and 2 tablespoons of raisins with 1 cup of Multi Grain Cheerios, place in a plastic bag, and shake.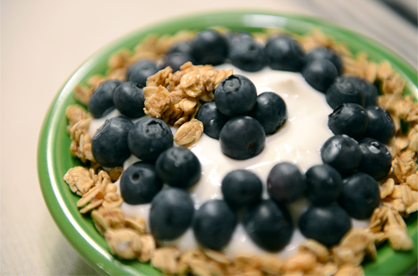 It's Almost Sundae! Top 1 cup of low-fat plain yogurt with ½ cup of granola and ½ cup of blueberries. Low-fat Greek yogurt tastes creamier and packs more protein than regular yogurt.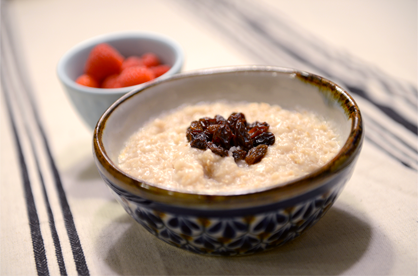 Overnight Oatmeal. Make breakfast in your sleep! Slow-cooked oatmeal is creamy and filling. Get the recipe. Top cooked oatmeal with 1 tablespoon of raisins and ½ cup of fresh raspberries.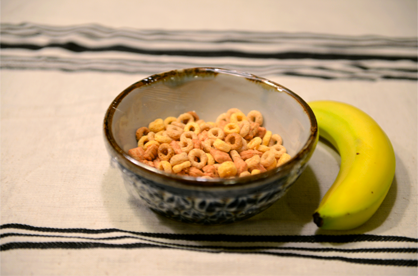 Save Time — Plan Ahead. Prepare as much of the next day's breakfast as you can the night before. Even just grouping everything you need on the countertop helps.
These slides are a guide to help you choose the right amounts of protein, whole grains, and fruit. But the key to actually eating breakfast is knowing what works for you. So experiment! You might veganize recipes using soy or nut milk. Or you might want to stick to one quick recipe you can eat on the run. Even eating the same thing each day is better than no breakfast at all, so do what's best for you.
Note: All information is for educational purposes only. For specific medical advice, diagnoses, and treatment, consult your doctor.
© 1995-2023 KidsHealth ® All rights reserved. Images provided by iStock, Getty Images, Corbis, Veer, Science Photo Library, Science Source Images, Shutterstock, and Clipart.com