Three things I wish people knew about raising a medically complex child
By: Jamie Grant
Jamie Grant, an active volunteer member of our Families as Partners program, shines a light on family life with a medically complex child. Read more about their experiences and keep up with Sam at www.supermansam.com.
On the day Sam was born, everything changed.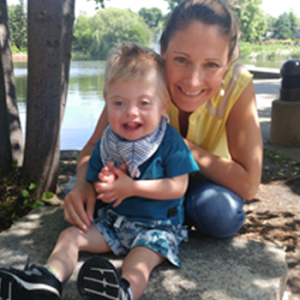 Doctors diagnosed our newborn baby, our fourth child, with a rare birth defect and Down Syndrome and later, an even more rare birth defect. The days, weeks and months that followed were a blur of surgeries, complications and unexpected challenges.
Sam's nearly three now. And although he requires round-the-clock care — and we're frequent fliers at Children's — he is a happy, smiley little guy. And he's loved dearly.
Raising a medically complex child adds a whole new layer to life. I want people to know:
It's okay to ask.

Sometimes I get the feeling people don't know what to say, so they don't say anything at all. I get it — you don't want to say the wrong thing. But we don't mind questions. He's a complicated guy, even in the medical community — so it's natural to be curious. We love him and love talking about him.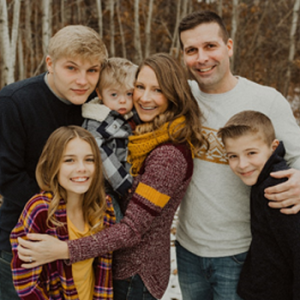 Don't stop inviting us.
Our new life truly forces us to live one day at a time, whether we want to or not. Everything we do centers around Sam's schedule and whether or not he's healthy. That means we have to say no a lot or cancel at the last minute. But the invitation still means the world to us. Please keep asking us. We want to stay connected.
Gratitude looks a little different for us.
This experience has showed me someone's complaint may be the other's wish. It's hard to listen to a complaint you would give anything to have. There are days I wonder how we do it but I can tell you from experience, sometimes slapping a smile on your face can do wonders.
As challenging as our normal can be, we are beyond grateful every day for Sam. The joy he brings us far outweighs the hard stuff. It's a new normal with a whole new game plan and although the new one is not always easy, we wouldn't change it for the world.
Alexandra Rothstein