Vaping & e-cigs

You're the only one to decide to say no to vaping.
You only have one set of lungs.
It only takes one decision to stop or never start, before it impacts your health.
It takes only one person to make a difference in your life. And that's you.
Children's Minnesota: What you should know about vaping.
Children's Minnesota is here to partner with parents and teens, to help you understand the negative effects of vaping and to support prevention. As one of the first health care systems to warn about vaping, we have seen firsthand what vaping can do to your body.
Vaping is not safe
E-cigarettes, vaporizers, vape pens, e-cigars and e-hookahs have been marketed as safe alternatives to smoking, but in reality, they are far from safe. Breathing in these chemicals can harm brain development and growing lungs. Vaping is especially risky for kids who have asthma because it irritates the lungs, can make it more difficult to control asthma on a day-to-day basis and can lead to more flare-ups.
Many vaping products include food flavorings that might be safe in your stomach, but that doesn't make them safe in your lungs. Food flavorings are not meant to be inhaled in the lungs, and doctors are concerned that they may get in the way of your lungs' natural ability to fight off infection. Illegal products are often mixed with other chemicals intended for foods (like ice cream thickeners) that can be really harmful and hard for lungs to break down.
Symptoms of vaping lung injury and poisoning
See a doctor if you have a history of vaping and notice:
Shortness of breath.

Cough, especially with chest pain.

Nausea and vomiting, especially with diarrhea and/or a fever.
Even with legal vaping products, we don't have data and research yet to tell us the long-term effects. Just this summer, the Minnesota Department of Health issued an alert that people were becoming very sick from vaping THC-based marijuana products. Because symptoms of vaping THC can look very similar to being ill with COVID-19, doctors have to delay treating patients as they figure out what's going on.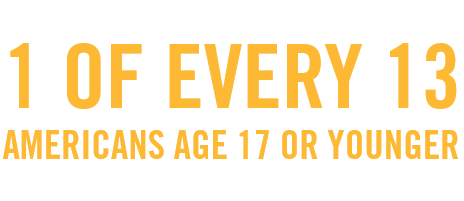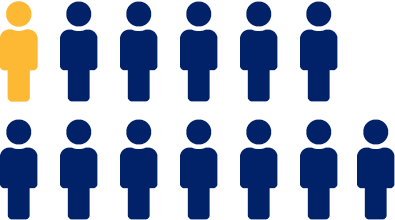 Information for parents
E-cigarettes, vaporizers, vape pens, e-cigars and e-hookahs are battery-powered smoking devices. Nearly 25 percent of teens use these products, making them a big concern for pediatricians and parents.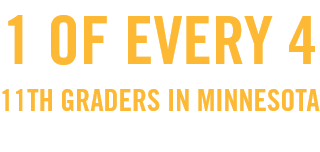 Source: Minnesota Department of Health summary of MN Youth Tobacco Survey results for 2019.

Today's most popular vaping devices are intentionally designed to look deceptively like innocent, everyday items. We've emptied a typical teen's backpack and included a vape in each image. Can you find it?
Click the image to find the vape.
You are correct
Try again
You are correct
Try again
E-cigs or vapes come in many shapes and sizes. While some vape devices are made to look like regular cigarettes, many could easily be mistaken for other everyday items, like USB flash drives and pens.
Additionally, the vapor from a Juul is a lot less noticeable than normal cigarettes and disappears very quickly. Many come unscented, and others often have artificially sweet scents that may be mistaken for air fresheners or candles. Here are just a few examples of product designs: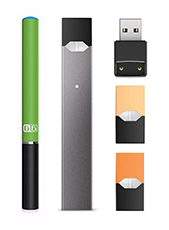 Re-chargeable e-cigarettes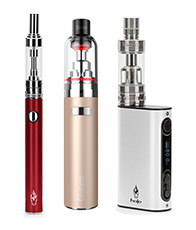 Tank devices (including "pens" and "mods")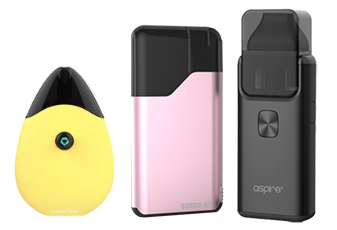 Re-fillable pod devices ("pod-mods")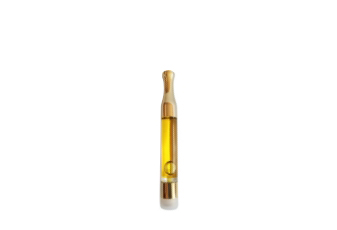 THC cartridge (for "dab pens")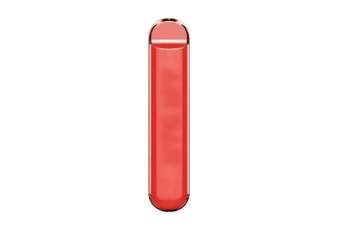 Related articles
Children's Minnesota is a leading national voice in raising awareness about the dangers of vaping.
From the Children's Minnesota blog
For those who vape or smoke, the risks for complications if you get COVID-19 might be even greater. Dr. Anne Griffiths, a pediatric pulmonologist at Children's Minnesota, explains the possible connection between vaping and COVID-19 complications.
Nearly 25 percent of teens use battery-powered smoking devices known as e-cigarettes or vapes. Dr. Gigi Chawla shares more about these devices and how to deter your teen from using them.
Quitting vaping isn't easy, that's why Dr. Anne Griffiths, pediatric pulmonologist and vaping expert at Children's Minnesota, is sharing how parents can help their kids quit vaping and e-cigarette usage this year.
NBC National Nightly News
New York Times
---
Washington Post
---
CBS National News
---
CNN
---
Star Tribune
For health care professionals
Visit our Children's Minnesota page for health professionals that offers information and resources about vaping among children and young adults.
Alissa Gunderson