Ways to stay safe and active during winter
Being active keeps your mind and your body healthy. But you may wonder: how can I keep my kids active during winter? The good news is, Minnesotans never shy away from getting outdoors — even during winter! With snow in the forecast, these activities can help with your overall wellness.
Playing in the snow
Whether you like to build snow forts or make snow angels, playing in the snow can be a lot of fun! Here are tips to make sure kids stay safe and warm when they play outside this winter:
Have kids come inside to warm up while playing.
Dress in warm, waterproof layers and make sure you cover their skin with hats, mittens, face masks or goggles.
Wear warm boots.
Stay dry! And have kids change clothes if they get wet from the snow.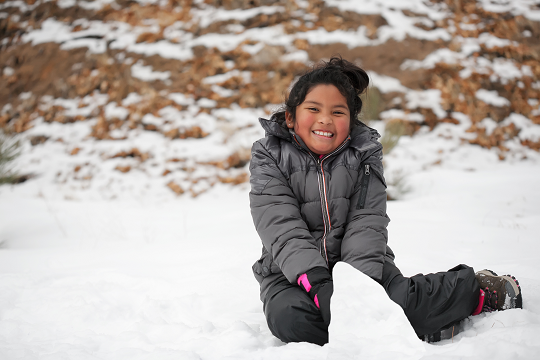 Sledding
Sledding is also fun for parents and kids alike! Although sledding is a lot of fun, it can be dangerous. Make sure you check out these sledding safety tips before you begin:
Dress warm and wear a helmet.
Choose a safe sled.
Pick a hill that is covered in soft snow and is clear of obstacles such as trees, ponds, fences, roads or rocks.
Skiing and snow boarding
Whether your child is a novice or an expert, skiing or snowboarding is a great way to stay active! But it can be dangerous. Here are skiing and snowboarding tips to help kids have fun on the slopes:
Wear winter clothes and a helmet.
Never go alone, partner up with a sibling or parent.
Stick to hills that are appropriate for their skill level.
Follow the ski patrol's rules.
Practice safe skier and snowboarder etiquette.
Kaitlyn Kamleiter