The need for affirming health care for transgender youth
No two children are alike. Each has their own unique needs, even when it comes to the health care they receive. This is especially true for transgender and gender-diverse youth, who have health care challenges that are distinct from their cis-gender peers. Dr. Angela Kade Goepferd, medical director of the Gender Health program at Children's Minnesota, is a dedicated advocate for equitable health care for all children, including gender-affirming care.
"Research tells us providing gender-affirming care to transgender and gender-diverse kids is lifesaving. Which is why Children's Minnesota believes it's important to offer a gender health program that includes both medical and mental health support," explained Dr. Goepferd.
The American Academy of Pediatrics (AAP) states gender-affirming care is developmentally appropriate care that is oriented toward understanding and appreciating the child's gender experience.
Growing need for affirming care
The number of transgender and gender-diverse kids seeking care has gone up in recent years. Even before the COVID-19 pandemic, research has shown that transgender and gender-diverse youth have been at a higher risk for depression, anxiety and suicide compared to their cis-gender peers. They often face significant discrimination in their daily lives in the form of bullying, harassment and sometimes violence. The discrimination is even worse for transgender youth of color. In addition, transgender youth can feel stigmatized again when government legislation is introduced that seeks to ban transgender youth from competing in sports  or using the bathroom that aligns with their identity.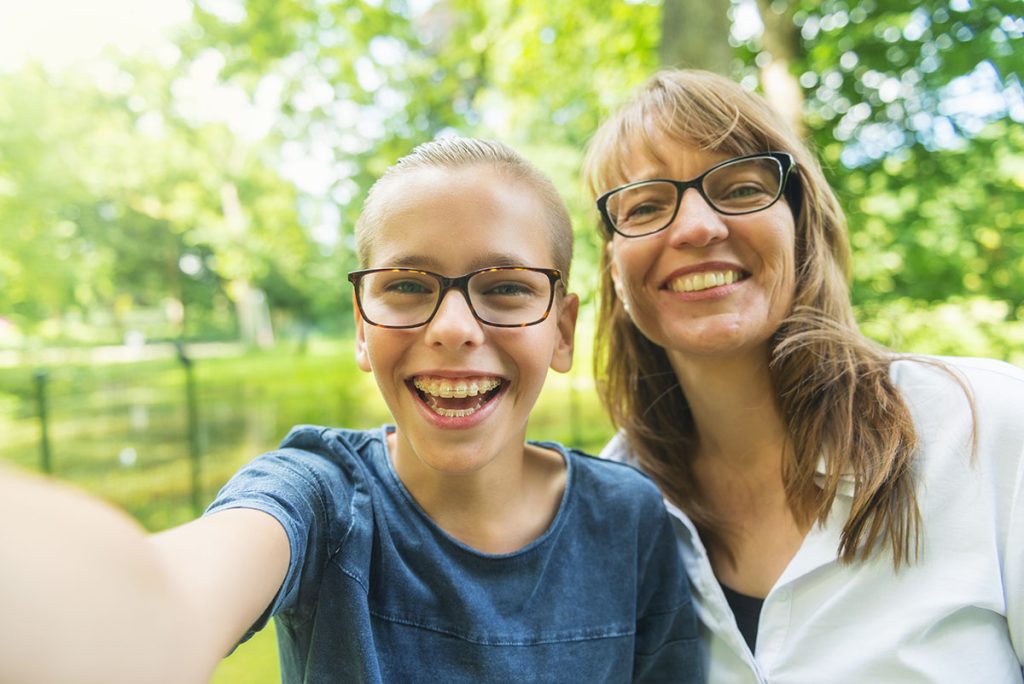 Transgender and gender-diverse youth also face challenges when seeking health care, including:
Misgendering: Referring to a transgender person with pronouns, a name, or another word that does not correctly reflect the gender with which they identify.
Refused treatment.
Limited provider knowledge about transgender health.
Invasive questions about their personal lives.
Having to prove their identity.
Lack of insurance coverage.
Furthermore, health care that is not gender affirming, such as reparative or conversion therapy, is harmful to transgender and gender diverse youth, and for this reason has been outlawed in many states and cities.
Support of medical experts
Support for gender affirming health care has grown. The AAP issued a policy statement in 2018 calling for inclusive care and supportive policies for transgender and gender-diverse youth. In its statement, the AAP stated that transgender youth face numerous health disparities and are underserved when seeking care. Gender affirming care also has the endorsement of the American Psychological Association (APA), Centers for Disease Control and Prevention (CDC) and the Society for Adolescent Health and Medicine.
A research brief from The Trevor Project points to research that found medical affirming health care can decrease behavioral and emotional problems, and has positive effects on body image and overall well-being while reducing thoughts of suicide.
"This is why gender health programs like ours exist. We are experts in the unique needs of transgender and gender-diverse kids. We are uniquely qualified to support these amazing kids and their families," said Dr. Goepferd.
Children's Minnesota Gender Health program
Children's Minnesota Gender Health program is an exclusively pediatric, multidisciplinary gender health program, and includes pediatric gender health, endocrinology, and adolescent health physicians as well as social work, psychology and psychiatry.  The Gender Health program provides compassionate and comprehensive care for transgender and gender-diverse youth. We're dedicated to serving as an essential medical partner and resource for transgender youth and families along their journey. We are here to help, every step along the way.
Nick Petersen