Rare summer spike in RSV cases
This summer, as the COVID-19 pandemic appears to recede in the United States, an illness typically seen in late fall and winter is on the rise. The number of children coming to Children's Minnesota and testing positive for respiratory syncytial virus (RSV) has been increasing. But Minnesota isn't alone. This month, the Centers for Disease Control and Prevention (CDC) issued a health advisory due to an unusual increase in the spread of RSV in southern states.
"In my 30 years as a pediatric emergency physician at Children's Minnesota, we've never seen this level of RSV illness in the middle of summer," said Dr. Robert Sicoli, medical director of the Emergency Department.
While unprecedented, the Children's Minnesota team was prepared for an increase in viral activity this summer. Dr. Sicoli and his team began watching for RSV activity after health providers in Australia and South Africa reported an increase in cases during the southern hemisphere's spring and summer months this past December through February.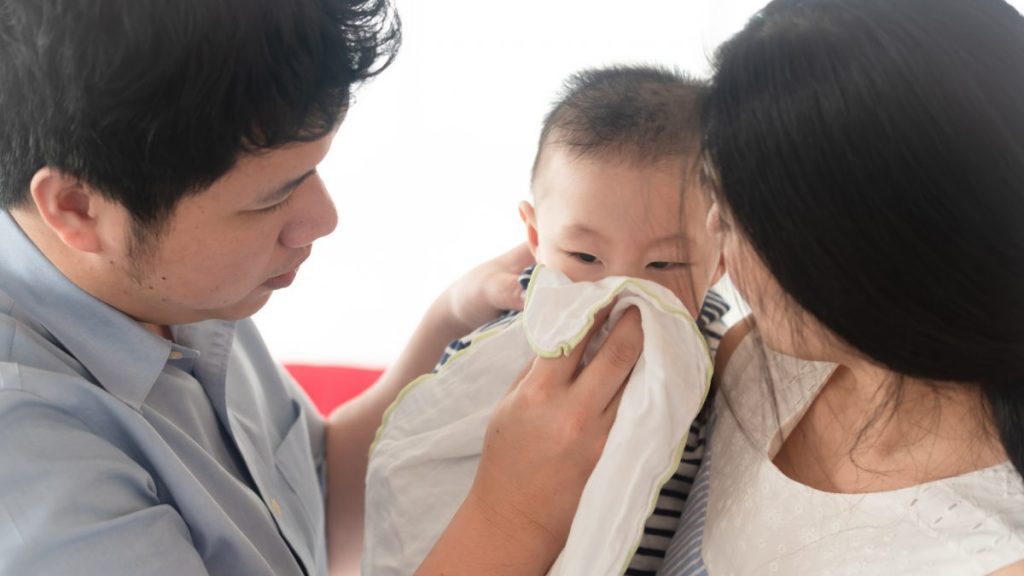 Respiratory syncytial virus causes an infection of the lungs and breathing passages. It typically causes cold or flu-like symptoms. Older children and adults can usually fight off the infection easily, but in infants and young children, it can cause significant respiratory illness. RSV is the most common cause of bronchiolitis and pneumonia in children under the age of 1 in the nation.
RSV infects most children during the first three years of life. Here are the signs of RSV:
Cough.
Nasal congestion and drainage.
Fever.
Fast breathing.
Wheezing.
Difficulty breathing.
Irritability or lethargy.
These symptoms can sometimes lead to poor appetite and/or an inability to breast or bottle feed. This can cause dehydration in an infant or young child.
What's behind the rise in RSV cases?
During the height of the COVID-19 pandemic, RSV activity decreased rapidly. According to the CDC, that was likely the result of the mask-wearing and social distancing measures put in place to slow the spread of COVID-19. Cases began going up as guidelines for mask-wearing and social distancing were relaxed.
"As the mandates and other pandemic health guidelines have eased, the face masks have come off, families are out and about more and there's less social distancing. It appears that this is allowing some of the viruses we typically see in winter to make a comeback at an unusual time of year," said Dr. Sicoli.
According to the CDC, the reduced RSV activity during the winter months may put older infants and toddlers at increased risk of severe RSV symptoms since they were likely not exposed to the illness as much during the pandemic.
How parents and kids can stop the spread of RSV?
Unlike COVID-19 and influenza, there is no vaccine to prevent RSV. The virus is highly contagious and is easily spread from person to person, especially in the first few days of infection. Kids can catch RSV when someone with the illness comes in close contact with them and coughs or sneezes. It can also live on surfaces, so it can spread when a person touches contaminated objects. The best way to prevent your child from catching RSV is the same as preventing them from getting COVID-19.
Frequent hand washing.
Clean common surfaces around the home, such as doorknobs.
Avoid contact with people who are sick.
If someone is sick, stay home.
When to call the pediatrician
Call your health care provider if your child has:
A high fever and doesn't look well.
Thick nasal discharge.
A cough that gets worse or produces yellow, green or gray mucus.
Signs of dehydration.
Trouble breathing or breathing rapidly.
"Trust your parental sixth sense. If you think your child is looking very ill or there's something more to it, call your doctor and get it checked out," said Dr. Sicoli.
Nick Petersen