Esther's resilience through her diagnosis
Grant and Brittany have been married for more than eight years. They have two Labradoodles, Dexter and Winnie. They love to travel, camp, ski, hike and just be in the outdoors. They were so excited to expand their family when they found out they were pregnant with a baby! But at their 20-week ultrasound, their lives changed forever.
A shocking – and potentially fatal – diagnosis
During that appointment at their hospital in Fargo, North Dakota, it was noted that their daughter's limbs were significantly shorter than normal, her chest measured small and her head measured large. Initially, it was thought this was a common form of dwarfism called achondroplasia. However, Grant and Brittany were then told that further testing may confirm a more severe and potentially fatal form of dwarfism.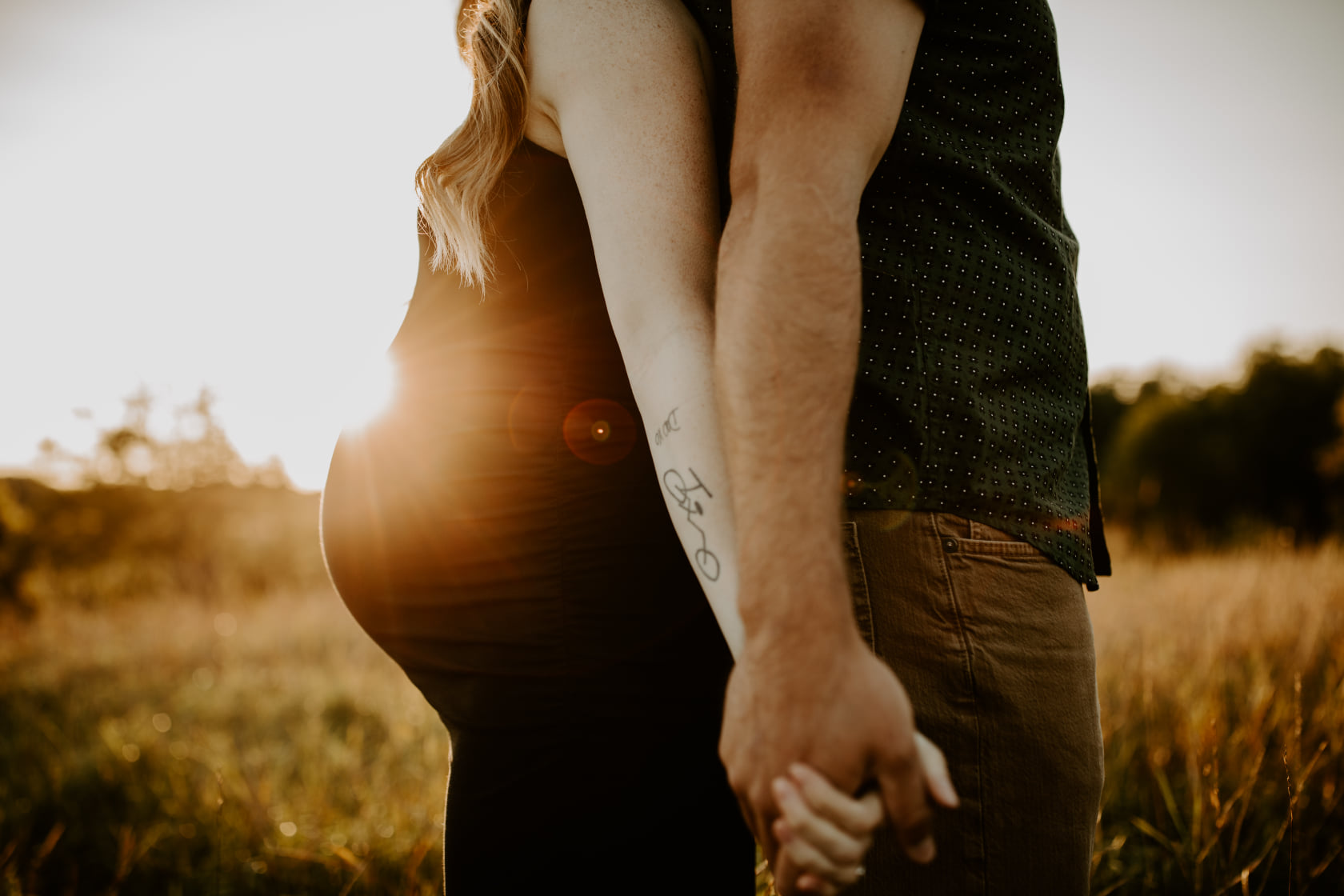 "Leaving the hospital, we were utterly devastated," Brittany expressed. "We had so many dreams for what our family would be like and within seconds all of that had changed."
The fight for Esther's life
At their 24-week ultrasound, another doctor voiced his concern that this was a more severe form of dwarfism called Thanatophoric Dysplasia (TD). And at 25 weeks, genetic test results confirmed a TD diagnosis.
Brittany and Grant were given a handout from the hospital, informing them that the Greek word for "thanatophoric" is "death bearing" and this 1 in 50,000 diagnosis typically ends in the child being stillborn or passing shortly after birth.
"At this point, Grant and I started preemptively planning our daughter's funeral because the only information given to us didn't communicate much hope for a different outcome," Brittany said of that moment.
However, after Brittany's sister found a story covering the family of a little girl with TD on Good Morning America, everything changed. "We quickly found the family on social media," Brittany said. "And this is where the journey to fight for our daughter's life began."
The move to receive care at Children's Minnesota
Esther was born on Oct. 28, 2020, in Fargo, North Dakota. The doctors took one look at some of Esther's imaging and knew they needed to transfer her to a higher-acuity hospital. Grant and Brittany requested to be sent to Children's Minnesota in Minneapolis because they knew of another family who had received care here for their surviving child with TD.
"We desired to work with a medical team that had a concept of survival for a TD kiddo because up until that point we had only met medical staff that saw TD kiddos stillborn or die shortly after birth," said Brittany.
Esther's NICU care
On Nov. 12, 2020, Esther was brought to the neonatal intensive care unit (NICU) at Children's Minnesota in Minneapolis where she would spend nearly the first year of her life fighting to survive.
The first six months were filled with many troubled days. Esther battled pneumonia, meningitis and serious issues with her airway. In the midst of caring for their critically ill daughter and experiencing a worldwide pandemic, Grant and Brittany grieved heavy loss back home as well.
During their time in the NICU, Grant's mom passed away. In March of 2021, Grant and Brittany felt like they had hit rock bottom. They were feeling deep grief over the loss of Grant's mom, there were dark days with Esther, they were far away from home and they felt isolated from their community and family, partly due to distance and partly due to COVID-19 restrictions, Brittany shared.
"…Our nurses, doctors, social worker, therapists, custodial staff and many other hospital employees and NICU parents we interacted with daily became our family and a steady support system for us through these difficult days," said Brittany.
A smile that lights up the room
Amidst some twists and turns, the last few months of our NICU journey were filled with progress and many brighter days. Aug. 21, 2021, will forever be remembered as the day Esther gave her first real smile.
"Esther often smiled in her sleep, but that day, during her battle with a second round of meningitis of all times, Esther cracked a real cheesy grin," Brittany said. "I had to do a double take and wondered if it was a fluke but she kept doing it!"
Word spread fast and for the days and weeks that followed, Esther's room was a revolving door of people coming in to catch a smirk or smile from her, Brittany shared.
"I'm so grateful this happened before we left Minneapolis because the people that invested so much time and energy into caring for Esther deserved to share in the pure delight of her smiles," said Brittany.
Esther graduates the NICU!
After a strenuously difficult battle, Esther graduated from the Children's Minnesota Minneapolis NICU on Sept. 27, 2021, the day before she turned 11 months old!
"Initially, we were told we would likely never celebrate Esther's 1st birthday with her. Then we were told we likely wouldn't be home for her 1st birthday," said Brittany.
On Oct. 28, 2021 they got to celebrate both – Esther's 1st birthday with her at home!
"Esther has gotten to enjoy so many new experiences being at home that she couldn't enjoy in the NICU: sunshine, fresh air, grass on her toes, and puppy kisses to name a few," Brittany said, excited to finally have her daughter home.
Esther's essence
Esther has been described as having a very sweet essence, Brittany explained. But she is also known for her sassy side-eye.
Brittany describes her, "She is very curious, always keeping an eye on who is in her room and what they're up to. While in the NICU, some nurses commented on her ability to communicate and look into your soul with her eyes."
Since coming home, we have seen her become even more expressive with her personality, preferences, and opinions. She knows what she wants and she's not afraid to tell you with her sweet smiles and sass!
Esther is one of about 15 known surviving TD kiddos in the world right now. "If we stop labeling this a 'fatal' diagnosis, could there be more?" Brittany wonders. "I am honored to share Esther's story because it was the media story of another little girl with TD that gave us the motivation to advocate for Esther's life and for the lives of other TD kiddos."
Brittany and Grant are forever grateful for Esther being brought into their lives.
"We wholeheartedly believe that Esther has incredible intrinsic value, made in the image of God. Our goals for her precious life are to see Esther enjoy life to her fullest capacity, to truly know God and to make Him known to others through her story," shared Brittany. "We believe God called us to, equipped us for, and continually sustains us through stewarding and caring for Esther. Our journey thus far has been tough and I don't anticipate that changing anytime soon, but we are privileged to be entrusted with this story, this suffering, and this little girl's life for our good and God's glory!"
Follow their journey on Facebook
Alexandra Rothstein