Seven dead. Thirty wounded. Hundreds terrorized by a sniper during a 4th of July parade. A horrific reality no one should have to endure.
But did you know the Highland Park massacre was one of ten mass shootings that day?
From Boston to Minneapolis — where seven people were shot on Boom Island — to Sacramento, more than 260 people were injured or killed by guns on Independence Day.
According to gunviolencearchive.org, 17 victims were children. Three of those children died.
We hear the numbers, we watch the news footage, but most people don't see one of the worst parts.
So if you're a legislator, I invite you to our ER. Before you decide to write or vote on gun laws, you need to see what I've seen as a trained pediatric emergency physician.
You need to see exactly what guns do.
When Emmett Till was brutally tortured and lynched in Mississippi in 1955, his mother Mamie insisted the world see his battered corpse. Newspapers around the world ran images of his open casket. Racial violence was no longer an abstraction. It was a raw, ugly reality.
Today in America, the raw, ugly reality is this: nothing kills more children than guns. They are shot at home, at school, in their neighborhoods. Every single day of the week, a gun kills a child age 12 or younger.
In my nearly 25 years as a pediatric emergency physician, I have seen shattered bodies like these:
A teenage boy bleeding to death after he was shot by a friend following an argument over a phone, his limbs swollen grotesquely from the fluid we pumped into his body in a desperate attempt to keep up with the blood pouring from the wounds in his chest and belly, his color fading, and the bleeding eventually stopping when his heart stopped
A 7-year-old girl with pieces of her shattered femur sticking through her skin after a stray bullet went through her leg while she was riding her bike
A 13-year-old girl who blew off most of her face when she tried to kill herself with her father's shotgun, one eye gone and the other dangling, crying for her parents through the half of her mouth that remained
This is what guns do.
I am not here to make a partisan political argument, because this isn't a partisan problem. It's a public health crisis. We are not keeping kids safe.
Solving public health threats always requires balance. Tobacco and car crashes were addressed by reasonable, common-sense limits. You must be an adult to buy cigarettes, which carry health warnings. You must wear a seat belt and obey the speed limit.
Recently, there's been some hope for limits on guns. We have a new bipartisan gun safety law. Is it perfect? No. Is it a good step that will save lives? Yes. Here are four reasons why:
People younger than 21 trying to buy a gun would face more scrutiny. State and local authorities would have time to review criminal and mental health records for concerns.
States would receive funds to enact so-called red flag laws to keep guns away from people deemed, by a court, harmful to themselves or others.
Billions would be invested in mental health services, suicide prevention and crisis support — in and outside of school. More funds for screening and mental health services will better identify those who need help.
Dating partners convicted of domestic violence will no longer have access to guns (the so-called boyfriend loophole).
This is the first major gun safety law in more than 25 years and our kids cannot wait another 25 years for lawmakers to build on this progress. Legislators call the law "common sense." But true common-sense legislation would also include what the American Academy of Pediatrics has been advocating for years:
An assault weapons ban
Stronger background checks for all purchases
More education on safe gun storage
More funds for gun violence prevention research
This legislation is a good start; more must be done. How many more children will be shot before our lawmakers enact these solutions? Sometimes you have to see something firsthand, in all its brutality, to fully believe it. And you have to fully believe it to make change.
We read the news stories and our hearts break for the grieving families. But it's not enough. Mamie Till taught us that almost 70 years ago. Those who enact change in our society are still shielded from the worst part, the sight of a young body shredded by a gun.
A doctor on scene after the Highland Park shooting said the people he treated looked like "victims of war."
So, if you legislate on guns, I invite you to listen to me and other doctors, nurses and health care providers. We want you to see what we see in ERs across the country every day. We want you to see exactly what guns do.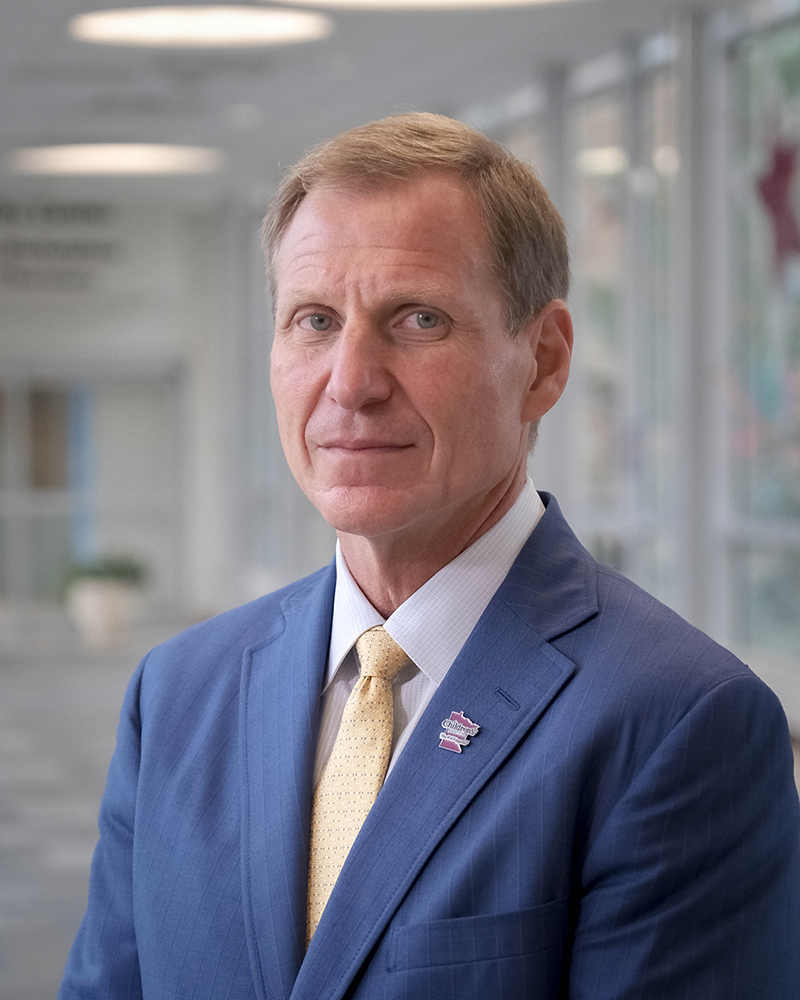 Marc Gorelick, MD
President, chief executive officer
webteam