Star Studio celebrates 15 years of making patients, like Trinity, smile
In January 2023, Star Studio is celebrating 15 years of bringing joy and laughter to the patients and families at Children's Minnesota. The in-house TV station produces multiple live, interactive shows each week, like The Clubhouse and Bingo. Star Studio has helped create memories for hundreds of patient families over the years, including the family of 19-year-old Trinity, who has been a fan since the studio lights came on in 2008.
When Julie Lopez was pregnant with Trinity, she found out there was an issue with her baby's heart. Trinity was born in the fall of 2003 and had her first heart surgery when she was only 4 months old.
Later that same year, she also needed to have her first open-heart surgery. It was then that Trinity was diagnosed with Shone's syndrome – a rare congenital heart disease (CHD) that affects how blood flows both into and out of the left side of the heart.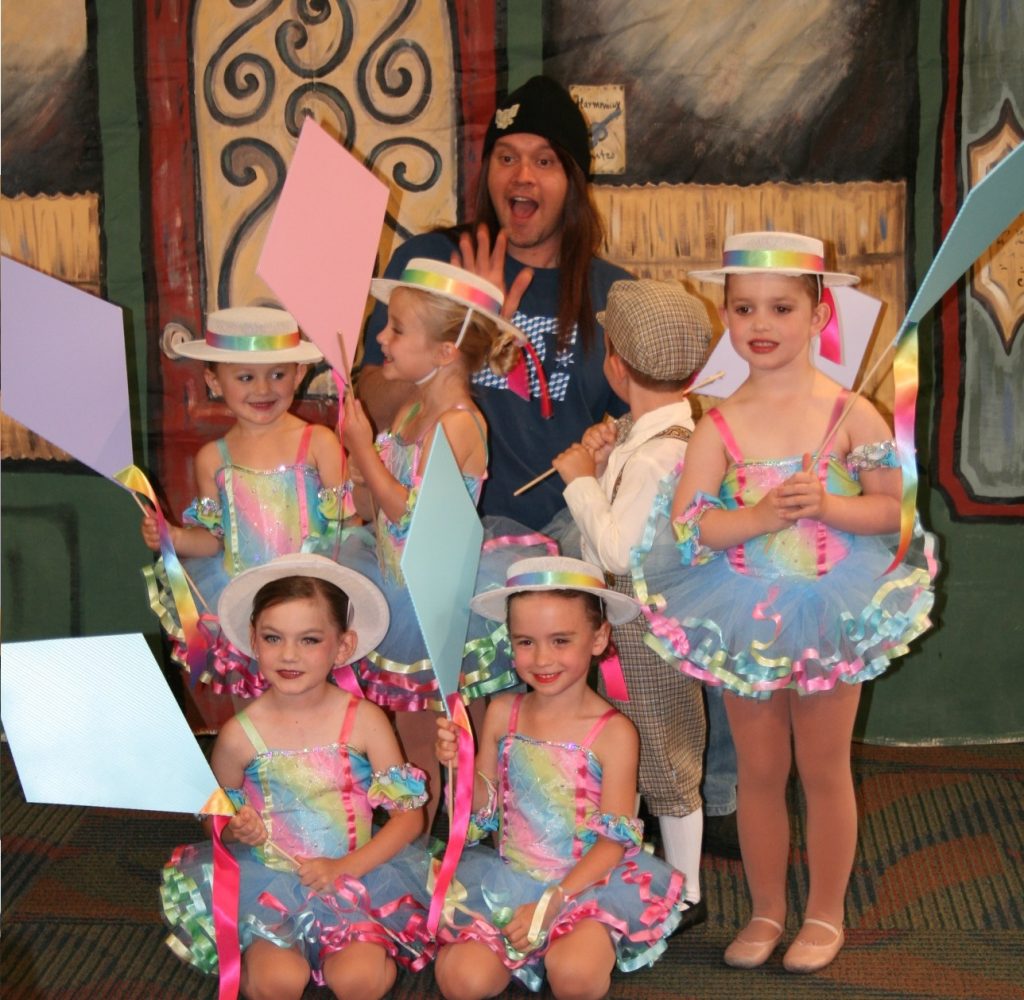 When Trinity was 5 years old, she was back at Children's Minnesota for her second open-heart surgery. She spent the next 17 days in the hospital which meant she was going to miss her dance recital. She was devastated because she had been practicing for weeks. But that's when Star Studio and The Dude, producer and on-air personality, stepped in and changed everything. They brought Trinity's entire dance class to the hospital to perform together!
"Everyone in the dance class showed up and performed the recital. It was so great to see her be able to compete when we didn't think it would be possible. I think everyone involved just kind of knew her story and wanted to make it happen," described Julie.
Hosting Trinity's recital is only one example of how the Star Studio team goes above and beyond to help kids be kids, no matter what illness or health issue they are going through.
"It's a privilege for us to give kids and their families a reason to smile and take their minds off what they're going through – whether they're staying in the hospital for a few days or a few months. That's why we love and take pride in what we do," said Seth Kanne, Star Studio program manager.
Trinity's childhood involved multiple hospital stays and clinic appointments at Children's Minnesota – including back-to-back heart surgeries that caused her to miss 5th grade. Due to her heart condition, she got sick easily, including several bouts of pneumonia. Whenever she and her family were at the hospital, they would watch or swing by Star Studio to catch The Dude.
"Star Studio gave Trinity and us something to look forward to and the laughter they provide can help a lot," said Julie.
Trinity wasn't only a viewer, but also a performer! She appeared on Star Studio to play the viola with her brother.
Trinity's family has stayed in contact with The Dude over the years. When Trinity graduated from high school in 2022, The Dude was there to offer support and congratulations. And he wasn't the only one from Children's Minnesota. Dr. Francis Moga, associate chief of cardiovascular surgery, and Jocelyn Berbee, nurse practitioner (NP) in the Children's Heart Clinic, were there too!
Today, Trinity is on medication and may need another open-heart surgery in the near future, but is doing OK. She enjoys baking and has even started her own cake and cupcake business out of the family kitchen called Diva Delights.
"She is very determined and will always pull off what she says she's going to do," said Julie.
Star Studio at Children's Minnesota
Star Studio provides positive, memorable experiences for patients and families at Children's Minnesota as an alternative to mainstream and commercial entertainment. It's only made possible thanks to the generosity of donors. Learn more about giving to Children's Minnesota here.